SHANTINIKETAN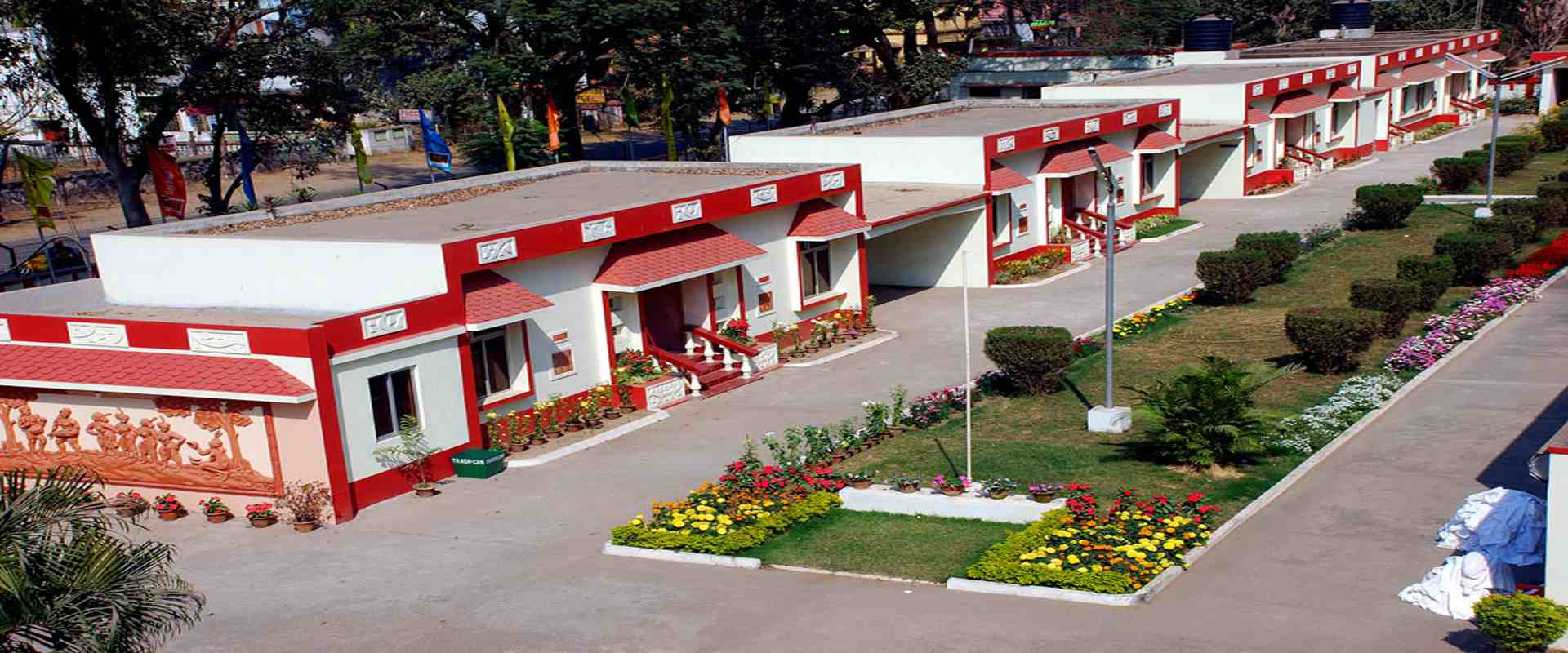 ABOUT SHANTINIKETAN:
Exceptional scenic beauty is considered to be the epitome of Bengali intellect and culture.

In 1863 Maharshi Debendranath Tagore, father of Nobel laureate Rabindranath Tagore started an ashram for yoga and meditation over here.

Rabindranath began an exceptional 'open-air' classes in 1901 and named the school Shantiniketan or the Abode of Peace.

In 1921 it become Visva Bharati University, which is now recognized as a great centre of oriental education and culture.

The curriculum includes educational, cultural and other activities like agricultural, cottage industries etc.
ACCESSIBILITY:
Airport : Netaji Subhas Chandra Bose International Airport (CCU), 212 kms distance from

Shantiniketan.

Rail : Well connected with Bolpur Railway Station, 3 kms distance from Shantiniketan.
Road : Well connected with Road.
FAIRS AND FESTIVALS
Uttarayan:
One of the frequently visited places.

Rabindranath Tagore used to stay here.

It was designed by Tagore himself.
Vichitra:
Museum housed in this complex exhibits paintings, manuscripts, and personal belongings of Rabindranath.
Poush Mela or Utsav:
It happens generally month of December.

It commemorates the day when Rabindranath started the open-air classes at Shantiniketan.

Rabindranatya and Rabindrasangeet programmes are the main attractions of the fair.

Folk arts and crafts are also displayed here.
Vasantotsav:
It happens generally month of March / April.

Marks the advent of vasanta (spring).

Colourful cultural programmes are held during this time.
AROUND SHANTINIKETAN:
Bakreshwar:
58 kms from Shantiniketan.

It is known for Mahishamardini Mandir, a Shaktipith.

An ancient Shiv Mandir near Papahara natural spring, surrounded by 250 smaller Shiva temples is another important pilgrim site.

Bakreshwar is also known for its hot springs, rich in the therapeutic minerals.
Sriniketan:
3 kms from Shantiniketan.

It is a centre for traditional crafts like, dhokra metalcrafts, bell-metal ware, terracotta clay crafts, weaving, kantha embroidery, batik and leather goods.
Kendubilwa or Kenduli:
43 kms from Shantiniketan.

Small village is the birthplace of famous poet Joydeb, known for his work 'Gita Govinda'.

The original spiritual home of Bengal's Baul music.

During the annual Kenduli Mela (mid of December), a large number of Baul falk singers and pilgrims assemble here.

Another important festival celebrated here is the Makar Sankranti (January).
For more information visit https://wbtourism.gov.in/