MURSHIDABAD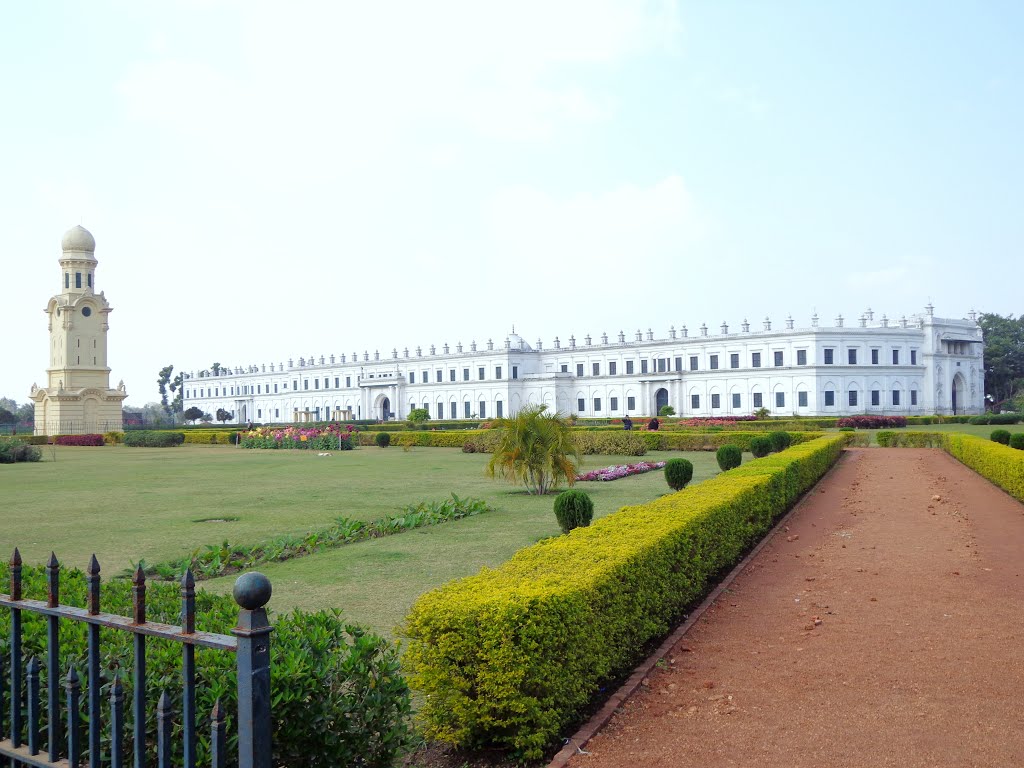 ABOUT MURSHIDABAD:
Modest town of Murshidabad is studded.
Most of legendary sports of Indian history.
It was the capital during the reign of Siraj-ud-Daula, the Nawab of Bengal.
A flourishing trading town.
ACCESSIBILITY:
Airport : Netaji Subhas Chandra Bose International Airport (CCU), 211 kms distance from Kolkata.
Rail : Well connected with Murshidabad Railway Station.
Road : Well connected with Road.
SIGHTSEEING AT A GLANCE:
MAJOR SIGHTSEEINGS

Hazaarduari Palace, Medina Masjid, Bara Imambara, Garden-trio of Khoshbag-Roshnibag-Farahbag, Motijheel or Pearl Lake, Katra Masjid, Jahan Kosha

FAIRS & FESTIVALS

Bera Utsav

Hazarduari Mela
For more information visit https://murshidabad.gov.in/
ATTRACTIONS OF MURSHIDABAD:
Hazaarduari Palace (Palace of Thousand Doors):
Gothic style palace on the banks Bhagirathi was built in 1837.
It houses a museum, exhibiting a rare collection of old arms, Nawab's silver throne, ivory sofa, ivory palanquins, oil paintings etc.
Other Sites:
Medina Masjid
Bara Imambara
Garden-trio of Khoshbag-Roshnibag-Farahbag
Motijheel or Pearl Lake
Katra Masjid
Jahan Kosha
ART & CULTURE
Lvory and Wood:
Craft industry dates back at the time of the Nawabs.
Sholapith:
A milky-white sponge-wood.

Delicate and beautiful objects of art.

Flowery designs, decorative head-wears of gods and goddesses, garlands, exquisite figurines like faces of gods and goddesses.
Silk:
Baluchari sarees are figured silk saree produced in the town.

Silk brocaded designs with respect to their colours.
AROUND MURSHIDABAD
Baranagore:
23 kms from Murshidabad.

Famous for the Jor Bangla temple.

Built by Rani Bhabani in 18th century.

Finest example of Bengal's terracotta temples.
Berhampur:
Ruins of mansions and cemeteries of the English and Dutch settlements can still be seen here.

Famous for raw silk (tussar) production.

Government Silk Research Centre is located here.