NAINITAL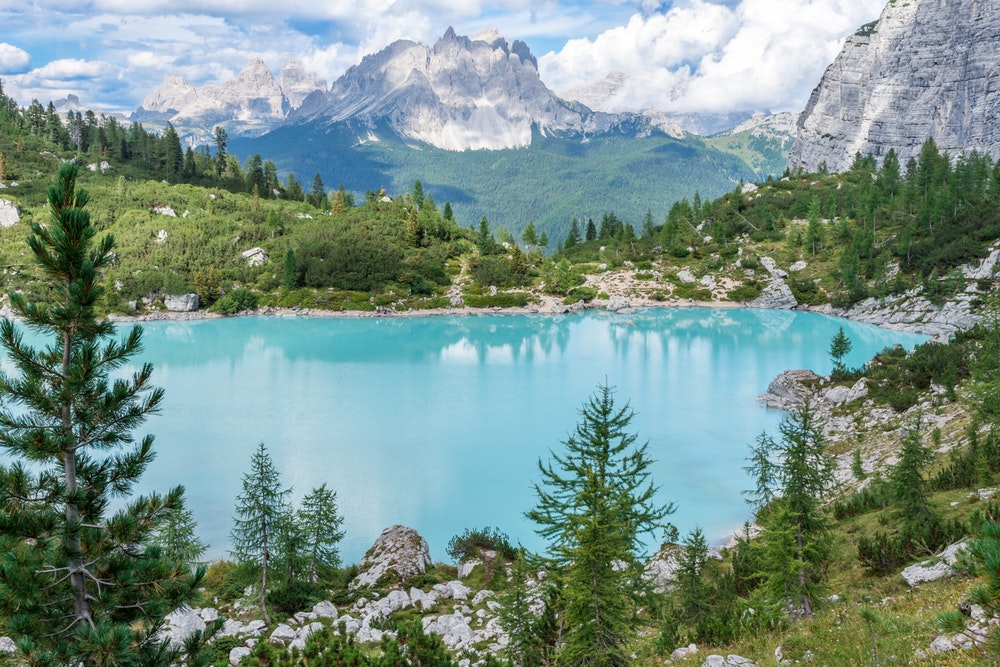 ABOUT NAINITAL:
Beautiful lake resort nestles amidst seven hills in a lush valley at an altitude of 1938 metres.

In 1841, the British first discovered Naini Tal as a holiday resort.

Today, it has emerged as one of the most important hill resorts of India.
MODE OF COMMUNICATION:
Airport: Indira Gandhi International Airport (DEL), New Delhi, 300 kms away from Nainital town.
Rail: Kathgodam Railway Station, Kathgodam, 35 km away from Nainital town.
Road: Well connected by road.
SIGHTSEEING AT A GLANCE:
SCENIC SITE

Naina Peak

Laria Kanta

Hanumangarhi

Lands' End

Mukteshwar

HOLY CENTRE

FORT & MONUMENTS

WATERFALLS

PARK & GARDENS

MUSEUM & AUDITORIUM

LAKE

Naini Lake

Khurpa Tal

Bhimtal

Naukuchia Tal

OTHERS

FAIRS & FESTIVALS

Basant Panchami

Phool Dei

Uttarayani

Nanda Devi fair

Harela

Khatarua

Winter fair

Gheeya Sakranti or Olgia
For more information visit https://nainital.nic.in/
ATTRACTIONS OF NAINITAL
Naini Lake:
Eye (naina) shaped lake named after Goddess Naini set amidst lush hills is said to be formed when the eye of Goddess Sati fell here.

Naina Devi temple at the northern end of the lake marks the exact spot where the eye of Sati is said to have fallen.

Gaily coloured yachts sail the waters of the lake is a sight to behold.
Naina Peak:
Popular picnic spot at a height of 2,610 metres.

Breathtaking view of the Himalayas and entire lake region.
Laria Kanta:
Picnic spot at an altitude of 2,481 metre.

Affords panoramic views of the Himalayas.
Hanumangarhi:
Pilgrim site well known for spectacular sun-set views.
High Altitude Zoo:
Animal living at high altitudes can see here.
Khurpa Tal:
The lake on Nainital – Ramnagar road is an angler's delight.
Lands' End:
The hill affords fine view of Khurpa Tal and the terraced fields.
Sate Observatory:
It is ideal for astronomical studies and optical tracking of artificial earth satellites.
Raj Bhavan:
Magnificent Nainital Govt. House modelled after the famous Buckingham Palace was built in March 1900.

Its 50 acres lush golf course was opened for public in 1994.
ATTRACTIONS AROUND NAINITAL
Bhimtal:
22 kms away from Nainital town.

Serene scenic lake resort.

The lake here is larger than Naini Lake.
Mukteshwar:
50 kms away from Nainital town.

Small hill station amidst thick wooded forest affords majestic view of the Himalayas.

Nearby is a stone hole of Chauli Ki Jali, dedicated to Lord Shiva.

Spectacular view of Almora and the peaks of Adi Nampa of Nepal stretching up to the Chaukhamba peaks of Garhwal can be enjoyed a moonlit night.
Naukuchia Tal:
26 kms away from Nainital town.

Beautiful lake 4 kms short of Bhimtal has nine corners and is also of considerable religious importance.

Migratory birds flock to the lake.

Good boating and fishing spot.
Corbett National Park:
142 kms away from Nainital town.

Magnificent Park established way back in 1936, is one of the best known sanctuaries of India.

It is named after Jim Corbett, the famous hunter author and conservator.

The park covers a large forested area of over 520 sq. kms comprising of foot hills of Shivalik ranges and the Patlidun Valley with swiftly flowing river Ramganga.

Varied topography thus provides home to rich and diverse wildlife.

Dense jungles of the park are famous for the tigers of Kumaon.

It is also a haven for the panther, wild boar, sloth bear, elephant, deer, python, cobra, crocodile and gharial etc.

River Ramganga is full of mahseer, trout and goonch fishes.

Park is also an 'ornithologist's paradise', as over 538 species of birds have been recorded here.
Kaladhungi:
35 kms away from Nainital town.

It is known for Corbett's Museum, dedicated to the great hunter.