DEHRADUN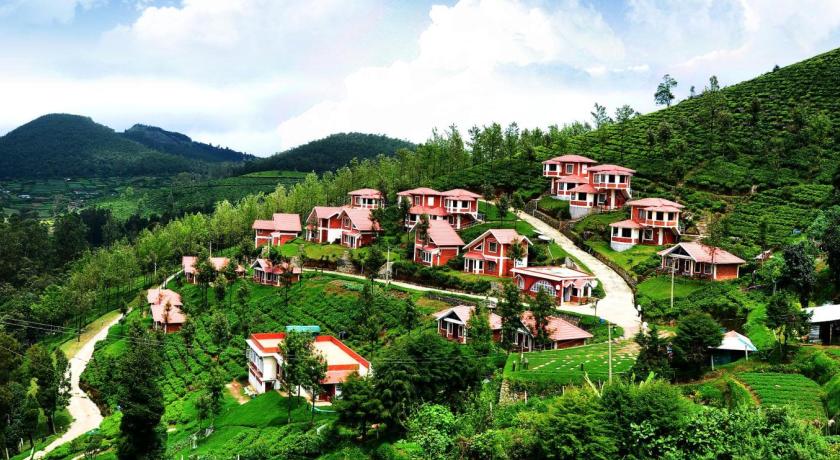 ABOUT DEHRADUN:
The capital of Uttarakhand sprawls in the foot hill of Himalayas at the centre of the 120 kms long Doon Valley.

Name Dehradun is literally made up of two words where Dera (Camp) and Dun (Valley).

The beautiful town referred as the 'gateway' to Mussoorie and Garhwal interior is perhaps one of the oldest cities in India.

It was occupied in turns by the Sikhs, Mughals and Gurkhas before coming under the reigns of the British.

Elite educational and other institutions were established during the British period.

Dehradun is today proud of its institutions like the Forest Research Institute, Doon and Welham Schools, ONGC, Wadia Institute of Himalayan Studies, Survey of India and Botanical Survey of India etc.

Dehradun is also famous for aromatic long grain rice – basmati and delicious lychees.
MODE OF COMMUNICATION:
Airport: Jolly Grant Airport (DED), Dehradun, 24 kms away from Dehradun centre of town.
Rail: Dehradun Railway Station, Dehradun, 1 km away from Dehradun centre of town.
Road: Well connected by road.
SIGHTSEEING AT A GLANCE
SCENIC SITE

Assan Barrage
Mussoorie
Gun Hill
Children's Lodge
Camel's Back Road
The Jheel

HOLY CENTRE

Nag Devta Temple

FORT & MONUMENTS

Clouds End

WATERFALLS

Kempty Falls

PARK & GARDENS

Municipal Garden

FAIRS & FESTIVALS

Jhanda Fair
Tapkeshwar Mela
Laxman Sidhha Fair
Bissu Fair
Mahasu Devta's Fair
Saheed Veer Kesri Chandra Fair
For more information visit https://dehradun.nic.in/
ATTRACTIONS OF DEHRADUN
Assan Barrage:
40 kms away from Dehradun town.

Wetland near the confluence of rivers Assan and Yamuna attracts a large number of migratory birds and is an 'ornithologist's paradise.
Mussoorie:
35 kms away from Dehradun town.

The 'Queen of Hills' perched at a height of 2000 metres is one of the most popular hill resorts of India.

It was founded in 1823, by Captain Young, an adventurous British army officer.

Mussoorie is well connected by road and is the 'gateway' to Yamunotri and Gangotri shrines.
Gun Hill:
Second highest peak of Mussoorie, had a gun mounted over here, which was fired to herald mid-day.

A 400 metre long ropeway connects with the Mall to Gun Hill.
Children's Lodge:
Camel's Back Road:
It is a charming pony trek or walk which girdles the northern base of Gun Hill.

A fine view of sun-set can be enjoyed from here.
Municipal Garden:
Nag Devta Temple:
Ancient temple on Cart Road is 6 kms from the town.

It is popular among devout followers, who believe that wishes are fulfilled here.
The Jheel:
Clouds End:
Beautiful bungalow surrounded by lush deodar forest was one of the first four building of Mussoorie.

It has now been converted into a hotel.
Kempty Falls:
15 kms away from Dehradun town.

Picturesque waterfall is a popular attraction of Mussoorie.