BAGESHWAR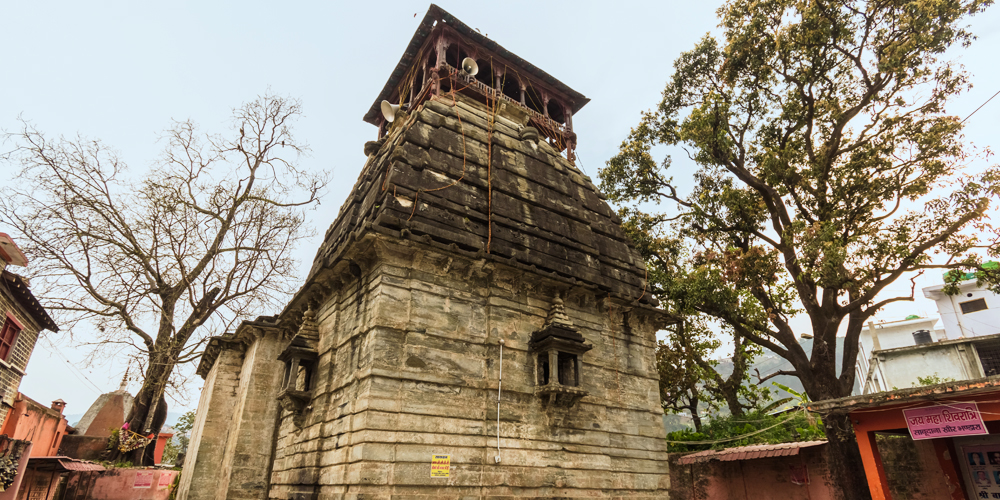 ABOUT BAGESHWAR:
The 'Abode of Gods' is an important pilgrim and tourist centre.

It is located on the confluence of the rivers Saryu and Gomti about 90 kms from Almora.

It is well known for its ancient Bagnath Temple and the annual Uttaraini fair held in January.

Beautiful town is also a delight for adventure sports lovers.

The famous Pindari, Sunderdunga and Kafni glaciers can be reached via Bageshwar.
MODE OF COMMUNICATION:
Airport: Pantnagar Airport, Pantnagar (PGH), 206 kms away from Bageshwar town.
Rail: Kathgodam Railway Station, Kathgodam, 180 kms away from Bageshwar town.
Road: Well connected by road.
SIGHTSEEING AT A GLANCE:
HOLY CENTRE

Bagnath Temple Chandika Temple Baijnath

FAIRS & FESTIVALS

Shuvati Alias Bikhauti
Vat Savitri Amavasya
Harela
Harishayani Ekadashi
Simha Or Ghri Sankranti
Sankasht Chaturthi
Haritali Fast
Doorvashtami
Nanda Ashtami
Kojagar
Ghughutia
Uttaraini Festival
For more information visit https://bageshwar.nic.in/
ATTRACTIONS OF BAGESHWAR
Bagnath Temple:
Bageshwar gets its name from this ancient temple of Lord Shiva, set in the heart of the town.

According to mythological legends, sage Markandey lived here and the place was visited by Lord Shiva in the form of Bagh or tiger.

A large number of pilgrims flock to the shrine, especially on Shivratri and on every Monday in the holy month of 'Sharvan'.

There are also group of temples dedicated to various Hindu deities.

The main shrines among them are – the Bhairav temple, Dattatrey Maharaj, Ganga Mai temple, Hanuman temple, Durga temple, Kalika temple, Thingal Bhairav temple, Panchnam Junakhara and the Vaneswar temple etc.
Chandika Temple:
Beautiful shrine is dedicated to Goddess Chandika.
ATTRACTIONS AROUND BAGESHWAR
Baijnath:
26 kms away from Bageshwar town.

Historical and pilgrim site on Gwaldam motor road is set on the banks of river Gomti in Katyuri valley.

It was once the capital of Katyuri dynasty and famous for the ancient temples dating back to 12th and 13th centuries.

The ancient Shiva temple here is famous for the magnificent idol of Goddess Parvati.