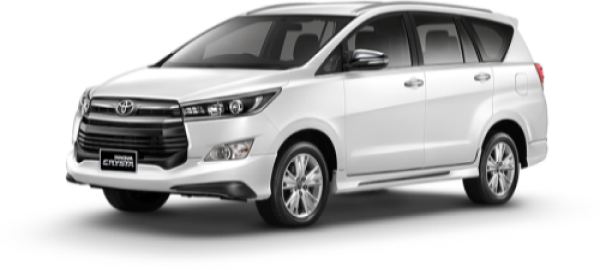 BADRINATH
ABOUT BADRINATH:
One of the most important pilgrim centres of the country is a part of sacred 'Char Dhams' of the State.

It lies on the righ bank of Alaknanda at an altitude of 3,133 metres.

It is flanked by Nar and Narayan monuments, while the Neelkanth Peak forma a splendid backdrop.

Sri Badrinathji temple dedicated to Lord Vishnu was established by Adi Shankaracharya and later built by the rulers of Garhwal, about two centuries ago.

It can divided into three parts – the Garbha, the Darshan Mandap and Sabha Mandap.

The principal idol carved out of black stone represents meditating Lord Vishnu.

"Tapt Kund", the holy hot water spring is located in front of the temple and a dip in the waters of the spring is a must before entering the shrine.

Temple opens year in the month of April – May and closes for winters in the third week of November.
MODE OF COMMUNICATION:
Airport:

Jolly Grant Airport, Dehra Dun (DED)

, 317 kms away from Badrinath town.

Rail:

Rishikesh Railway Station, Rishikesh, 300 kms away from Badrinath town. Kotdwar Railway Station, Kotdwar, 327 kms away from Badrinath town.

Road:

Well connected by road.
SIGHTSEEING AT A GLANCE

SCENIC SITE

Auli Hemkund Sahib Valley of Flowers Joshimath

HOLY CENTRE

Chardham Yatra Govind Ghat

WILDLIFE

Nanda Devi National Park
ATTRACTIONS OF BADRINATH
Char Dham Yatra:

Char Dham or the four most sacred Hindu pilgrim centres of India nestles amidst the lofty peaks of Garhwal Himalayas.

The four ancient temples marks the spiritual sources of the four sacred rivers, the Yamuna (Yamunotri), the Bhagirathi (Gangotri), the Mandakini (Kedarnath) and the Alaknanda (Badrinath).

Millions of devotees undertake this ardous pilgrimage during the yatra season between April and November.

Traditionally, the yatra is done from west to the east – starting from Yamunotri, then Gangotri and finally to Kedarnath and Badrinath.

Rishikesh/ Haridwar is convenient place to start the holy Char Dham pilgrimage.
ATTRACTIONS AROUND BADRINATH
Auli:

World-class winter games resort is 16 kms from Joshimath and 57 kms away from Badrinath.

The 3 kms long ski slope ranging from a height of 2519 metres to 3049 metres is a major attraction.

There is a 500 metres long ski-lift which carries skiiers back to the slope top.

Best season is from last week of December to March.
Hemkund Sahib:

43 kms away from Badrinath town.

Hemkund or the 'Snow Lake' nestles at a height of 4329 metre amidst seven snow covered mountains, which are collectively called Hemkund Parvat.

Sacred star shaped Gurudwara near the lake is one of the most important Sikh pilgrim centres.

It is believed that Guru Govind Singh Ji, the tenth Sikh Guru meditated here.

Saints like Rishi Medhasa of the Markandeya Purana and Lakshman, the brother of Lord Ram also performed penance here.

A temple dedicated to Lakshman is located near the Gurudwara.

15 kms trek from Govindghat to Hemkund is very popular.

Best time to come here is from July to October.
Govind Ghat:

It is set on the confluence of the Alaknanda and Bhyundar or Lakshman Ganga, 15 kms away from Badrinath town.

There is a big Gurudwara.
Valley of Flowers:

42 kms away from Badrinath town.

'Paradise' of nature lovers sprawling over an area of 87.5 kms lies 6 kms from Bhyundar village.

It is a 19 kms trek from Govind Ghat.

Valley exceptionally rich in floral wealth was discovered by Frank Smythe along with R. L. Holdsworth in the 1930s.

According to mythological legends, Lord Hanuman visited the valley to collect 'Sanjeevani' herb to save the life of Lakshman, the brother of Lord Rama.

Pushpawati River flows through the verdant valley surrounded by mountains on all sides.

With the melting of snow from May onwards, the entire valley blooms with exotic flowers till September.

There are over 521 species of flowering plants and the area was also inhabited by animals like Himalayan black bears, musk deer, brown bears, snow leopards, tahr, bharal, serow and rich variety of butterflies.
Joshimath:

44 kms away from Badrinath town.

Winter home of Badrinathji lies on the slopes above the confluence of Alaknanda and Dhauliganga.

It is an important halt enroute Badrinath and base for trekkers to the famous Valley of Flowers.

Adi Shankaracharya is said to have gained enlightenment here.

Main attractions are – Narsingh and Garuda temple, the Shankracharya Math and Amar Kalp tree.
Nanda Devi National Park: