ALMORA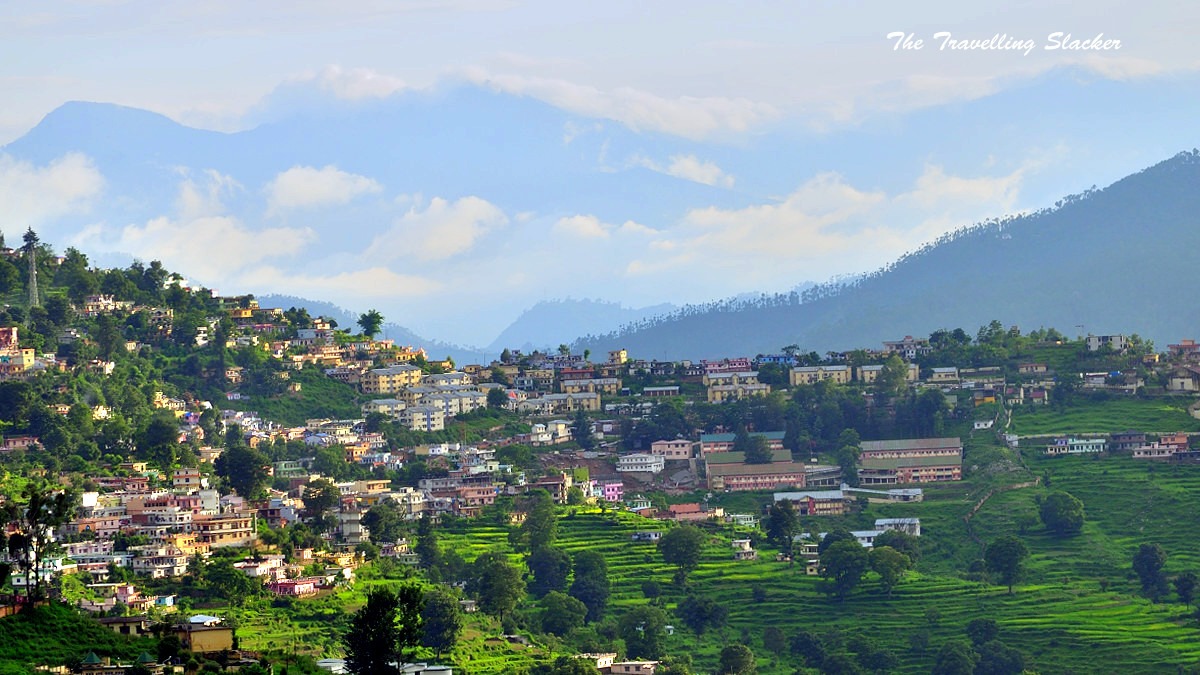 ABOUT ALMORA:
The charming hill resort set on a 6 kms long horse saddle shaped ridge is famous for its natural beauty, rich cultural heritage, exquisite handicrafts, delectable cuisine and exotic wildlife.

For years it remained the headquarters of the Chand dynasty, the Gorkha invaders and the British colonialists.

The region was earlier under the reign of the Katyuri king Baichaldeo, who donated this area to a Gujarati Brahmin Sri Chand Tiwari.

Later on, the Chand dynasty was founded in 1560, by Kalyan Chand.

The beautiful town affords breathtaking views of the snowy summits of Himalayas and is an excellent place for a peaceful holiday.
MODE OF COMMUNICATION:
Airport: Pantnagar Airport, Pantnagar (PGH), 127 kms away from Almora town.
Rail: Kathgodam Railway Station, Kathgodam, 90 kms away from Almora town.
Road: Well connected by road.
SIGHTSEEING AT A GLANCE:
SCENIC SITE

Binsar Kausani Ranikhet

HOLY CENTRE

Jageshwar Kosi Temple

FAIRS & FESTIVALS

Nanda Devi Festival

Dushara Festival Almora

Jageshwer Monsoon Festival
For more information visit https://almora.nic.in

ATTRACTIONS AROUND ALMORA
Binsar:
30 kms away from Almora town.

An idyllic health resort set at an altitude of 2,412 metres affords breathtaking views of snow covered Himalayan peaks.
Jageshwar:
38 kms away from Almora town.

Famous temple complex amidst lush surroundings has 124 shrines and hundreds of splendid statues.

It is believed to possess one of the twelve Jyotirlinga's of the country and enshrines a Swayambhu Linga named Nagesh.

Colourful fairs are held here during Shivaratri and in the month of 'Shravan' (July/ August).

Jageshwar is frequented by pilgrims as well as by nature lovers.
Kosi Temple:
10 kms away from Almora town.

It was built during 12th century by the Katyuri dynasty and is one of the earliest sun temples in India.
Kausani:
52 kms away from Almora town.

Charming hill resort set amidst several snow – capped peaks is endowed with exceptional natural beauty.

Mahatma Gandhi came here in 1929 and was fascinated by the scenic grandeur of Kausani.

His commentary on the Gita-Ana-Shakti Yoga was written here at the Anashakti Ashram.
Ranikhet:
49 kms away from Almora town.

Ranikhet or the "Queen's Field" perched at an altitude of 1829 metres, represents the very best of Himalaya beauty.

It is believed that Rani Padmini, the queen of Raja Sukhdev was completely captivated by the scenic splendour and decided to settle over here and thus the town came to be known as Ranikhet.