MATHURA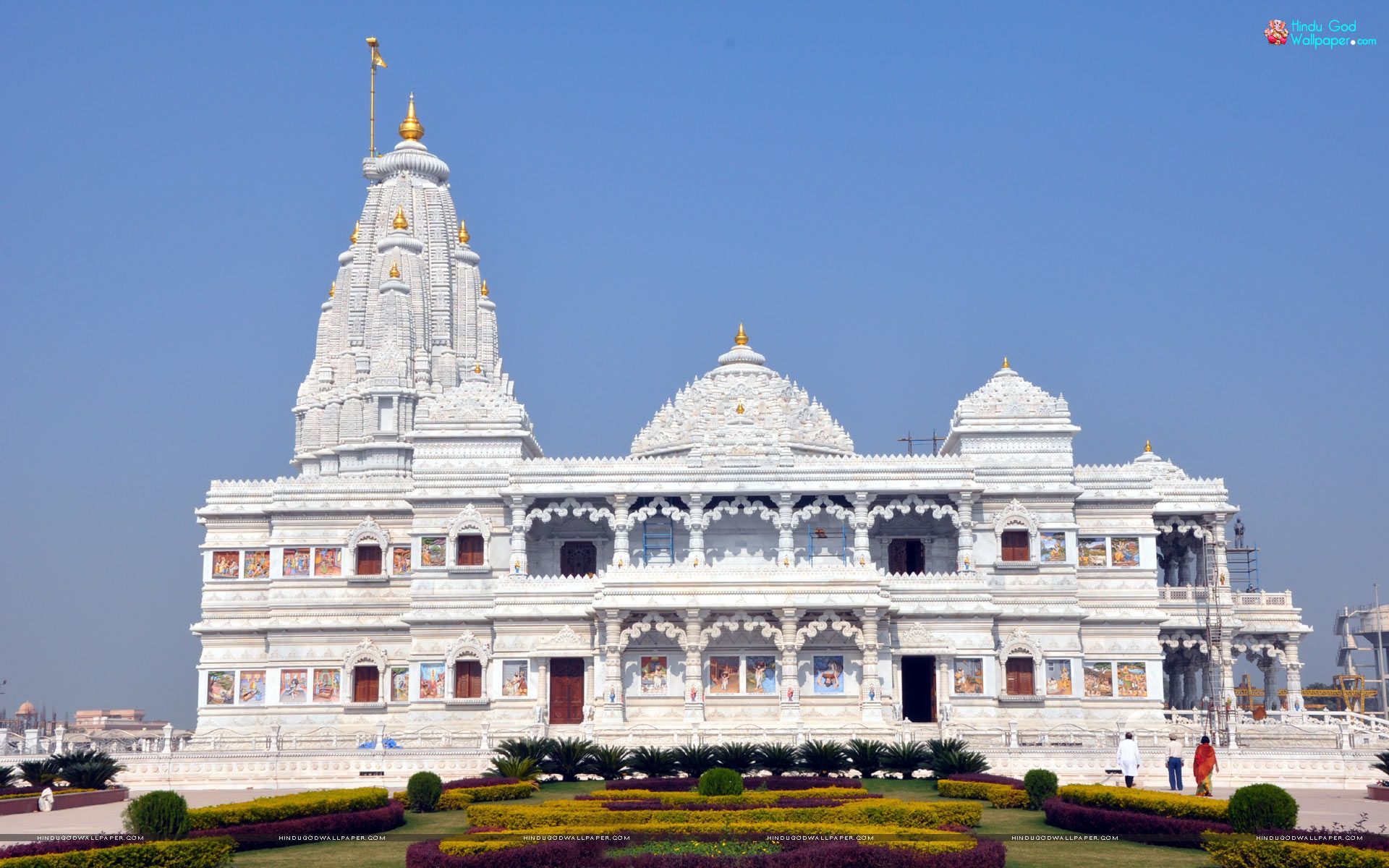 ABOUT MATHURA:
The birthplace of Lord Krishna is set in the heart of Brajbhoomi, on the right bank of river Yamuna.

Legendary pilgrim site well known for its string of picture ghats and sacred shrines, attracts a large number of devotees, especially during the festival of Janamashtami (August/ September), which celebrates the birth of Lord Krishna.

Mathura, the land of cows is also well known for its milk based sweets like pedas.
MODE OF COMMUNICATION:
Airport: Indira Gandhi International Airport (DEL), New Delhi, 175 kms away from Mathura town.
Rail: Mathura Railway Station, Mathura, 2 kms away from Mathura centre of town.
Road: Well connected by road.
SIGHTSEEING AT A GLANCE:
HOLY CENTRE

Sri Krishna Janmabhoomi

Gita Mandir

Dwarikadhish Temple

Vishram Ghat

Jama Masjid

Gokul

Mahavan

Govardhan

Barsana

Vrindavan

Madan Mohan Temple

Banke Bihari Temple

Radha Vallabh Temple

Jaipur Temple

Shahji Temple

Rangaji Temple

Govind Deo Temple

Shri Krishna-Balram Temple

Seva Kunj

FORT & MONUMENTS
MUSEUM & AUDITORIUM
FAIRS & FESTIVALS

Holi
Janmashtami
Deepavali
Radhashtami
Goverdhan Puja
Guru Purnima
Braj Yatra
Shri Jagannath Rathyatra
Basant Panchmi
Sharad Purnima
Maha Shivratri
Gopaashtami
Kansa Vadh
Yamuna Aarti
For more information visit https://mathura.nic.in/tourism/
ATTRACTIONS OF MATHURA
Sri Krishna Janmabhoomi:
It is believed to be the birth place of Lord Krishna.

Beautiful temple at the Katra Keshav Dev marks the sacred site.
Gita Mandir:
Beautiful temple was built by the Birla's, on the Mathura – Vrindavan Road.

It enshrines affine image of Lord Krishna and entire Bhagwad Gita is inscribed on the walls of the temple.
Dwarikadhish Temple:
Magnificent shrine of Lord Krishna was built in 1814, by Seth Gokuldas Parikh, the treasurer of the state Gwalior.
Vishram Ghat:
There are 25 ghats in Mathura and Vishram Ghat is considered to be the most important.

It is believed that Lord Krishna rested here for a while, after killing Kansa.

Vishram Ghat is also that starting point of the traditional Parikrama, the circumambulation of important religious and cultural sites.

Vishram Ghat is lined with some of the most important shrines of Mathura.

Evening Aarti (prayers) is the best time to visit the ghat.
Kans Qila:
Ruins of the fort lie on the northern bank of the River Yamuna.

An observatory was built here by Maharaja Sawai Jai Singh (1699-1743) of Amer.
Jama Masjid:
It was built in 1661 and is noted for its four lofty minarets.
Government Museum:
Museum at Dampier Park was set up in 1874.

It is one of the leading centres of research, study and the preservation of Mathura's splendid heritage of art.

It has the largest collection of Kushana sculptures in the country and a rich collections of terracotta, coins, seals, ancient pottery, paintings and bronzes etc.
ATTRACTIONS AROUND MATHURA
Gokul:
15 kms away from Mathura town.

It is believed that Lord Krishna was brought here after birth in secrecy by Nand Krishna spent his childhood at this beautiful village on the banks of Yamuna.

It became a major centre of the Bhakti cult during the time of Vallabhacharya (1479-1531).

There are a number of important shrines like, Gokulnath, Madan Mohan, Vitthalnath, Dwarika Nath and Balkrishna etc.

It is also known for Janamashtami celebrations.
Mahavan:
18 kms away from Mathura town.

It is famous for the Mathuranath shrine with Chaurasi Khambha (eighty four pillars).
Govardhan:
26 kms away from Mathura town.

Sacred site is perched on a narrow sandstone hill known as Giriraj.

It is said that Lord Krishna lifted the Giriraj Mountain on the tip of a finger for 7 days, to shield the people of Braj from the worth of Lord India.

Atop the hill is a temple built by Vallabhacharya in 1520.

There is also a huge masonry tank known as Mansi Ganga.
Barsana:
19 kms away from Govardhan and 50 kms away from Mathura town.

It is said to be the home of Radha Rani, Lord Krishna's beloved.

There are temples dedicated to the divine couple Radha and Krishna.

Barsana is also famous for its unique 'Latthmar' Holi-celebrations.
Vrindavan:
15 kms away from Mathura town.

The 'land of 4,000 temples' is another holy site closely associated with Lord Krishna, who is said to have spent a great deal of time here in playful activities with his friends and gopis.
Madan Mohan Temple:
Shrine near the Kali Ghat is associated with the saint Chaitanya and is the oldest existent temple in Vrindavan.

Original idol of Lord Madan Gopal was taken away to Karauli (Rajasthan), to protect it from the Mughal emperor Aurangzeb.

Today, the temple enshrines a replica of the original.
Banke Bihari Temple:
It was built in 1864 and is perhaps the most popular shrine here.

The idol of Banke Bihari in the temple was discovered in Nidhi Vana by Swami Haridas ji, an ardent devotee of the Lord.
Radha Vallabh Temple:
Jaipur Temple:
Shahji Temple:
It was built in 1876, by Shah Kundan Lal, a wealthy jeweller of Lucknow.

The deities at the temple are popularly known as the Chhote Radha Raman.
Rangaji Temple:
It was built in 1851, in the Dravidian style and is noted for a six storeyed Gopuram (gateway) and a gold plated 50 feet high Dhwaja stambha.

Lord Vishnu is depicted here resting on the coils of the sacred Shesha-nag.

The annual festival of Jal Vihar of the presiding deity is performed with great pomp and splendour at the tank.

It is also well known for 'Brahmotsav' celebrations in March-April.
Govind Deo Temple:
Magnificent seven storeyed structure is said to have been built at a cost of one crore rupees in 1590, by Man Singh.

It is a fine blend of Hindu and Muslim architectural style.
Shri Krishna-Balram Temple:
Seva Kunj: