KODAIKANAL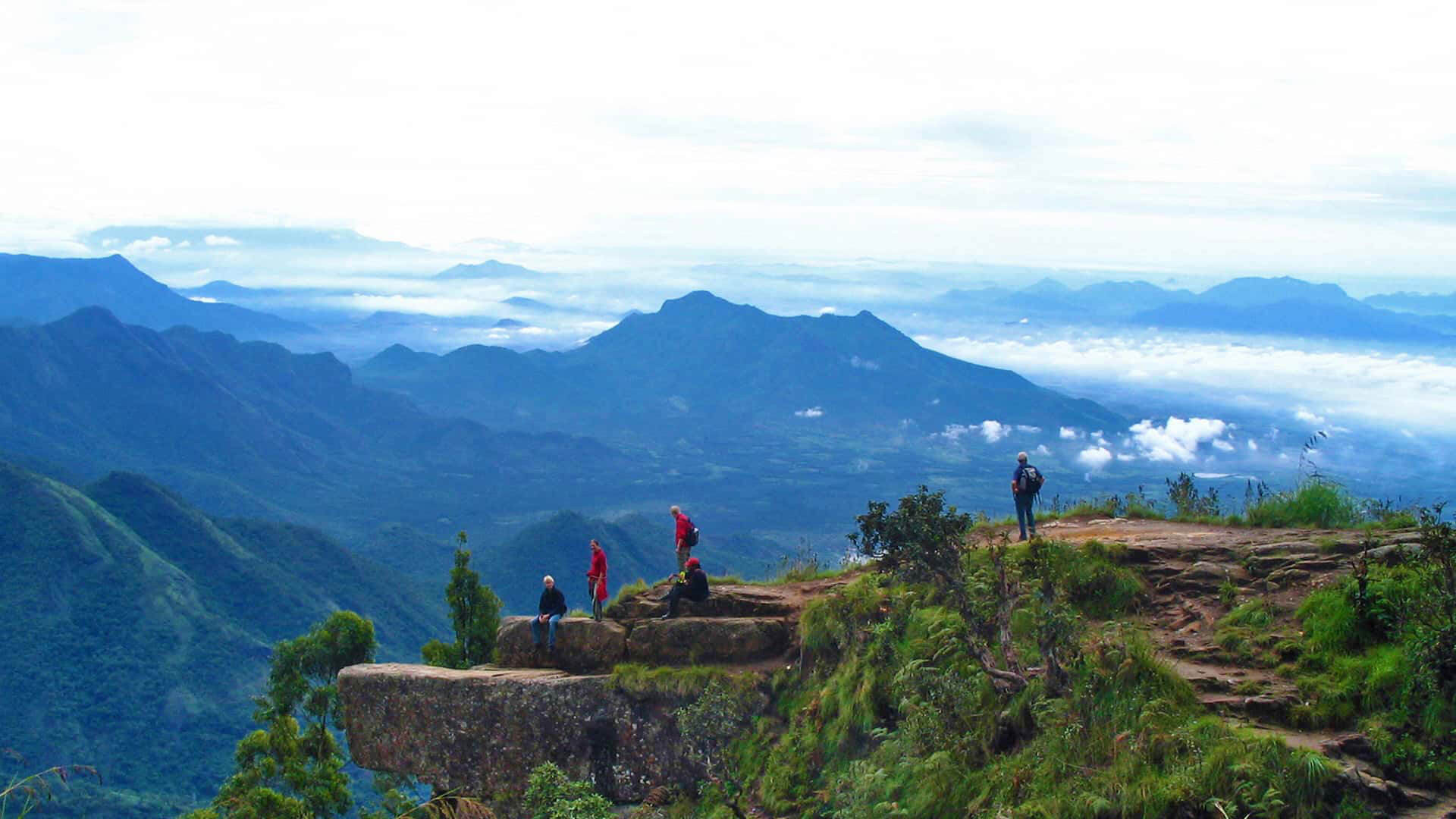 ABOUT KODAIKANAL:
The 'Princess of Hill Stations' popularly referred as 'Kodai', nestles at an altitude of 2,133 metres, on the southern crest of the Palani hills in the Western Ghats.

The road to Kodai winds up through coffee plantations and thick forests giving a perfect introduction of this lovely hill resort.

It is the only hill station founded in India by the Americans and is noted for plantains, plums and eucalyptus oil.
MODE OF COMMUNICATION:
Airport: Madurai Airport, Madurai (IXM), 121 kms away from Kodaikanal town.
Rail: Palani Railway Station, Palani, 64 kms away from Kodaikanal town. Kodai Road Railway Station, Kodai Road, 80 kms away from Kodaikanal town.
Road: Well connected by road.
SIGHTSEEING AT A GLANCE:
HOLY CENTRE

Kurinji Andavar Temple

PARK & GARDENS

Bryant Park Chettiyar Park

MUSEUM & AUDITORIUM

Shenbaganur Museum

SCENIC SITE

Coaker's Walk Pillar Rock

WATERFALLS

Bear Shola Falls

LAKE

Kodai Lake Boat Club

OTHERS

Solar Astrophysical Observatory

FAIRS & FESTIVALS

Pongal
Jallikattu
Natyanjali
Chirithirai
Summer Festival
For more information visit https://dindigul.nic.in/tourist-place/kodaikanal/
ATTRACTIONS OF KODAIKANAL
Kodai Lake:
Star-shaped deep blue lake sparkles like a jewel in the crow amidst the emerald green wooded slopes.

It was created in 1863, by Sir Vere Hentry Levinge (1885), the Collector of Madurai.
Boat Club:
TTDC boats, Kodai boats Carlton provide boating facilities here.

Annual boat pageant is held in May during the Summer Festival.
Bear Shola Falls:
The falls 1.6 kms from the lake are popularly among picnickers.
Bryant Park:
Beautiful Botanical Park lies on the eastern side of the lake, near the Coaker's Walk.

Annual Flowers show is held here during the Summer Festival.
Coaker's Walk:
Scenic hill-edge pathway 1 km from the Kodai Lake.

A telescope installed here provides fine views of the surrounding valley.
Kurinji Andavar Temple:
Shrine dedicated to Lord Murugan was built in 1936, by a European lady and named after the unique 'Kurinji' flower.

Temple affords a fine view of Palani, the famous pilgrim centre and Vaigai Dam.
Chettiyar Park:
Beautiful and well maintained park lies towards the north-eastern side of the town, on the way to Kurinji Andavar temple.

Amazing purple bloom of the Kurinji Flowers can be seen here once in every twelve years.
Shenbaganur Museum:
Archaeological remains and the flora and fauna of the hills are displayed here.

It also has one of the best orchidariums in the country with over 300 species of orchids.

There are several stuffed birds and butterflies etc.
Solar Astrophysical Observatory:
It was established in 1889, about 3 kms uphill from the Kodai Lake.

Visitors can also see a small museum here.
Pillar Rock:
Excellent view point is one of the most popular attractions of Kodai.

There are 3 granite formations measuring 400 feet in height.

One can also see over 100 dolmens and other megalithic remains dating back to 2nd century.

A mini garden has been developed here.
ATTRACTIONS AROUND KODAIKANAL
Palani:
64 kms away from Kodaikanal town.

Major pilgrim centre of the South is one of the six sacred abodes of Lord Subramanya.

The road from Kodaikkanal to Palani is endowed with breath taking beauty.

Sacred Malaikovil or hill temple dedicated to Lord Murugan or Subramanya is perched atop a 140 metre high hill and can be reached by a flight of 659 steps or an electrically operated winch.

It enshrines a unique idol of the presiding deity, known here as Sri Dandayuthapani as the idol is made of medicinal herbs.