HOGENAKKAL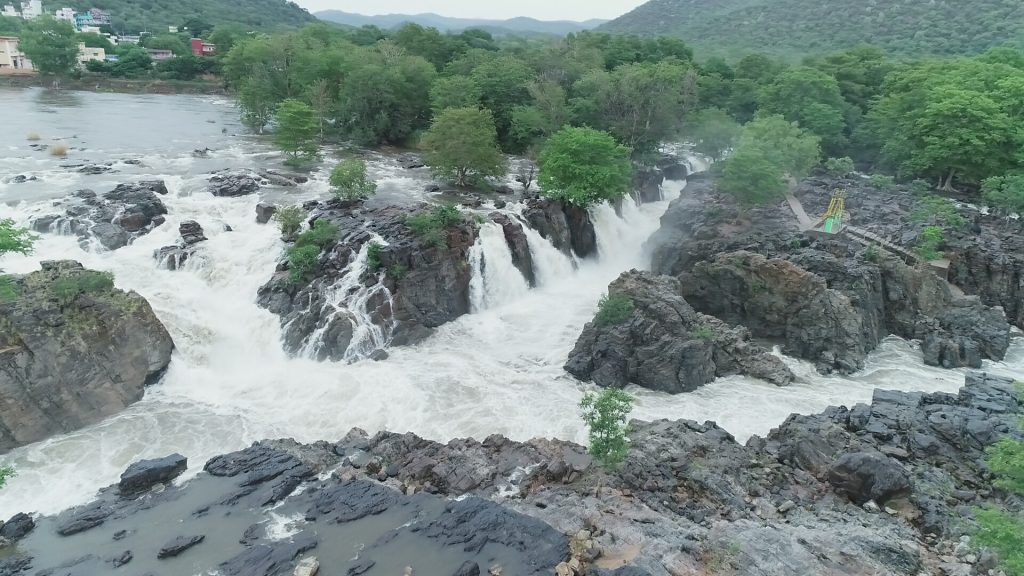 ABOUT HOGENAKKAL:
Literally the 'smoking rock' in Kannada language, gets the name from the fine spray that rises as the water hits the rocks and gives the illusion of smoke.

Famous falls at the Tamil Nadu – Karnataka border, amidst scenic surroundings are rated among the most beautiful sites of the South.

The border gushing stream of river Kaveri split here forming an island, while the main stream channelizes and plunges into a deep chasm, creating one of the most fascinating falls of the country.

The waters before reaching here, flows through the forests full of herbs and is believed to possess curative powers.

Thus bathing at the falls is considered to be good for health.

No visit to Hogenakkal is rendered complete without boating in the little parisals, the saucer-shaped country boats.

Unique boats take you close to the main falls as well as around the gorge providing an unforgettable experience.

There are also a number of masseurs, who provide massage with specially formulated ponankanni oil, a mixture of herbs from Thiruvarur hills.

Best time to visit the falls is during the monsoons.

Rugged mountainous are around the falls is also considered to be a 'trekker's paradise'.
MODE OF COMMUNICATION:
Airport: Kempegowda International Airport, Bangalore (BLR), 130 kms away from Hogenakkal.
Rail: Dharmapuri Railway Station, Dharmapuri, 47 kms away from Hogenakkal. Salem Railway Station, Salem, 114 kms away from Hogenakkal.
Road: Well connected by road.
For more information visit https://dharmapuri.nic.in/tourist-place/hogenakkal-falls/