COIMBATORE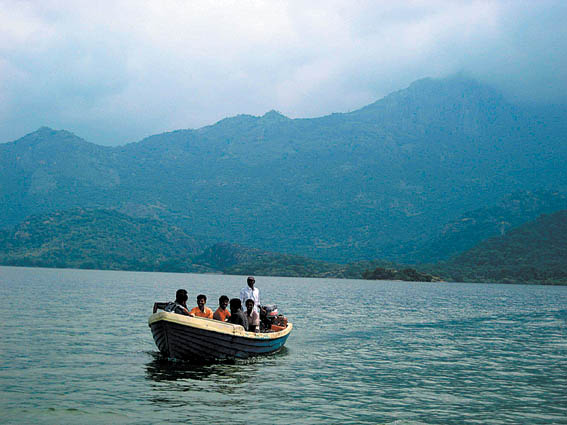 ABOUT COIMBATORE:
Coimbatore (Kovai), one of the fastest growing cities in India lies on the banks of the river Noyyal in the foot hills of Nilgiris.

It has emerged as a major industrial centre of the South with over 50,000 small, medium and large industries and textile mills.

First textile mill of Coimbatore was setup way back in 1888 and is now known as the "Textile Capital" or the "Manchester" of South.
MODE OF COMMUNICATION:
Airport: Coimbatore International Airport, Coimbatore (CJB), 10 kms away from Coimbatore city centre.
Rail: Coimbatore Railway Station, Coimbatore, 2.5 kms away from Coimbatore city centre.
Road: Well connected by road.
SIGHTSEEING AT A GLANCE:
HOLY CENTRE

Marudhamalai Temple Perur Temple

PARK & GARDENS

V O C Park

SCENIC SITE

Top Slip

WILDLIFE

Annamalai/ Indira Gandhi Wildlife Sanctuary

OTHERS

Agricultural University Forest College

FAIRS & FESTIVALS

Pongal Festival

Tahipoosam and Thirukarthigai Festival

Sri Koniamman temple Festival

Panguni Uthiram Festival

Aranganathar TempleFestival

Anthoniar Church Festival

Lord Jagannath Festival
For more information visit https://coimbatore.nic.in/tourism/
ATTRACTIONS OF COIMBATORE
Agricultural University:
It is one of the finest institutions of its kind in entire South Asia.
V O C Park:
The well laid out Corporation Park also has a mini-zoo and a toy train.
Forest College:
It imparts training to the Forest Rangers and is one of the oldest institutions of its kind in the country.

The museum here is worth visiting.
Marudhamalai Temple:
The sacred shrine atop a hill is dedicated to Lord Subramanya.

It is one of the most popular temples of the region.
Perur Temple:
The shrine dedicated to Lord Patteeswarar and his consort Pachainayaki is said to be built by Karikal Cholan about 1500 years ago.
ATTRACTIONS AROUND COIMBATORE
Annamalai/ Indira Gandhi Wildlife Sanctuary:
65 kms away from Coimbatore city.

This paradise for wildlife lovers is set at an altitude of 1,400 metres amidst the verdant Western Ghats.

Sanctuary is famous for its lion tailed macaque and Nilgiri langur.

Other key fauna includes – elephant, gaur, tiger, panther, sloth bear, deer, flying squirrel, jackal, pangolin, civet etc.

Birds like rocket-tailed drongo, re-whiskered bulbul, black headed oriole, tree pie, spotted dove, green pigeon etc.

Amaravathy Reservoir in are, Karainshola, Anaikunthi shola, grass hills, water falls, groves, teak forests, estates, dams and reservoirs, which are noted for their scenic splendour.

Bet time to visit February to June.
Top Slip:
It is yet another splendid site in the Annamalai Hills, just 60 kms away from Coimbatore and 37 kms away from Pollachi.

It is endowed with splendid scenic beauty and is a popular picnic spot.

Tourists are taken around the sanctuary on elephant back or by van.