CHIDAMBARAM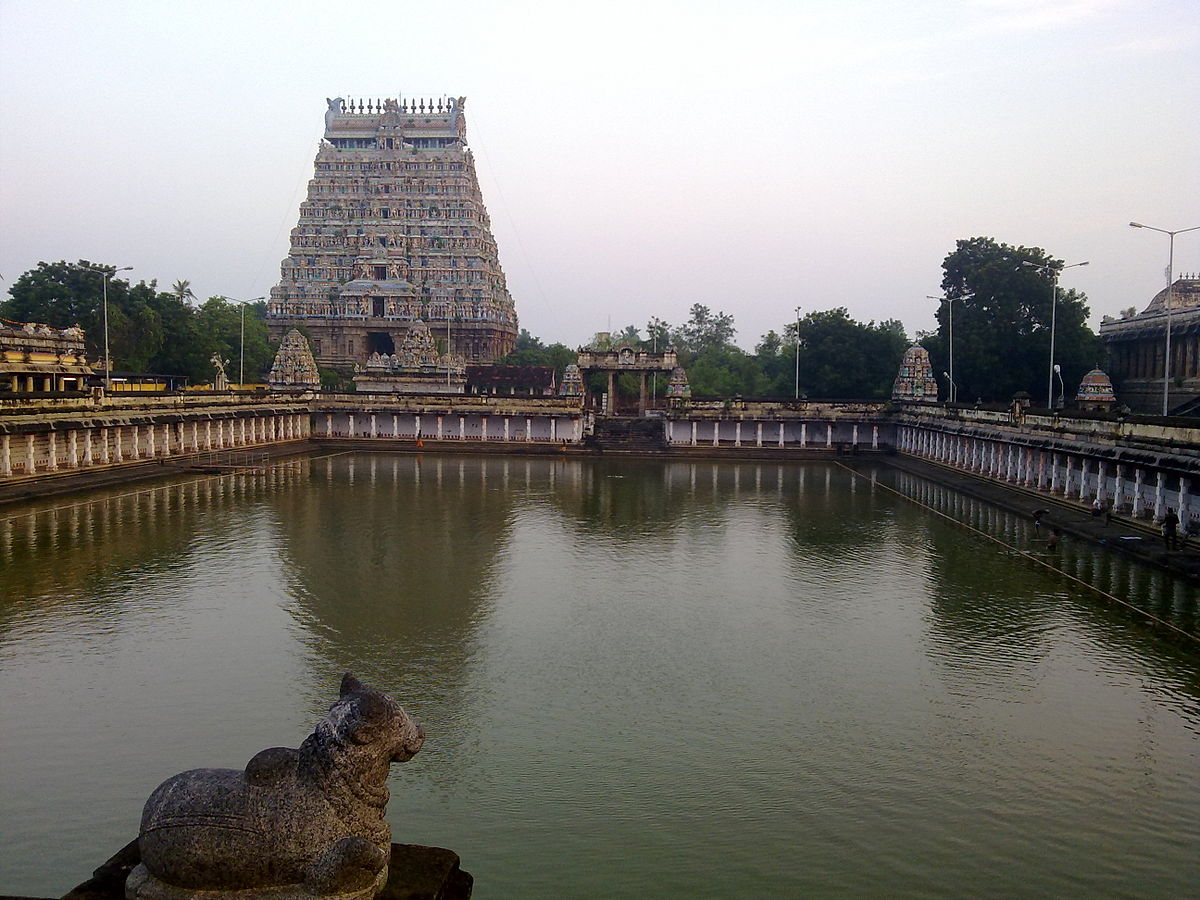 ABOUT CHIDAMBARAM:
The famous Hindu pilgrim centre gets the name from two words – chit (truth) and ambaram (space), as Lord Shiva is believed to manifest here is the form of akasha (sky) lingam.

The temple town was the glorious capital of Cholas from 907 to 1310. Who built the Natraja Temple during 9th century in honour of their patron deity, Lord Shiva as Natraja.

Best time to be here is during the 10 day car festivals held in the months of April/ May and December/ January.

Natyanjali Dance Festival held on the auspicious occasion of Maha Shivaratri is another attraction of the town.
MODE OF COMMUNICATION:
Airport: Tiruchirapalli (Trichy) Airport, Tiruchirapalli (Trichy) (TRZ), 168 kms away from Chidambaram town.
Rail: Chidambaram Railway Station, Chidambaram, 1.5 kms away from Chidambaram centre of town.
Road: Well connected by road.
SIGHTSEEING AT A GLANCE:
HOLY CENTRE

Natraja Temple Thillai Kaliamman Temple Thiruppallavaneeswaram Sirkazhi Vaithisvarankoil

MUSEUM & AUDITORIUM

Sillappathikara Art Gallery

BACKWATERS

Pichchavaram

HISTORIC SITES

Poompuhar

FAIRS & FESTIVALS

Natyanjali

Arudara Darshan

Aani Thirumanjanam

Panguini Uthiram
For more information visit https://cuddalore.nic.in/tourist-place/chidamabaram/

ATTRACTIONS OF CHIDAMBARAM
Natraja Temple:
Ancient temple complex dedicated to Lord Nataraja, the dancing Shiva, was built during the reign of Vira Chola Raja (927 – 997 A.D.).

Huge complex is a masterpiece of Chola artistry and one of Tamil Nadu's Dravidian architectural highlight.

It has four exquisitely carved gopurams (gateways), the north and south ones rising to a height of 49 metres.

East and west gopurams are adorned with intricately carved 108 classical postures (54 on each side of both) of Bharatanatyam dance.

Temple is quite unique as it enshrines an idol of Lord Nataraja instead of the customary Shivalingam.

It is distinguished for the five Sabhas or halls.

Raja Sabha, a huge mandapam near the colonnaded Shivaganga Tank has intricately carved thousand pillars.

The Deva Sabha houses temple bronzes and the Nritta Sabha is carved like a gigantic chariot and has a rich collection of sculptures.

Chit Sabha or the 'Hall of Bliss' is the main sanctum, with an unusual hut like gold plated roof.

Lord Shiva is worshipped here in the form of Akasha (Sky) Lingam and is therefore invisible.

Kanak Sabha (Golden Hall), the fifth hall is considered to be the most important.

It is said that Lord Shiva performed his tandava nritya (cosmic dance) over here.

The 'golden hall' represents the golden hue of fire, which stands for purity and Lord Shiva (Nataraja) dance in unlimited space.

Within the hall is a magnificent idol of Lord Nataraja.
Thillai Kaliamman Temple:
Temple dedicated to Goddess Parvati was built by Kopperunjingam, who ruled between 1229 and 1278 A.D.

It is said that a trip to Chidambaram is incomplete without a visit to this shrine.
ATTRACTIONS AROUND CHIDAMBARAM
Pichchavaram:
16 kms away from Chidambaram town.

Popular tourist site is famous for the beautiful backwaters interconnected by the Vellar and Kollidam system.

Unique mangrove forests sprawling over an area of 28,000.

It quite rare and among the healthiest mangrove occurrences in the world.

Here is available various water sports facilities.
Poompuhar:
40 kms away from Chidambaram town.

It was the ancient port town of the Cholas.

Original town established over 2000 years ago lies submerged in the sea and is of great archaeological value.

Excavations conducted here have revealed valuable information about the town planning, buildings, sculptures etc.

Existence of ring-wells (Urai Kinaru) near the sea-shore, which have been described in the Sangam literature are quite interesting.
Sillappathikara Art Gallery:
The 7 – tire building is of great sculptural value.

Statues and sculptures exhibited here make it a perfect showcase of Tamil Culture.
Thiruppallavaneeswaram:
Ancient temple is associated with Iyarppakai Nayanar and Pattinatthar.

Hero and heroine of Sillappathikaram Kovalam and Kannagi were also born here.
Sirkazhi:
20 kms away from Chidambaram town.

Temple town is famous for the shrines of Lord Shiva, known here as Sri Brahma-pureeswarar, Parvati (Goddess Tirunilai Nayaki) and the child deity Gnanasambandar.
Vaithisvarankoil:
25 kms away from Chidambaram town.

It is famous for the temple of Lord Shiva in the form of Vaidynatheswar, the healer of all diseases.

Waters of Siddhamirtham tank in the temple complex is said to have curative powers.

According to mythological legends, Lord Shiva treated Angaraka, the ailing God of War over here.

Devotees offer gold and silver replicas of organs and pray for good health.