CHENNAI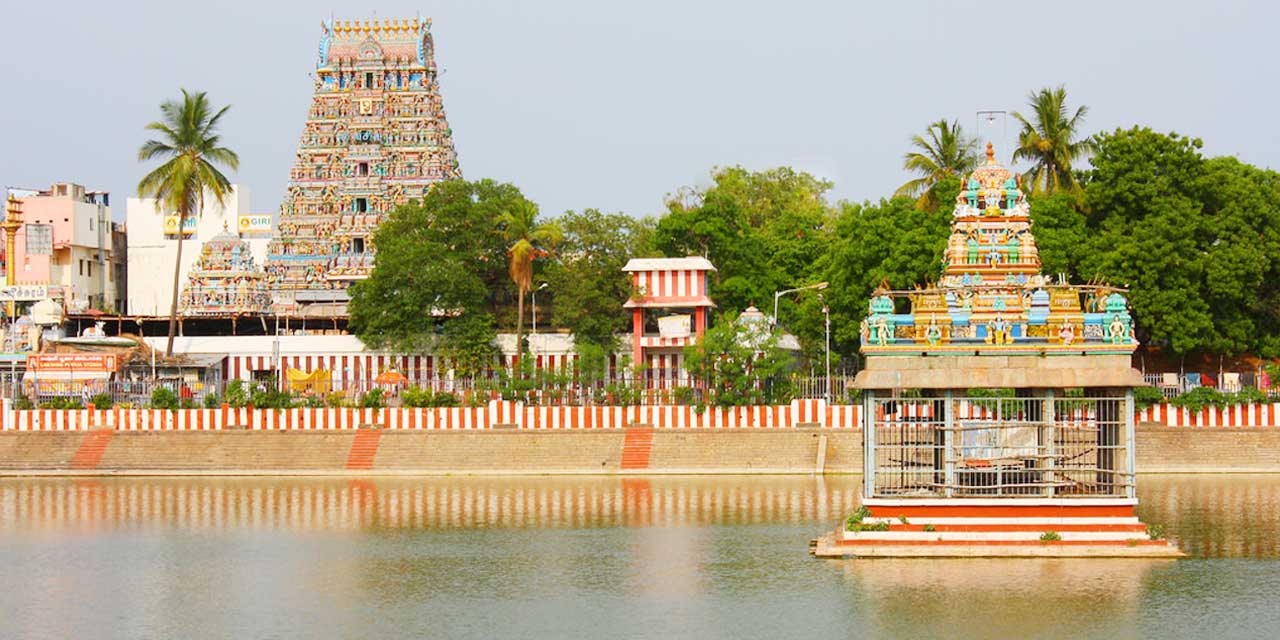 ABOUT CHENNAI:
The 'Cultural Capital of India' is the fourth largest metropolis in the country.

Present town was founded in 1639, by Sir Francis Day, who arrived with east India Company.

The British East India Company established a fort and a trading post at the small fishing village of Chennai.

Today, it has emerged as a major industrial and educational centre.
MODE OF COMMUNICATION:
Airport: Chennai International Airport, Chennai (MAA), 15 kms away from Chennai city centre.
Rail: Chennai Central Railway Station, Chennai, 5 kms away from Chennai city centre. Chennai Egmore Railway Station, Chennai, 4 kms away from Chennai city centre
Road: Well connected with NH 4, NH 5 and NH 45.
SIGHTSEEING AT A GLANCE:
FORT & MONUMENTS

Fort St. George San Thome Cathedral Basilica

HOLY CENTRE

St. Mary's Church Sri Parthasarthy Temple Kapaliswarar Temple Wallajah Mosque Thousand Lights Mosque Valluvar Kottam Little Mount St. Thomas Mount

PARK & GARDENS

Snake Park Anna Zoological Park, Vandalur

MUSEUM & AUDITORIUM

Fort Museum Govt. Museum, National Art Gallery & Connemara Library Birla Planetarium

BEACHES

Elliot Beach

WILDLIFE

Guindy National Park Pulicat Lake & Sanctuary

BEACHES

Marina Beach & Aquarium V.G.P. Golden Beach

ART & CRAFTS

Kalakshetra Cholamandal Artists Village Dakshina Chitra

FAIRS & FESTIVALS

Natyanjali Dance Festival
Dance and Music Festival
Travel and Tourism Fair
Pongal
Arubathimoovar
Mamallapuram
Chitthirai
Mahamagam
Kanthuri
Velankanni
Nav-Ratri
Saral-Vizha
For more information visit https://chennai.nic.in/tourism/
ATTRACTIONS OF CHENNAI
Fort St. George:
First bastion of British power in India was built in 1640.

It is a fine example of the 17th century British military architecture.

The fort now houses the State Legislative Assembly and Council as well as offices of the Secretariat.
Fort Museum:
It is housed in an 18th century building within the fort and showcases the history of British in India.
St. Mary's Church:
It is the oldest Anglican Church in India, perhaps in entire Asia and the oldest surviving construction of the British in India.

The church was consecrated in 1680 and houses several outstanding examples of workmanship of considerable historic as well as of aesthetic.
Marina Beach & Aquarium:
Sandy beach is considered to be the second to be the second longest in the world.

It extends up to 13 kms and is lined with majestic buildings built in Indo-Saracenic architecture.

The memorials of Anna and MGR are also located here.
Sri Parthasarthy Temple:
Ancient temple at Triplicane, near the Marina Beach is one of the 108 sacred shrines of Lord Vishnu.

Lord Krishna is worshipped here as Parthasarthy or the charioteer (sarthy) of Arjuna (Partha).

The present structure is said to be about 1500 years old, which makes it the oldest temple structure in the city.
San Thome Cathedral Basilica:
This landmark of Chennai is one of the three basilicas in the world to be built over the tombs of Christ's Apostles.

St. Thomas, an apostle of Christ was buried here in a chapel.

Present structure was built in neo Gothic style by the first Bishop of Mylapore, Dom Henrique Reed de Silva in 1898.

Its two spires rise up to 55 metres, dominating the skyline.
Kapaliswarar Temple:
8th century shrine at Mylapore is dedicated to Arulmigu Kapaliswarar, an aspect of Lord Shiva.

This biggest temple of Chennai was built by the Pallavas and further additions were done by the rule of the Cholas, Pandyas and the Vijayanagara kings.

Its fortifications were done by the French in 1672, against the Dutch forces.

The splendid shrine displays typical Dravidian style of architecture, with beautiful gopurams, mandapams and tank.

Its imposing seven storeyed Gopuram (tower) over the main entrance rises to a height of 37 metres.
Wallajah Mosque:
Magnificent mosque flanked by two minarets with golden domes.

It was built in 1795, by Muhammad Ali Khan Wallajah, the Nawab of Carnatic.

Nearby, are the tombs of former Nawabs of Carnatic.
Thousand Lights Mosque:
Majestic Shia Muslim mosque was originally built in 17th century by the members of the Wallajah family.

The shrine gets its name from the thousand lamps that used to be lit at twilight in the old mosque.
Govt. Museum, National Art Gallery & Connemara Library:
It is housed in the magnificent Pantheon Complex built before 1789, in Indo – Saracenic style.

Museum has sections on geology, archaeology, numismatics, sculpture and armoury.

The National Art Gallery, nearby has an impressive collection of old paintings and modern art.
Valluvar Kottam:
Beautiful memorial honours Thiruvalluvar, one of the most renowned Tamil poet and sage.

It was built in 1976 and is a replica of a temple chariot in Thiruvarur.

There are three levels – the lower level has an 'Aranga Mandapam' (auditorium), with a seating capacity of 4,000.

The next level has consists of the Thirukkural balcony, where 133 granite slabs bearing 1330 kurals (couplets) of the Thirukkural are mounted on 67 pillars around the big hall.

At the third and highest level a 1.5 metres high Kalamkari painted dome crowns the massive 2700 ton sculpted granite chariot.
Guindy National Park:
It covers an area of 270 hectares near Raj Bhawan and is the smallest National Park in India.

The park is home to the black buck, an endangered species.

Other fauna seen here are spotted deer, civet cat, jackal etc.
Snake Park:
It is located next to the National Park and is first of its kind in the in the country.

Snake demonstrations are also held every hour in a pit near the entrance.
Little Mount:
It is believed that St. Thomas, the Apostle prayed and preached on this hillock, along the south bank of Adyar, near Saidapet.

Hillock has a natural rock caves where the Apostle is said to have lived for a while, two churches and a grotto enshrining 'Our Lady of Lourdes'.
St. Thomas Mount:
Holy hill near the road to the Meenamabakkam airport is about 13 kms from the city centre.

It was here on a faithful day in the year 72 A.D., the Apostle was pierced to death with a lance by his persecutors.
Kalakshetra:
The 'Temple of Art' is one of the most important schools of classical Indian music and dance.

It is situated near the Theosophical Society and was started in 1936, by Bharatnatyam danseuse Rukmini Devi Arundale.

Weaving and Hand-Woven textiles are also the specialised subjects of study at this centre.
Elliot Beach:
Beautiful beach near Besant Nagar, Adyar is quieter, cleaner and relaxing as compared to the famous Marina.

Other attractions near the beach are – Annai Velankanni Church and Ashtalaxmi Temple.
Birla Planetarium:
One of the most modern planetariums of India.
ATTRACTIONS AROUND CHENNAI
V.G.P. Golden Beach:
20 kms away from Chennai city.

Beautiful beach resort offers plenty of entertainment to young and the old alike.

It is also a favourite film shooting location as there are artificial waterfalls, larger than life stucco sculptures and picture post-card settings.
Cholamandal Artists Village:
20 kms away from Chennai city.

Artist's Village along the coastal road was established in 1965, to promote and develop contemporary art.

Permanent exhibitions of paintings, sketches, terracotta sculptures, batiks and other crafts are held here.
Dakshina Chitra:
It lies 12 kms south of Cholamandal and 32 kms from Chennai overlooking the Bay of Bengal.

The centre established in 1984, has sections for Tamil Nadu, Kerala, Andhra Pradesh and Karnataka and provides a complete insight into the rich cultural heritage of the South.

Secluded backwaters at Muttukandu, just 500 metre north of Dakshina Chitra are an excellent site for picnics, boating and water sports.
Anna Zoological Park, Vandalur:
35 kms away from Chennai city.

The zoo spreads over an area of 1,265 acres and is said to be the largest in South Asia.

It attempts to provide a natural habitat to the several species of animals and birds.

A rope was and mono-rail, a lion and bison safari park, nocturnal animal house, natural museum and an aquarium are other attractions of this impressive zoo.
Pulicat Lake & Sanctuary:
60 kms away from Chennai city.

This 'paradise' for bird lovers covers an area of 500 sq. kms on the Tamil Nadu-Andhra Pradesh border.

It comprises of mostly a lagoon and stretches of marshy land on the Coromandel Coast.

Vast brackish water Pulicat Lake attracts a large number of migratory and resident birds like greater and lesser flamingos, grey pelicans, open-billed storks, spoon bills, little cormorants, ducks, teals, terns, gulls etc.

Boating facilities are also available.

Reserve forest area has animals like jackals, slender loris, spotted deer, monitor lizard, tortoise, cobra, russel viper etc.