SHEKHAWATI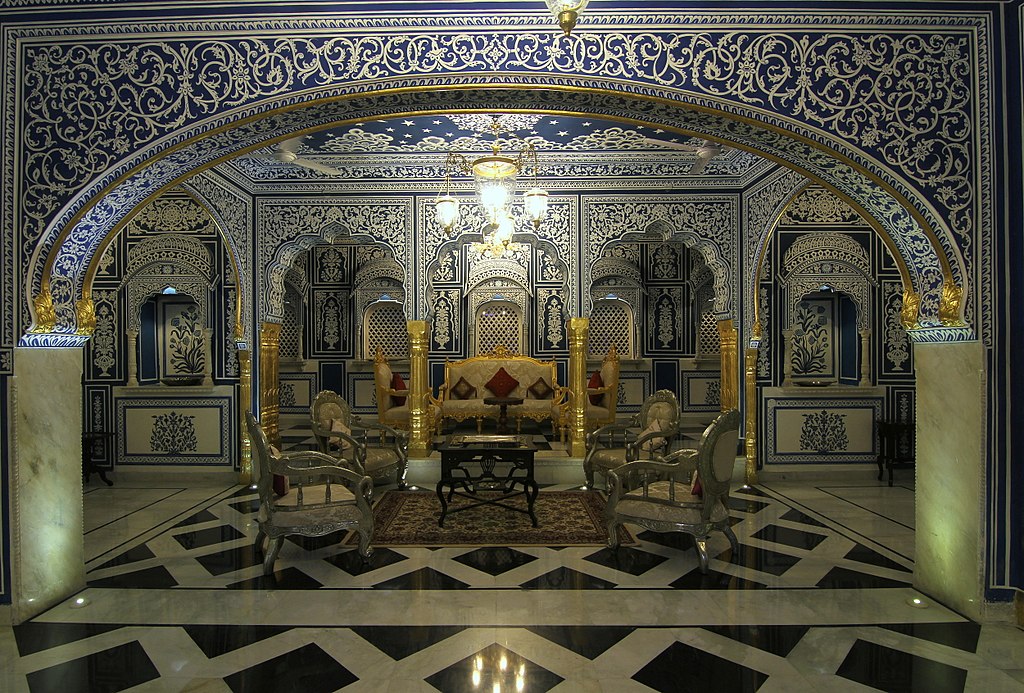 ABOUT SHEKHAWATI:
Shekhawati region comprises of Jhunjhunun, Sikar and Churu districts of Rajasthan.

Unique semi-arid region is also known as the 'open-air art gallery'.

No-where else one may come across such a profusion of exquisite wall paintings.

Entire region teems with magnificent havelis, temples, cenotaphs, wells and forts adorned with fine frescoes.
MODE OF COMMUNICATION:
Airport: Sanganer Airport, Jaipur (JAI), 114 kms away from Shekhawati.
Rail: Shekhawati Railway Station, Shekhawati
Road: Well connected by road.
SIGHTSEEING AT A GLANCE:
| | |
| --- | --- |
| FORT & MONUMENTS | Sikar Nawalgarh Fatehpur Dundlod Lachhmangarh Mandawa Jhunjhunun |
| PILGRIM CENTRE | Sikar Nawalgarh |
| FAIRS & FESTIVALS | Shekhawati Handicraft And Tourism Fair |
For more information visit https://www.tourism.rajasthan.gov.in/shekhawati.html

ATTRACTIONS OF SHEKHAWATI
Sikar:
It was once the largest thikana (feudatory state) under the Jaipur State.

Town surrounded by a wall is studded with palatial mansions.

Magnificent temples noted for their beautiful wall paintings.

Temple of Gopinath, Raghunath and Madan Mohan and the unique Biyani Haveli are of special interest.
Nawalgarh:
Home of country's leading business tycoons has havelis adorned with some of the finest frescoes of Shekhawati.

There are also two forts and a palace hotel.

Beautiful temples with fine wall paintings are also worth visiting.
Fatehpur:
It was founded in 15th century by Fateh Khan.

Some of the finest havelis of the region.

Best known are, the Goenka, Singhania, Devra, Jalan and Bharatiya.
Dundlod:
Famous for its fort, palace and the Goenka havelis.
Lachhmangarh:
It was founded in early 19th century by Raja Lachhman Singh of Sikar.

One of the best forts of the region.

Ganeriwala or Char Chowk Haveli can be seen here.
Mandawa:
18th century town predominated by a medieval fort and rugged hill.

Important havelis are the chokhani, Ladia and Saraf.
Jhunjhunun:
It was the capital of Shekhawati.

Largest town of the region.

Town has a number of artistically painted havelis.