SAWAI MADHOPUR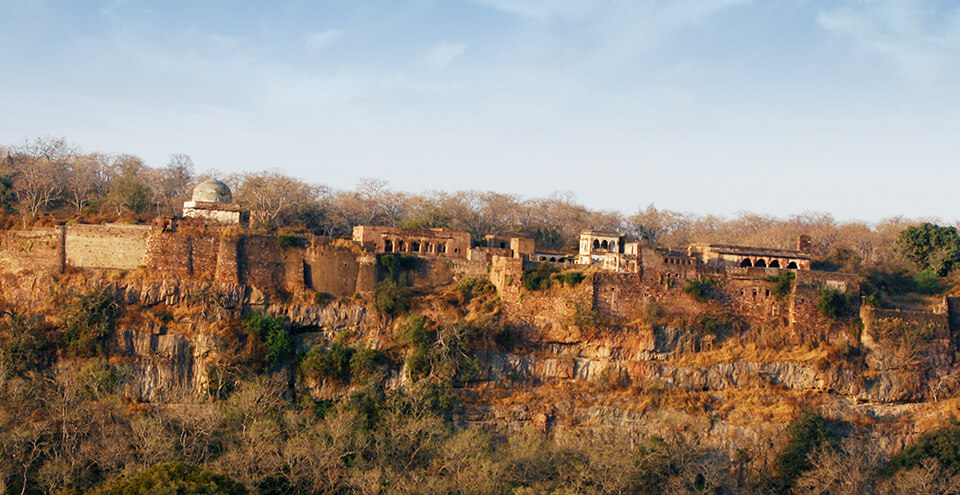 ABOUT SAWAI MADHOPUR:
Historic town nestling amidst Vindhyas and Aravali ranges is more popular as the 'gateway' to famous Ranthambhor Fort and National Park.
MODE OF COMMUNICATION:
Airport: Sanganer Airport, Jaipur (JAI), 132 kms away from Sawai Madhopur.
Rail: Sawai Madhopur Railway Station, Sawai Madhopur, 3 kms away from Sawai Madhopur city centre.
Road: Well connected by road.
SIGHTSEEING AT A GLANCE:
FORT & MONUMENTS

Ranthambhor Fort

WILD LIFE

Ranthambhor National Park

FAIRS & FESTIVALS

Kaila Devi Fair

Ganesh Chaturthi Fair
For more information visit https://www.tourism.rajasthan.gov.in/sawaimadhopur.html

ATTRACTIONS AROUND SAWAI MADHOPUR
Ranthambhor National Park:
14 kms away from Sawai Madhopur.

Famous Park is named after the Ranthambhor fort, set within its precincts.

Park sprawls over an area of 392 sq. kms. of dry deciduous and tropical thorn forest with nullahs and waterfalls.

Perhaps one of the best sites for observing and photographing the majestic tiger.

Other carnivorous here are leopard, hyena, jackal, fox, caracal, jungle cat, sloth bear and ratel.

Herbivorous population includes chital, sambar, blue bull and chinkara etc.

Sambar, the largest Asiatic deer is also the pride of the park.

Wild boars and langurs are a common sight in the park.

Among the reptiles, crocodiles can be seen basking in the sun near lakes.

There are over 300 varieties of birds in the sanctuary.

Commonly sighted birds include peafowls, parakeets, doves, partridges, storks, egrets, fly catchers, eagles and owls.

Migratory birds like greylag goose, ruddy shelduck and pintails visit the park during the winters.

Three artificial lakes the black eagle and the crested hawk eagle can also beauty of the reserve and are also the main source of water for the wildlife.

Best season for visiting Ranthambhor depends on the special interest of the visitor.

Park is open for visiting from October to June.

November to March is considered to be the best months for observing wildlife.
Ranthambhor Fort:
12 kms away from Sawai Madhopur.

Ancient fort perched atop a steep high creek has been a focal point of historical development of the region.

Built in 994 AD and has been a symbol of strength and inaccessibility.

Within the ramparts are relics of magnificent monuments, chhatris (cenotaphs), ponds and lakes reflecting the grandeur of the bygone era.

Toran Dwar, Mahadeo Chhatri, Sameton Ki Haveli, 32 pillared Chhatri, Mosque and the Ganesh temple are worth seeing.

8th century Ganesha temple has emerged as a major attraction of the fort.

Thousand devotees visit the shrine and seek blessings for happiness and prosperity.