KOTA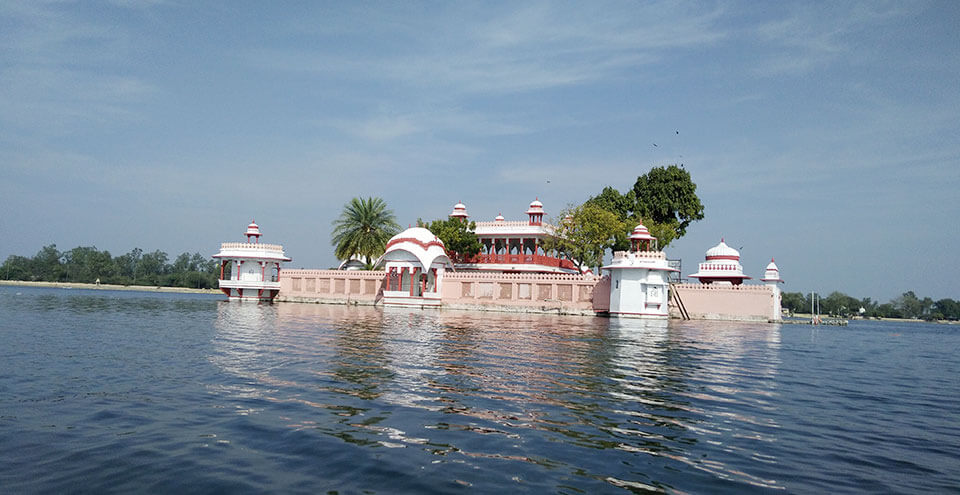 ABOUT KOTA:
Colourful Kota, a treasure house of history is set on the eastern bank of river Chambal.

Named after a Bhil chieftain Koteya, who was defeated by Jait Singh of Bundi.

During the 12th century, the Hada chieftain Rao Deva conquered the territory and founded Bundi and Hadoti.

Today, the beautiful town has emerged as an impotent industrial and education centre.

A fine blend of traditions and modernity.

Kota is also famous for its Dussehra celebrations.
MODE OF COMMUNICATION:
Airport: Sanganer Airport, Jaipur (JAI), 240 kms away from Kota.
Rail: Kota Railway Station, Kota, 7 kms away from Kota city.
Road: Well connected with NH 12.
SIGHTSEEING AT A GLANCE:
FORT & MONUMENTS

Kotah Fort Umed Bhawan Haveli of Devtaji

PILGRIM CENTRE

Kishore Sagar – Jag Mandir Kansua Temple

GARDEN

Chambal Garden

MUSEUM & AUDITORIUM

Maharao Madho Singh Museum Government Museum

LAKE

Kishore Sagar – Jag Mandir

OTHERS

Kota Barrage

FAIRS & FESTIVALS

Dussehra

Adventure festival
For more information visit https://www.tourism.rajasthan.gov.in/kota.html
ATTRACTIONS OF KOTA
Maharao Madho Singh Museum:
Housed in an old palace.

A rich collection of Rajput miniature of the Kota school, frescoes, sculptures, arms and other valuable antiques.

It also exhibits items used by the former rulers of Kota.
Government Museum:
Located in the Brijvilas Palace, Kshar bagh near Kishore Sagar Lake.

Rich collection of rare coins, manuscripts and representative selection of Hadoti sculpture are exhibited here.
Kotah Fort:
Large sprawling structure overlooks the Kota barrage and the Chambal River.

Famous for the elegant 'Durbar Hall' adorned with exquisite painting and mirror work.

The doors of the 'Durbar Hall' are of ebony and ivory.
Kishore Sagar – Jag Mandir:
Beautiful lake set in the heart of Kota.

Constructed in 1346, by Prince Dheer Deh of Bundi.

Jag Mandir, noted for its aesthetic beauty.

Built around 1740, by Maharani Brij Kunwar on a small island in the lake.

Kshar Bagh, located nearby is dotted with excellent cenotaphs.
Chambal Garden:
Beautiful landscaped garden set near the Amar Niwas Palace.

A popular picnic spot.

One can also enjoy boating in river Chambal.
Umed Bhawan:
Beautiful palace designed by Sir Swinton Jacob is the residence of the Rajmata.

One half of it has been converted into a heritage hotel.
Haveli of Devtaji:
Haveli of Devta Shridharji is worth visiting for its fine frescoes.

Rooms adorned with beautiful miniature paintings.
Kota Barrage:
A part of the irrigation canal system on the Chambal River.

Beautiful surrounding makes it a perfect place for evening strolls and outings.
Kansua Temple
Sacred Shiva temple enshrines a rare four faced Shivalinga.