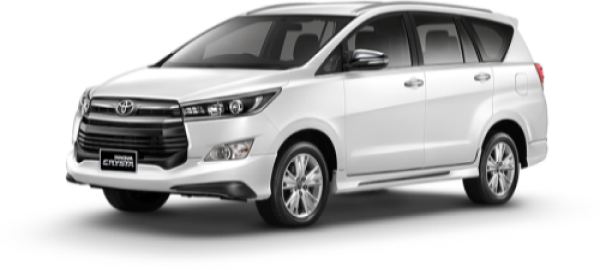 BIKANER
ABOUT BIKANER:
A beacon of rich culture and heritage amidst harsh desert surroundings.

Founded in 1488, by the Rathore Prince, Bika, the son of Rao Jodha of Marwar.

Located directly on the ancient caravan routes, which linked West/ Central Asia.

City studded with forts, palaces.

Mansion was once surrounded by a 7 kms embattled wall with five gateways.

Today, Bikaner is also famous for its delicacies like bhujias, papads and rasgillas.
MODE OF COMMUNICATION:
Airport:

Jodhpur A

irport (JDH)

, Jodhpur, 243 kms away from Bikaner city.

Rail:

Bikaner Railway Station, Bikaner, 1 km away from Bikaner city centre.

Road:

Well connected by road.
SIGHTSEEING AT A GLANCE

FORT & MONUMENTS

Junagarh Fort Lalgarh Palace Havelis Gajner Palace

PILGRIM CENTRE

Bhandeshwar Jain Temple Raj Ratan Bihari & Rasik Siromani Temple Shiv Bari Temple Deshnok Kolyat

MUSEUM & AUDITORIUM

Rajasthan State Archives Ganga Government Museum

WILD LIFE

Gajner Wildlife Sanctuary

OTHERS

Devi Kund Camel Research Farm Katariasar Village
ATTRACTIONS OF BIKANER
Junagarh Fort:

Impregnable fort built by Raja Rai Singh in 1593.

Encircled by a moat and have many palaces, pavilions and temples.

Suraj Pol or 'Sun Gate' is the main entrance to the fort.

Within the ramparts are fine monuments like, Anup Mahal, Ganga Niwas, Rang Mahal, Har Mandir, Chandra Mahal, Durbar Hall, Gaj Mandir and Sheesh Mahal etc.

Fort has an excellent museum.
Lalgarh Palace:

Magnificent red sandstone palace.

Built by Maharaja Ganga Singh, in memory of his father Maharaja Lal Singh.

It has been converted into a luxury hotel.

Sri Sadul Museum is housed in one part of the palace.
Rajasthan State Archives:

Department is internationally acclaimed for its rich collection of administrative records of the Mughal period.

Created during the administration of the princely States of Rajasthan.
Ganga Government Museum:

One of the best museums in the state.

Rich treasure of antiquities from Harappan civilisation, Gupta and Kushan era etc.
Bhandeshwar Jain Temple:

15th century shrine is the oldest existing monument of Bikaner.

It is adorned with rich mirror work, décor, frescoes, and gold leaf paintings.
Raj Ratan Bihari & Rasik Siromani Temple:

19th century palatial shrine within Ratan Bihari Park.

Built by Ratan Singhji and Sardar Singhji.
Havelis:

Bikaner is also known for its ornately carved red sandstone havelis.

Mansions belonging to reputed business houses of the region.
Shiv Bari Temple:

6 kms away from Bikaner city centre.

19th century Shiva temple was built by Maharaja Doongar Singhji.

Fortified with high walls and has beautiful paintings.
Devi Kund:

8 kms away from Bikaner city centre.

It is the crematorium of the royal family.

Graceful white marble Chhatri (cenotaph) of Maharaja Surat Singh is a fine piece of architecture.
Camel Research Farm:

8 kms away from Bikaner city centre.

The farm is only one of its kinds in entire Asia.
FAIRS & FESTIVALS OF BIKANER
The Camel Festival is held in Bikaner(traditional city) in the month of January for two days. Bikaner, which incidentally is called the camel capital of India. The animals are dressed in an embroidered attire. During the festival, folk artists and musicians give performances and sweets made of camel milk are available for the public. Camel processions start from the Junagarh Fort.This festival is a revenue-generator for the tourism board of Rajasthan. In addition to the competitions like camel race, best decorated camels, tug of war and other exciting games, the camels also shows their footwork, dancing and aerobic skills. During the evening, firecrackers lighten up the sky with full glory.
For more Information, kindly visit :- http://www.tourism.rajasthan.gov.in/fairs-and-festivals.html
The Kolayat Fair is held in Bikaner in between the 17th and 22nd November in commemoration of Kapila who is an ancient sage for ten days. Fair has significance in popular culture. It comes with its set of legends and rituals. The Kolayat Fair is alternatively called as Kapil Muni Fair. The fair is conducted on the banks of the Kolayat Lake. There are fifty two ghats that comprise the banks of the Kolayat Lake. For Puja special area is reserved for this in the temple. In the evening, oil lamps are lit and floated on the lake. During this fair, the devotees take a tirthato the different ghats and take a dip in the holy water. Livestock are also sold and the best breeders are felicitated with awards and certificates.
For more Information, kindly visit :- http://www.tourism.rajasthan.gov.in/fairs-and-festivals.html
This fair is held in Bikaner in reverence of Karni Mata for one to two days. This deity is said to be one of the main goddesses of the rulers of Bikaner several centuries ago. The venue of the fair is at the temple of the goddess. Made of stone and marble, this temple is ruggedly built yet oozes divine elegance. Of the fairs and festivals of Rajasthan, this is one fair that is held two times in a year. The first fair is the larger one of the two and is held between March and April. The second fair is held between September and October. People belonging to the Rajput caste bring their children here to get their first haircuts. On this occasion, children along with their parents seek the blessings of Karni Mata. The temple is called the Karni Mata temple. Located at Deshnok, it is open to the public as early as 4 am. Inside the temple is a shrine that houses the idol of the goddess that is only 75 cms. Devotees from different parts of Rajasthan visit the Karni Mata Temple and seek her blessings during this fair. The children usually get their first hair cut on this eve and devotes offer gold or silver upon the fulfilment of their wishes.
ATTRACTIONS AROUND BIKANER
Deshnok:

Small town on the road to Jodhpur, 30 kms from Bikaner city.

Known for the unique shrine of Goddess Karni Mata.

Shrine is famous for the rats, which are venerated over here.
Gajner Palace:

Built by the great Maharaja Ganga Singh of Bikaner on the embankment of a lake.

Hunting and relaxing lodge, the maharaja and the family.

Around the palace is a thick forestation.

Has been converted into the hotel.
Kolyat:

Located 50 kms away from Bikaner city.

Temple complex of Kolyat and a holy place of pilgrimage for Hindus.

Complex has several temples, pavilions and bathing ghats.

Dip in the holy waters of the lake especially on Kartik Poornima (November).
Katariasar Village:

Located on the Jaipur Road, 45 kms away from Bikaner city.

Rich in ethnic rural and cultural life of the village.

Walk on the sand dunes is enjoyable.

Viewing the sun set with a desert landscape is heavenly.
Gajner Wildlife Sanctuary: