PATIALA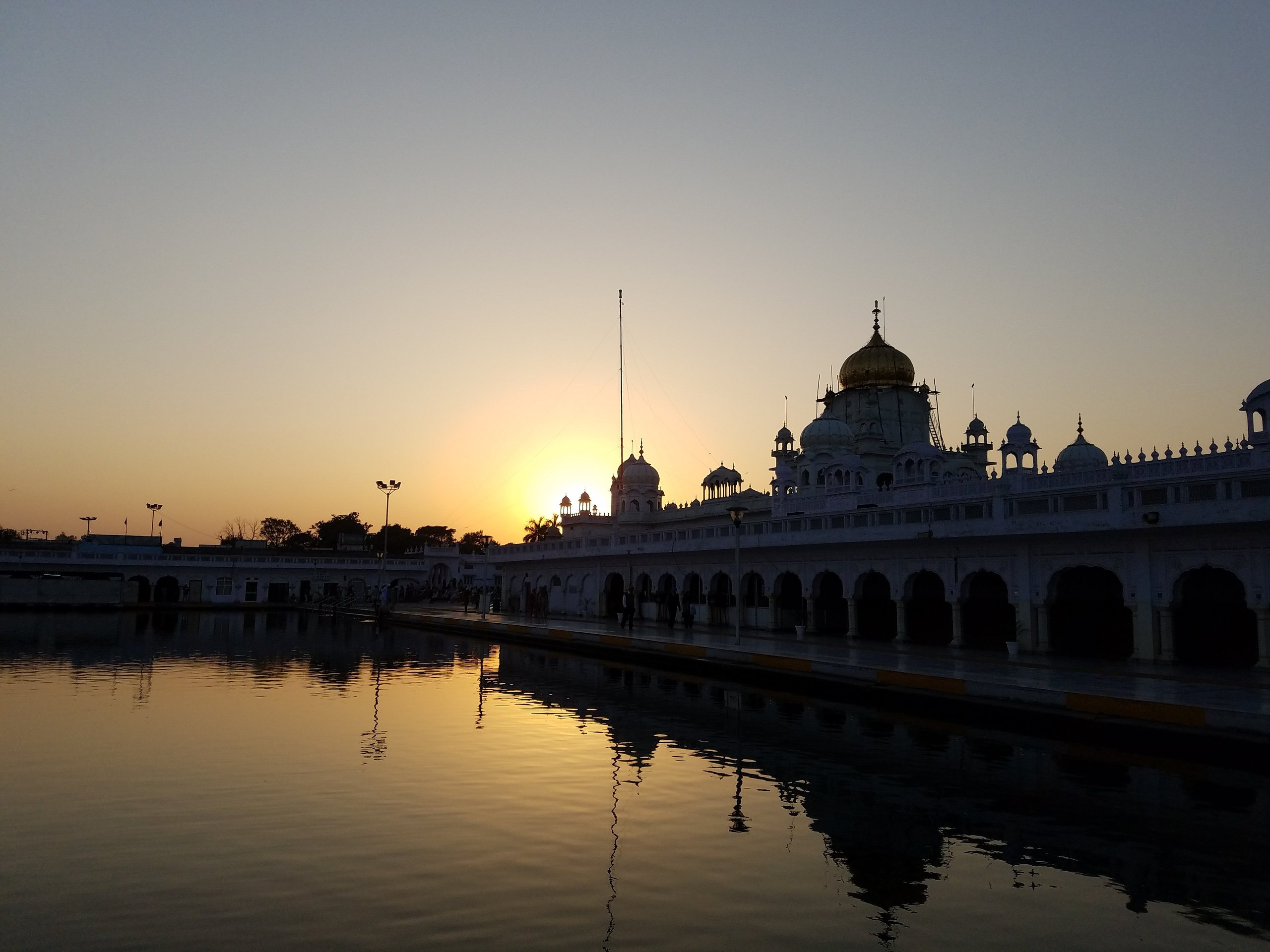 ABOUT PATIALA:
It was founded in 1753, by Maharaja Ala Ssingh and named Patiala, literally the territory (pati) of Ala.

In 1948, it became the capital of a new state, PEPSU (Patiala and East Punjab States Union), created by merging the princely states of East Punjab.

Rulers of Patiala were great patrons of art and crafts, which made the city an important centre of Punjabi language and culture.
MODE OF COMMUNICATION:
Airport: Chandigarh Airport, Chandigarh (IXC), 66 kms away from Patiala town.
Rail: Patiala Railway Station, Patiala, 3.5 kms away from centre of Patiala town.
Road: Well connected by road.
SIGHTSEEING AT A GLANCE:
FORT & MONUMENTS

Qila Mubarak Moti Bagh Palace Sheesh Mahal Bhadurgarh Fort

HOLY CENTRE

Kali Devi Temple Gurudwara Dukh Niwaran Sahib

PARK & GARDEN

Baradari Gardens

FAIRS & FESTIVALS

Craft Mela
Patiala Heritage festival
For more information visit https://patiala.nic.in/tourism/
ATTRACTIONS OF PATIALA
Qila Mubarak:
Fort in the heart of the town was built in 1764, by Maharaja Ala Singh at the site of a kuchi-garhi.

The royal family also resided here and the residential area was known as 'Qila Androon' or the Inner Fort.

Palaces are adorned with fine murals painted by artists from Kangra and Rajasthan.

Durbar Hall, to the right of the entrance was built later and is noted for its beautifully ornament ceiling and fine murals.

It houses a museum displaying a historic collection of weapons.

Bustling bazar around the fort is a treasure – trove for shoppers.

Shopping list comprises of specialities of Patiala – exquisitely embroidered leather shoes (jutties), tasselled silken braid (pirandis) and brightly embroidered phulkari fabrics etc.
Moti Bagh Palace:
Magnificent palace in Indo-Saracenic style was completed in early 20th century and is one of the largest residences in Asia.

It is surrounded by beautiful terraced gardens and water channels.

Main palace now houses the National Institute of Sports and Sports Museum.
Sheesh Mahal:
Charming palace near a small lake was built during the reign of Maharaja Narinder Singh (1845-1862).

Its interiors are beautifully embellished with pieces of glass and mirror (sheesh).

An Art Gallery here displays antique paintings, bronzes, sculptures and portraits of the Maharajas of Patiala.

World's largest collection of medals, decoration and orders of various countries are exhibited here.
Baradari Gardens:
Graceful garden was laid-out in the late 19th century, by Prince Rajinder Singh.

It also has a rock garden and a fern house.
Kali Devi Temple:
Located opposite Baradari garden on the Mall Road.

Painted chamber of the shrine is a protected monument.
Gurudwara Dukh Niwaran Sahib:
Famous Gurudwara marks the site, where Guru Teg Bahadur Ji rested on his way to Delhi to embrace martyrdom.
Bhadurgarh Fort:
6 kms away from Patiala town.

It was originally founded in 1658, by Nawab Saif Khan.

Present structure was built by Maharaja Karam Singh of Patiala in 1837.