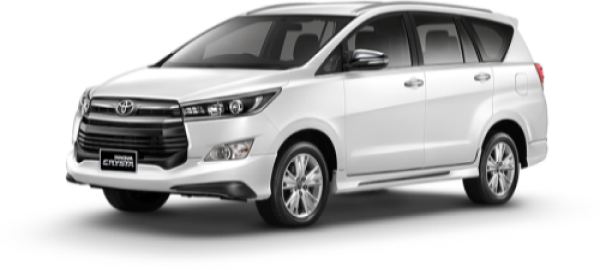 BHUBANESWAR
"The Lord of the Universe" is studded with hundreds of temples.

The "Temple City" or the "Cathedral City" of India.

Tribhubaneswar or 'Lord Lingaraj' is an important Hindu pilgrimage center.

Hundreds of temples dot the landscape of the Old Town, which once boasted of more than 2000 temples.

Ancient capital of the Kalinga Empire is today the modern capital of Orissa.

Bhubaneswar makes an ideal tourist Destination.
Lingaraja Temple:
11th century temple dedicated to Lord Shiva, as Lingaraja is the culmination of Orissa style of temple architecture.

The temple set in a walled compound is noted for its imposing 54 meters high spire, dominating the skyline of the town.

The main sanctum surrounded by about 150 subsidiary shrines has a unique 'Hari Hara Lingam' half Shiva and half Vishnu.

U

nfortunately, they cannot be visited by Non-Hindus.
Raja Rani Temple:
Beautiful 11th century shrine amidst a well laid out garden is graced by erotic carvings.

Finest Orissan temple sculptures.

This is related to the lovely Red-and-Gold sandstone used in its construction, a stone which is known locally as 'Raja Rani'.
Parasuramesvera Temple:
Built around 650 A.D. in classical style is the city's oldest surviving temple.

Sculptural decoration occurs inside stone 'frames' which are vaguely horseshoe-shaped.

Related to the chaitya arches of early Buddhist rock monasteries.

Images of the different deities, illustrate the permeability of divinity in India.
Mukteswar Temple:
10th century shrine regarded as the 'Gem of Orissan architecture' bridges the early.

Later phases of the Kalinga School of architecture.

Mukteswara's own stunningly beautiful gateway was strongly based on this earlier example.
Vaital Temple:
Temple built in 800 A.D. was used mainly for tantric worship, which centered on Shakti worship.

A 'four faced' linga with unusual carvings is set in front of the entrance to the sanctum.

First erotic sculptures known in Orissan art are found here.
Handicrafts Museum:
There is verity collection of Orissan handicrafts.

A rich variety of Orissan handicrafts – stone sculpture, patta paintings, horn toys and silver filigree etc. are displayed here.
Orissa State Museum:
Exhibits a fine collection of sculpture, coins, copper plates, stone inscriptions, armours, rare palm-leaf manuscripts, Bronze Age tools, natural history, geological objects, paintings, anthropological specimens and traditional folk and musical instruments etc.
Cactus Garden:
Near 'Ekamara Kanan' has a large collection of Cactii and is a worth visiting site.
FAIRS AND FESTIVALS:
Shiva Ratri is associated with various traditions and customs.

Devotees observe strict fast on this day and don't consume anything including drop of water and many go on a diet of fruits and milk.

Especially women who observe fast with a great religious feeling.

Married women pray for the wellbeing of their husband while unmarried women pray for a husband like Lord Shiva who is regarded as the ideal husband.

It happens generally month February / March.
Rama Navami:
Birthday of Lord Rama is observed as Ramanavami on the ninth day of the light half of the month of Chaitra (March / April)

Widely celebrated by the performances of Ram Leela (the sport of Rama) based on the famous epic Ramayana.
SHOPPING:
Traditional fabrics especially kat fabrics.

Handcrafted wooden items.

Stone sculptures of Gods and Goddess.
AROUND BHUBANESWAR:
Dhauli:
Historic site is located on the Puri – Konark highway 12 kms from Bhubaneswar city center.

Across Dhauli hill on the banks of river Daya.

3rd century B.C. Ashokan Rock Edicts, on the foot of the hill indicate that the great 'Kalinga War' was fought here.

Bloody war transformed emperor Ashoka, who renounced his blood thirsty campaign and embraced Buddhism.

Buddhist Peace Pagoda (Shanti Stupa) was established on the opposite hill in the early seventies by the Japan Buddha Sangha and Kalinga Nippon Buddha Sangha.
Khandagiri and Udaygiri Caves:
8 kms from Bhubaneswar.

Rock-cut caves at the twin hills of Khandagiri and Udaygiri were the ancient Jain monasteries.

One of the most important Orissan historical monuments.

Caves dating back 2nd century B.C. were carved out by the first known Orissan ruler, Kharavela.

As we approach the site,

Khandagiri, with its 15 caves will be on the left, Udaygiri, with its 18 caves will be on the right.

All of the caves are small, and follow the natural configurations of the 'living rock'.

The spaces are filled with animal, human, divine personages and decorative details, showing at an early stage the love of the Odishan artist for richly elaborated scenes

.
Atri Hot Spring:
42 kms from Bhubaneswar.

Well known for the hot sulphur water spring and the temple of Lord Hatakeswar.

Located in a village called Atri.

The hot spring temperature is around 55 degree Celsius.

Spring water is considered very pious and fulfills people wishes.
Nandan Kanan Zoo:
Beautiful zoo 20 kms from Bhubaneswar city center.

Carved out of the Chandaka forest is perhaps the finest in the country.

Animals are kept in their natural habitat.

A centrally located lake divides the Zoo from the Botanical Gardens.

Migratory birds during winter time.

White tiger safari with ropeway and toy train.

Country's largest lion safari park.
CUTTACK:
30 kms from Bhubaneswar.

Cuttack is said to be founded by Nripati Kesari (920-935).

One of the oldest towns in Orissa.

It lies at the head of the Mahanadi delta and is virtually an island surrounded by the great river its tributary, the Kathajuri.
FAIRS AND FESTIVALS OF CUTTACK:
Durga Puja:
Earliest Durga Puja was reportedly held in the Kazi Baza r area of the city in 1832 by both Odias and Bengalis.

Images of the ten armed goddess are worshipped in the pandals erected specially for the Puja.

After four days ceremony, these images are immersed in the river.

It happens generally month of October / November.
Paradeep:
94 kms from Bhubaneswar.

Paradeep Port is the only Major Port in the State of Orissa.

Fine beach resort.
Ratnagiri, Lalitgiri, and Udayagiri:
Ratnagiri is 70 kms. Lalitgiri is 55 kms and Udayagiri is 60 kms. from Cuttack.

Three hills have ruins of a remarkable Buddhist complex.

Hieun-T'sang, the Chinese pilgrim found it to be the seat of a flourishing Buddhist University called "Puspagiti".

Extensive ruins of brick pagodas, sculptured stone portals.

Esoteric Buddhist images have been excavated from here.