WILLIAMNAGAR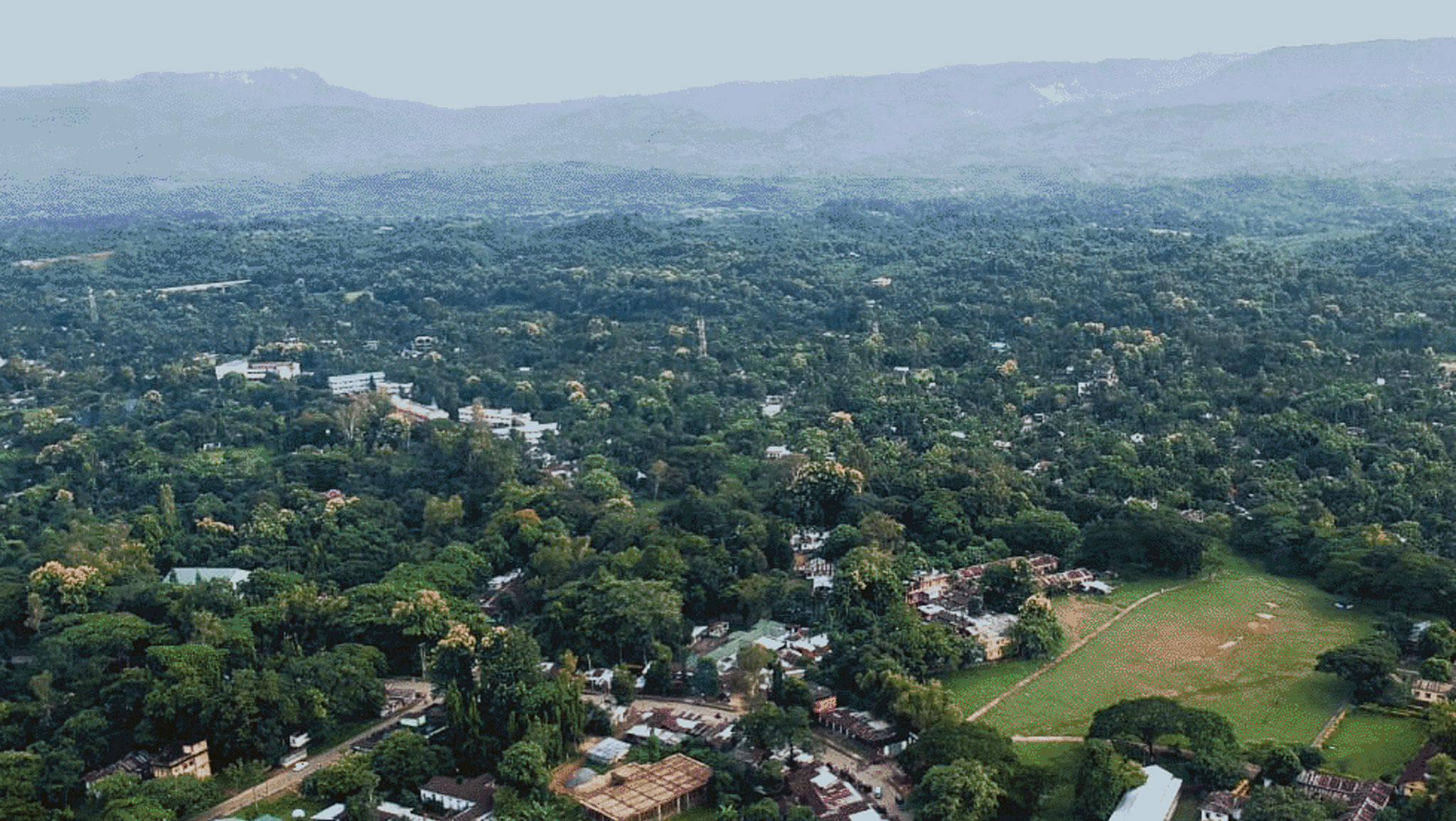 ABOUT WILLIAMNAGAR:
It is situated 600 meters altitude in the north-eastern region of Meghalaya.

The headquarters of East Garo Hills District.

Williamnagar lies on the banks of Simsang River.

Williamnagar named after Captain Williamson first chief minister of Meghalaya.
MODE OF COMMUNICATION:
Airport: Guwahati Airport (GAU) 174 kms from Williamnagar.
Rail: Guwahati Railway Station 195 kms from Williamnagar.
Road: Well connected by road.
SIGHTSEEING AT A GLANCE:
| | |
| --- | --- |
| MAJOR SIGHT SEEING | Sisobibra, Adokgre, Naka-Chikong, Resubelpara, Napak,Simsang River |
| FAIRS & FESTIVALS | |
ATTRACTIONS OF WILLIAMNAGAR
Sisobibra:
12 kms from Williamnagar on the way Tura-Williamnagar.

A beautiful place on the banks of Simsang River.
Adokgre:
Situated on the Assam border 15 kms from Duphdara.

First camp in Garo Hills when the Garos coming.
Naka-Chikong:
3 kms from Adokgre and 15 kms from Duphdara on the Assam border.

Big rock is mythologically believed to be swarming with fishes.

This place popular for worship and picnic.
Resubelpara:
Located 15 kms from Williamnagar.

There is a hot spring.
Napak:
45 kms from Williamnagar.

There is a lake formed by damming.
Simsang River:
Starts from Nokrek peak and runs towards east, passing through Rongrengiri, Williamnagar.

Simsang River is known as Someshwari when it enters Bangladesh at Baghmara.