TURA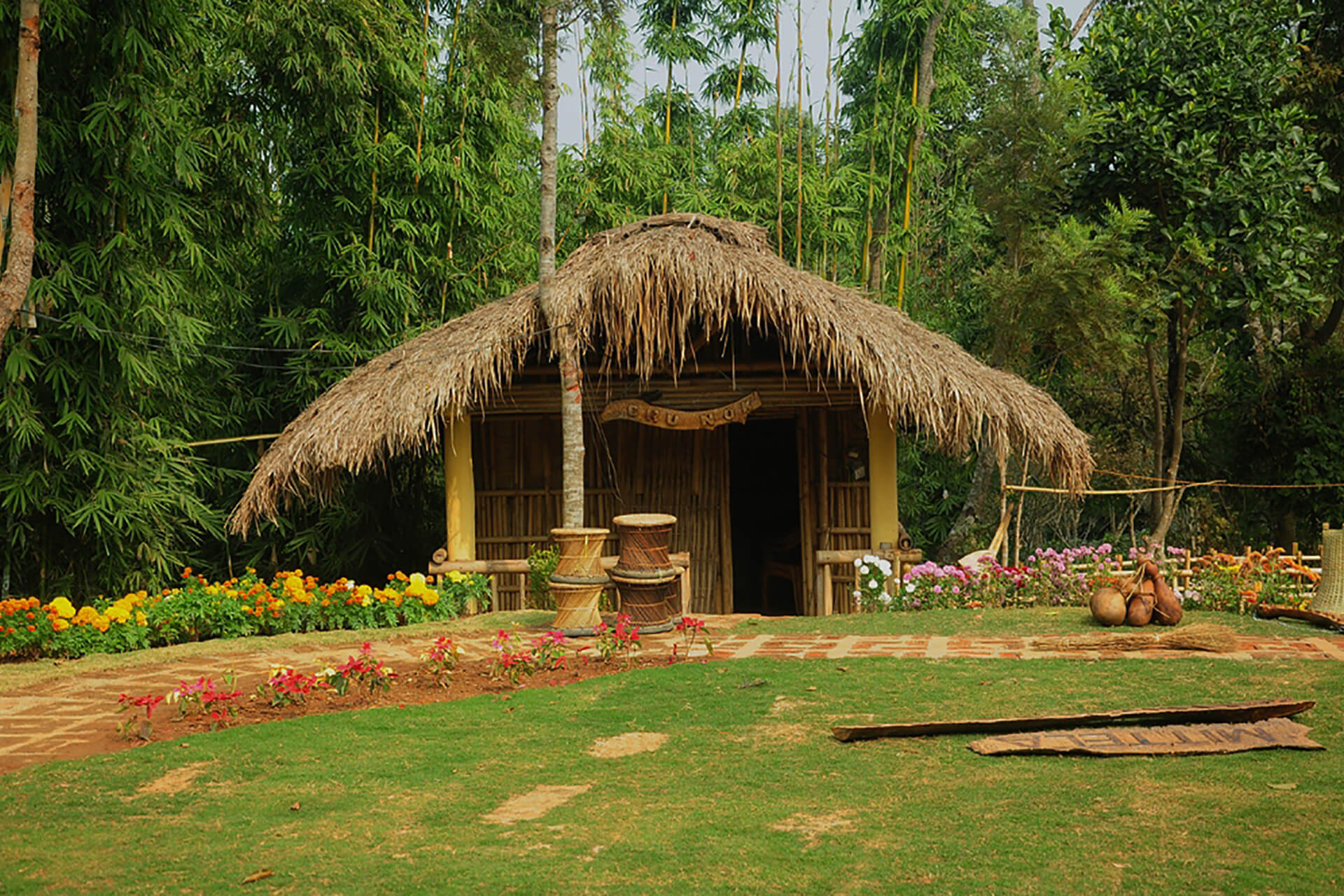 ABOUT TURA:
Tura is the headquarter of West Garo Hills.

Town situated at the foot of Tura peak.

Second significant hill town in Meghalaya after Shillong.

1,400 meters altitude Tura peak offer fine view of the hills.
MODE OF COMMUNICATION:
Airport: Guwahati Airport (GAU) 200 kms from Tura.
Rail: Guwahati Railway Station 220 kms from Tura.
Road: Well connected with NH 40.
SIGHTSEEING AT A GLANCE:
| | |
| --- | --- |
| WILD LIFE | Nokrek National Park |
| OTHERS | Tura Peak, Nokrek Biosphere,Nokrek Biosphere,Pelga Falls, Rongbang Dare,Sasatgre Village, Bhaitbari, Rangapani |
For more information visit https://www.meghalayatourism.in/destinations/tura/
ATTRACTIONS OF TURA
Tura Peak:
Beautiful and majestic peak provide the panoramic view of the Tura town.

Tura was traditionally known as Dura.

A magnificent view of the lower Brahmaputra valley.

Tourist can reach to the peak through trekking.
Nokrek Biosphere:
Just 2 kms from Tura Peak.

Teeming with wild life, Nokrek hill and very rare species of citrus.

First gene sanctuary of the world has been established here.
Nokrek Biosphere:
9 kms from Tura, on the way Tura-Guwahati road.

The confluence of the Ganol and Rongram rivers, ideal for picnic spot.
Pelga Falls:
Located 7 kms from Tura.

Hot spot for anglers and picnickers.

Typical traditional Garo Bamboo Bridge constructed over Ganol River.
Rongbang Dare
On the way to Tura-Williamnagar road.
Sasatgre Village:
Located at Tura-Asanangre-Williamnagar highway.

The village is surrounded dark green orange bushes.
Bhaitbari:
8 kms from Phulbari near Assam border.

Small sleeping hamlet of Bhaitbari came into national focus when ruins of ancient kingdom.
Rangapani:
40 kms from Tura near Assam border.

Moghul Emperor Mir-Jumla tomb is here and maintained the local Muslim association.
Nokrek National Park
45 kms from Tura and highest peak in Garo Hills.

Different species of wild animals including Elephants and Hoolock Gibbons.

Nokrek is the home of Mande Burung (jungle man or ape man).