THOUBAL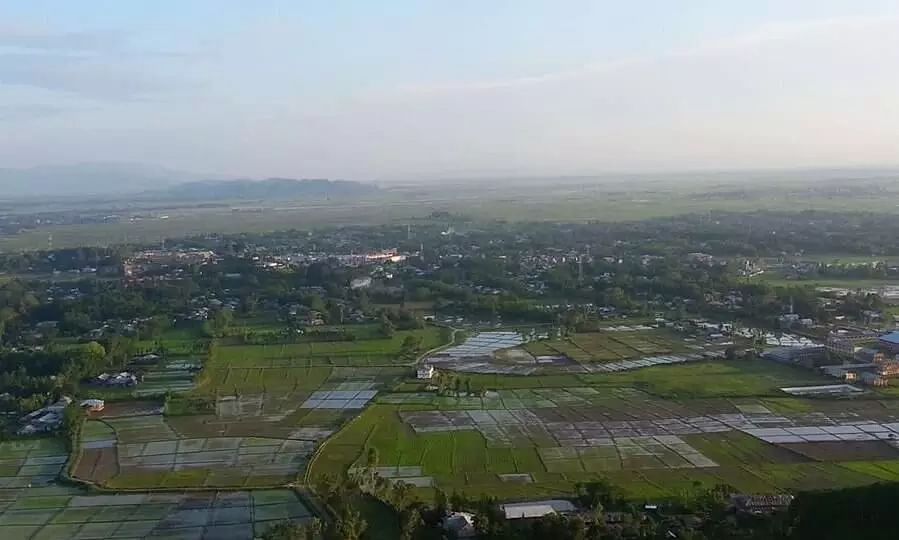 ABOUT THOUBAL:
Half of the Manipur Valley takes the shape of an irregular and triangular with its base facing north.

Manipur Valley which is about 790 meters on the sea level.

Many rivers flow through the district and many lakes dot its surface.
MODE OF COMMUNICATION:
Airport: Imphal Airport (IMF), 26 kms distance from Thoubal.
Rail: Dimapur Railway Station 229 kms and Jiribam Railway Station 235 kms from Thoubal.
Road: Well connected with NH 39.
SIGHTSEEING AT A GLANCE:
MEMORIAL

Khongjom War Memorial

PARK & GARDEN

Uyokching at Kakching

LAKE

Waithou Lake

FAIRS & FESTIVALS

Ratha Yatra

Dol Jatra

Kut

Luita

Eid Ul Fitr

Muharram

Eid-Ul-Zuha
For more information visit https://thoubal.nic.in/
ATTRACTIONS OF THOUBAL
Khongjom War Memorial:
36 kms from Imphal on the Indo-Myanmar road and a major historical place.

Memorial has been constructed on the top of Kheba hill.

23rd April Khongjom day is celebrated every year.
Uyokching at Kakching:
Main attraction for the tourist is eco park theme of Uyok Ching (Garden).
Waithou Lake:
Located on the Indo-Myanmar Road, 16 kms from Imphal.

Natural beauty spread in the front.
Others:
Thongam Mondum Mahadev

Serou