IMPHAL EAST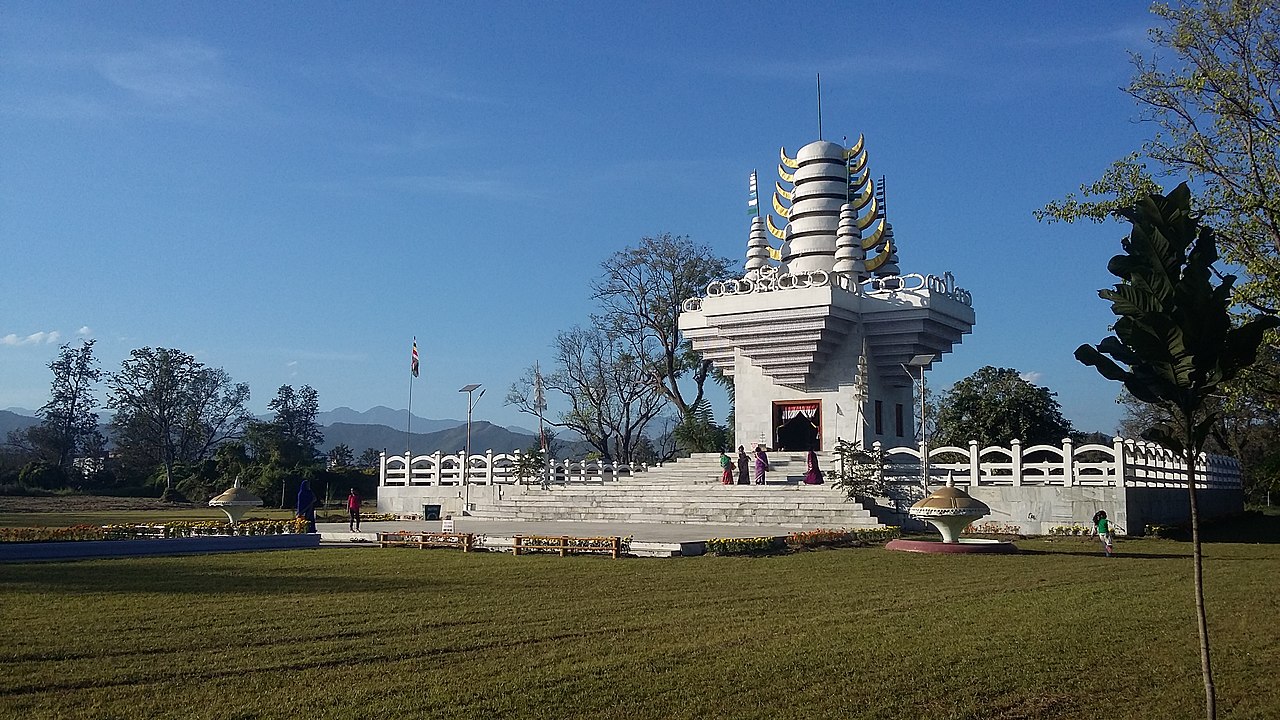 ABOUT IMPHAL EAST:
Between two valleys central valley and giriban valley and 790 meters altitude.

Natural beauty of Poirou Pat rounded with the small hillock is beyond description.

Famous for its scenic beauty, enchanting landscape, salubrious climate and rich cultural heritage.
MODE OF COMMUNICATION:
Airport: Imphal Airport (IMF), 8 kms distance from Imphal East.
Rail: Dimapur Railway Station 215 kms and Jiribam Railway Station 223 kms from Imphal West.
Road: Well connected with NH 39.
SIGHTSEEING AT A GLANCE:
FORT & MONUMENTS

Kangla Palace

HOLY CENTRE

Shree Govindji Temple, Ramji Prabhu Temple, Hanuman Thakur Temple

MUSEUM & AUDITORIUM

Mutua Museum

LAKE

Kaina

OTHERS

Second World War Cemetery, Khuman Lampak Sport Complex, MMTA (Manipur Mountaineering and Trekking Association) at Minuthong, Indian Army War Cemetery,

MAASI (Manipur Adventure and Allied Sports Institute) at Keirao,

Jiribam
For more information visit https://imphaleast.nic.in/
ATTRACTIONS OF IMPHAL EAST
Shree Govindji Temple:
Sacred shrine near the Royal Palace is dedicated to Lord Krishna, as Govindji.

It has twin golden domes, a paved courtyard and a great assembly hall.

Presiding deity is flanked by the shrine of Krishna, Balaram and Jagannath.

Early hours Prayer (Aarti) is a must for devoted followers.

Spell binding Ras Leela dance performances are held at the shrine on special occasions.
Ramji Prabhu Temple:
Ramji Prabhu is an old temple, existing since the time of Garib Niwaj.

Image of Rama with Sita, Lakshman, Bharat and Shatrughan were installed in the temples in 1737.

On the Kwak Jatra festivals, the idols of Ram, Lakshman and Hanuman were taken out.
Hanuman Thakur Temple:
Stands on the banks of the Imphal River among the groves, Mahabali forest.

Built during the period of Garib Niwaj.

Enshrines a beautiful idol of Lord Hanuman.
Kangla Palace:
Situated right near the bank of the Imphal River.

Kangla means 'dry land' in old Meetei.

Most important sites of historical and archaeological value in the region.
Second World War Cemetery:
Cemeteries commemorate the British and Indian soldiers who laid their lives during the World War II.
Khuman Lampak Sport Complex:
A multi-use stadium in Imphal.

Used mostly for football and athletics.

Stadium lies inside the Khuman Lampak Sports Complex.

Various facilities like the Indoor Stadium, Outdoor stadium, Swimming Pool etc.
MMTA (Manipur Mountaineering and Trekking Association) at Minuthong:
44 kms from Imphal.

Manipur Mountaineering Institute with 500 acres premises at Minuthong.

Infrastructure for adventure sports like Mountaineering Trekking, Everest Base Camp Trekking Expedition, Rafting, Waterman Ship, Para sailing, Para-Gliding, Mountain Biking and Rock Climbing.
Kaina:
29 kms from Imphal on the Indo-Myanmar border near Vaithou Lake.

A legendary hill top temple.

Performances of Manipuri dance are worth watching over here.

The village is also famous for pineapples.
Mutua Museum:
26 kms from Imphal at Andro village.

Such a collection rare coins, rare manuscripts of the state, paintings, basketries, bell metals, jewelries, wood carving etc.
Others:
Indian Army War Cemetery

MAASI (Manipur Adventure and Allied Sports Institute) at Keirao

Jiribam