BISHNUPUR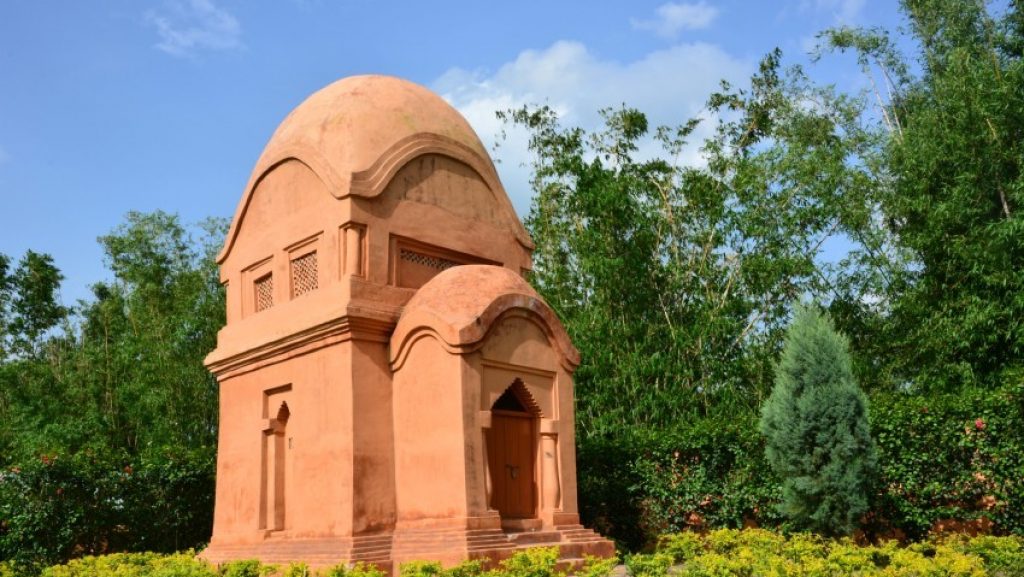 ABOUT BISHNUPUR:
Picturesque town on the Tiddim Road.

Its name from an ancient Vishnu Temple located in the town.

It was once the capital of the kingdom of Manipur.

One of the sites of the World War II where fierce fighting's took place.
MODE OF COMMUNICATION:
Airport: Imphal Airport (IMF), 22 kms distance from Bishnupur.
Rail: Dimapur Railway Station 238 kms from Bishnupur.
Road: Well connected with NH 39.
SIGHTSEEING AT A GLANCE:
| | |
| --- | --- |
| HOLY CENTRE | Vishnu Temple Moirang |
| PARK & ISLANDS | Sendra Island Phubala Keibul Lamjao National Park Loukoipat |
| MONUMENTS | Red Hill (India Peace Memorial |
| LAKE | Loktak Lake |
| FAIRS & FESTIVALS | Manipur Sangai Festival |
For more information visit https://bishnupur.nic.in/
ATTRACTIONS OF BISHNUPUR
Vishnu Temple:
It situated in Bishnupur town.

Vishnu temple built in 1467, during the reign of King Kiyamba.

Very thin bricks have been used in the construction of the shrine, which is said to be influenced by the Chinese.
Sendra Island:
Sendra Island in the heart of the Loktak Lake has a tourist home.

Affords a fine view of the lake.
Phubala:
A beautiful view of the Loktak Lake.

These islands can be reached through boat.

Many water sports facilities are available.
Loktak Lake:
Lovely fresh water lake, 45 kms from Imphal.

Biggest and one of the most enchanting lakes of the North-East.

It is virtually an inland sea and covers an area of about 312 sq. kms.

During the monsoons and even during the driest period it extends upto 104 sq. kms.

Lake has shallow bowl shaped islands of floating weeds called as 'Phumdi' where fishermen live and use nets to farm fish and water chestnuts.

Paradise of nature lovers and wildlife enthusiasts has a rich variety of flora and fauna.
Keibul Lamjao National Park:
The world's only floating National Park.

It is the natural habitat of the rare Sangai, the dancing deer.

Best season to visit the park is December – May.
Red Hill (India Peace Memorial):
A hillock on Tiddim Road, 17 Kms from Imphal.

Japanese war veterans constructed a monument at the foot of this hill.

It was significantly named "India Peace Memorial"
Loukoipat:
Loukoipat is an ecological park with natural beauty of Manipur.

Lake surrounding is lush greenery with rich flora.

Boating facility is available in the lake.
Moirang:
Early Meitei cultural centre on the western fringe of Loktak Lake.

An ancient temple of the forest god, Thangjing.

The Lai Haraoba ritual dance festival is held here in May in honour of the deity.

There is an INA Memorial and Museum.