PUNE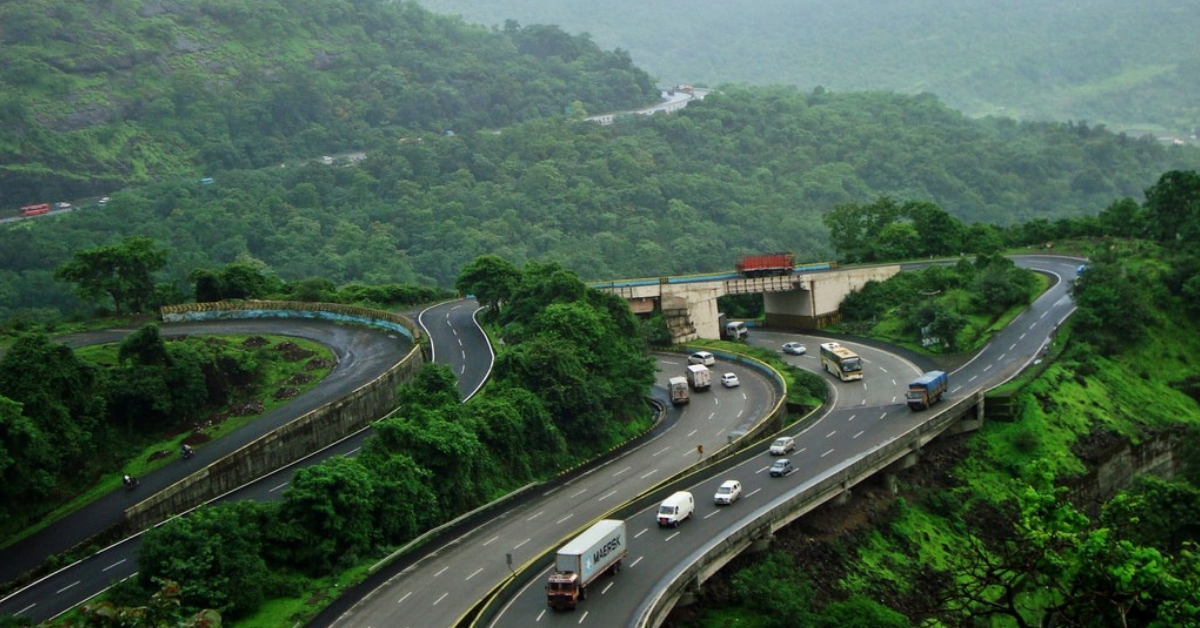 ABOUT PUNE:
Picturesque Pune, the 'Queen of the Deccan' nestles in the scenic Sahayadri ranges, on the edge of the Deccan plains.

This 'Cultural Capital of Maharashtra' was once the glorious capital of the Maratha Empire and the centre of the Maratha awakening.

It booms with all corollaries of modernisation and also retains the rich cultural heritage.

According to the Pune Gazetteer, the word Pune is derived from 'Punya' or a holy place, as the city stands on the sacred a confluence (sangama) of two rivers.

Pune became the base of Chhatrapati Shivaji, the great Maratha emperor, whose exploits against the Bijapur army and Mughal king Aurangzeb are legendary.

The Maratha emperors were followed by the Peshwas.

In 1818, the British captured the city after the battle of Koregaon.

The city also played an important role in the freedom struggle and was the nerve centre of national politics during the lifetime of Lokmanya Tilak.

Pune is also known as the 'Oxford of India' for its world renowned educational and research institutions.
MODE OF COMMUNICATION:
Airport: Pune Airport (PNQ), Pune, 12 kms away from Pune city centre.
Rail: Pune Railway Station, Pune, 2.5 kms away from Pune city centre.
Road: Well connected by road.
SIGHTSEEING AT A GLANCE:
FORT & MONUMENTS

Aga Khan Palace - Kasturba Gandhi Memorial

Bhandarkar Oriental Research Institute

Shanwarwada Palace

Shindyanchi Chhatri

Vishrambaug Wada

Ahmadnagar

Pratapgad

Purandar

Raigad

Shivneri

Sinhagad (Lion Fort)

HOLY CENTRE

SCENIC SITES

Parvati Hill & Temple

Lonavala

Khandala

Mahabaleshwar

Panchgani

Raigad

PARK & GARDENS

MUSEUM & AUDITORIUM

Bhandarkar Oriental Research Institute

Mahatma Phule Museum

Parvati Hill & Temple

Raja Dinkar Kelkar Museum

Tilak Smarak (Mandir)

Tribal Museum

LAKE

HISTORIC SITES

CAVES

FAIRS & FESTIVALS

Diwali

Janmashtami

Navaratri

Dashahara

Holi

Rakshabandhan

Christmas

Id
For more information visit https://pune.gov.in/
ATTRACTIONS OF PUNE
Aga Khan Palace - Kasturba Gandhi Memorial:
It was built in 1908, by Imam Sultan Muhammad Shah Aga Khan III, the spiritual head of the Ismailia Khoj community.

Mahatama Gandhi, his wife Kasturba Gandhi and his private secretary Mahadeobhai Desai were imprisoned here during the Quit India Movement in 1942.

Mahadeobhai Desai died on 15th August 1942 and Kasturba Gandhi died on 22nd February 1944.

Their bodies were cremated here and later two marble Samadhi's were built in their memory.

Khadi or cotton handloom garments and textiles can be purchase from here.
Bhandarkar Oriental Research Institute:
It is housed in a beautiful oriental style building.

It has over 20,000 manuscripts from the collection of Bolhar, Kielhorn and Bhandarkar.
Bund Gardens or Mahatama Gandhi Udyan:
The well laid out gardens on the right bank of the Mula-Mutha Rivers is a popular evening spot.

It has boating facilities and has a well-designed jogging track.
Kesari Wada:
Famous Kesari newspaper was started here by Lokmanya Bal Gangadhar Tilak, who advocated 'Self Rule'.

The Ganapati festival was started in the courtyard of the Wada by Tilak.
Khunya Murlidhar Temple:
This temple of Lord Krishna (Murlidhar) at Sadashiv Peth was built in 1797, by Sadashiv Raghunath or Dada Gadre, a famous merchant.
Mahatma Phule Museum:
This unique museum at Ghole Road, Shivaji Nagar was established in 1890.

It showcases industrial, agricultural and handicraft articles.

There are also specimens of the body structures of different animal species.
Parvati Hill & Temple:
Parvati hill located in the south-east corner of Pune has the historic temple of Goddess Parvati and Lord Shiva (Devadevesvara).

It can be reached through a flight of 108 steeply rising steps.

The Parvati museum here displays portraits of Peshwas, old manuscripts, weapons and coins.

The hill affords a panoramic view of the Pune city.
Pataleshwara Caves:
8th century rock-cut cave temples at Sivajinagar on the Jungli Maharaj Road.

It is dedicated to Lord Pataleshwara (Shiva), the God of the nether world.

Exquisitely carved caves have a shrine of Shiva in the centre, with a huge lingam and the Nandi bull in front under a circular canopy.

There is a small museum near the caves.

A grain of rice exhibited here is engraved with about 5,000 characters and finds place in the Guinness Book of World Records.
Peshwe Udyan (Zoo):
It located near Saras Baug and has a rich variety of wild animals.

Other attractions are a toy-train ride, an elephant ride and boating.
Raja Dinkar Kelkar Museum:
It lies at Shukarwar Peth on the Bajirao Road and is one of the major attractions of Pune.

The museum is housed in a quaint Rajasthani-style building with façade of red stone and its galleries bear the stamp of the Maratha period.

It exhibits historical and everyday artefacts collected over a period of 60 years by Shri Dinkar Ganghadhar Kelkar from all over the country.
Shanwarwada Palace:
This bastion of Peshwa power is an icon of Pune and its rich culture.

It was built in 1736 and became the seat of political power under Bajirao-I.

Within the massive walls of the wada (fort) is the magnificent palace of Peshwas, which was destroyed by a major fire in 1827.

There are well laid out gardens with impressive fountains.

A fine statue of Bajirao Peshwa-I in front of the wada is quite impressive.

A light and sound show is held here in the evening at 1915 hrs.to 2010 hrs.in Marathi and 2015 hrs. to 2110 hrs.in English.
Shindyanchi Chhatri:
The imposing structure at Wanawadi was built in the memory of great Maratha nobleman Mahadji Shinde, the commander of the Maratha army from 1760-80 under the Peshwas.
Tilak Smarak (Mandir):
It commemorates Bal Gangadhar Tilak, the great freedom fighter and social reformer.

A small museum on the ground floor is dedicated to Tilak.
Tribal Museum:
This unique museum near the Don Bosco Bridge provides an interesting insight into the life of tribal communities of Maharashtra.
Vishrambaug Wada:
The three-storied mansion of the Peshwas in the heart of the city is an icon of Pune's rich culture and heritage.

Kirti Mandir museum here showcases the glorious history of Pune.
ATTRACTIONS AROUND PUNE
Ahmadnagar:
120 kms away from Pune city.

It was founded by Ahmed Nizam Shah and has a 400 years old fort, which witnessed many battles.

Later on, freedom-fighters were imprisoned here.

Other attractions are Chandbibi Mahal or Salabatjang's Tomb and Farah Bagh.
Alandi:
Pilgrim centre on the banks of river Indrayani, 21 kms away from Pune city.

It is famous for the sacred Samadhi of the Saint Dnyaneshwar, who wrote Dnyaneshwari, a Marathi commentary on the Bhagawad Gita.

Two fairs are held here annually – one on Ashadhi Ekadashi and the other on Kartik Ekadashi.

Other attraction is the temple of Vithoba – Rakhumai.
Bhatghar Dam:
40 kms away from Pune city.

The dam on the river Velvandi is one of the highest dams in India.

It is also a good holiday resort and picnic spot.
Bhimashanker:
95 kms away from Pune city.

Beautiful Shiva temple here was built by Nana Phadnis, an eminent statesman.

It enshrines one of the 5 jyotirlingas of Maharashtra.

A large fair is held on Shivratri.

The town is also noted for its scenic beauty and bracing climate.

Other places worth visiting are – Bombay Point, Gupta Bhimashanker(the originating point of Bhima River), Hanuman tank and Nagphani point etc.
Jejuri:
50 kms away from Pune city.

Pilgrim centre is famous for the temple of Lord Khandoba, the family deity of many Maharashtrians.

A large fair is held here during the month of Magashirsha.
Karla:
66 kms away from Pune city.

Famous Buddhist rock cut cave shrines in the Western Ghats have a large collection of Chaitya halls adorned with intricate carvings.

The caves were excavated between 2nd century B.C. and 7th century A.D. and are considered to be as beautiful as the world famous Ajanta-Ellora.

A 45 metres long Chaitya hall here is considered to be the most perfect of its kind.

An inscription at the entrance attributes its excavation to Bhutapal of Vaijayanti.

The caves with Viharas were excavated from the Buddhist monks, who used to gather here during the monsoons.

While at Karla, the Bhaja and Bedsa caves are worth a detour.

The Bhaja Caves set in a lush valley are as old as the Karla caves and its Cave No. 12, a large Chaitya hall resembles to the one at Karla.

Another cave has a magnificent stilted vault.

The last cave is a treasure house of rich carvings.

To the south of the main cave is an amazing group of 14 Stupas.

The Bedsa Caves are another set of excellent rock cut caves.

One of them has a fine Chaitya hall with ribbed roof, supported by 26 octagonal pillars.

18th century Lohagad and Visapur forts are located just 6 kms from Karla.

Another attraction nearby are the hill resorts of Lonavala (10 kms) and Khandala (14 kms) from Karla.
Lonavala:
Beautiful hill resort on the Mumbai – Pune road lies 66 kms from Pune and 104 kms from Mumbai.

Must visit sites are – the Lonavala Lake, Bushi Dam, Tiger's Leap, Barometer Hill, Valvan dam, Tungarli Lake etc.

Lonavala is also famous for its chikki, a local sweet.
Khandala:
The charming hill resort 5 kms from Lonavala.

Famous points here are – Rajmachi Point and the Duke's Nose, named after the Duke of Wellington, for its uncanny resemblance to his nose.

The Kune Point, located midway between Khandala and Lonavala affords picturesque views of the surroundings.

It is a convenient base for visiting Karla, Bhaja and Bedsa caves.
Mahabaleshwar:
120 kms away from Pune city.

The 'Queen of the Ghats' is one of the best known and the highest hill resort of Western India.

It was developed by Sir Johan Malcolm in 1828.

Beautiful hill station teems with orchids, lilies and luscious strawberries and has three silvery falls and Lingmala Falls.

Excellent view point, Babington Point, Kate Point, Elphinstone Point, Bombay Point and Arthur's Seat provide great views of the Krishna and Koyna valleys.

The old village of Mahabaleshwar is held sacred by the Hindus and is known for the Panchganga temple, said to contain five streams including the River Krishna.
Panchgani:
98 kms away from Pune city.

Small and attractive hill resort is situated along a ridge atop the Parasni Ghat.

Picturesque resort overlooks the scenic Krishna valley and is endowed with rich floral wealth.

There are also a number of excellent educational institutions.
Pratapgad:
137 kms away from Pune city.

An impressive fort here was built by Shivaji, to command the route from the Deccan.

Afzal Buruz tower in the fort marks the spot where the Mughal general Afzal Khanwas killed by Shivaji.

There is a famous Bhavani temple in the fort.

An equestrian statue of Shivaji has been erected in the fort.
Purandar:
38 kms away from Pune city.

Purandar was the capital of Marathas for a brief period and has a magnificent fort of Chhatrapati Shivaji, set atop a hill.

It is also the location of National Cadet Corps (NCC) Academy.
Raigad:
126 kms away from Pune city.

Hilltop fortress here was almost impregnable capital of Shivaji for over 15 years.

Shivaji was crowned and also died here.

Within the fort is the Samadhi of Shivaji and the remains of his palace.

There is also a large lake amidst scenic surroundings.
Satara:
106 kms away from Pune city.

This capital of the Marathas witnessed the most glorious chapter of Maratha history during 1707 to 1749, under Chhatrapati Shahu Maharaj.

The palace, fort and museums here display the relics of the golden era.
Shree Kshetra Mahuli:
112 kms away from Pune city.

Pilgrim centre is near the confluence of the river Krishna and river Venna is known for the temples of Yavateshwar, Mangalai Devi and other Hindu deities.
Shivneri:
93 kms away from Pune city.

Chhatrapati Shivaji was born here at the seven-tiered fort atop a hillock.

On the sides of the hill are about 50 Buddhist caves.
Sinhagad (Lion Fort):
24 kms away from Pune city.

It was one of the most impregnable forts of Western India.

Shivaji captured it in 1670, but lost his ablest commander Tanaji Malusare over here.

The fort is built at the edge of a sheer precipice, which was scaled by Shivaji's men with the help of iguanas and ropes.
Tuljapur:
280 kms away from Pune city.

Famous pilgrim centre is associated with goddess Bhavani (Durga), the family deity of Chhatrapati Shivaji and the Marathas.
Wai:
74 kms away from Pune city.

One of the most important pilgrim and cultural centres of Maharashtra is set on the banks of river Krishna and is famous for the Maha Ganpati temple.

There are many other old temples on the banks of Krishna.

The famous Sanskrit Pradnya Path Shala and the headquarters for Vishvakosh Publication are located here.

Some attractions around Wai are the Buddhist caves of Lonara (7 kms) a dam across the Krishna River at Dhom dam (9 kms).
The Asht Vinayaka Darshan Yatra:
The Asht Vinayaka sites are as follows (all distance approx. from Pune).

Shree Chintamani Shrine, Theur (25 kms).

Shree Moreshwar, Morgaon (65 kms).

Shree Siddhivinayak, Siddhatek (99 kms).

Shree Mahaganpati, Ranjangaon (53 kms).

Shree Vighneshwar, Ojhar (75 kms).

Shree Girijatmak, Lenyadri (90 kms).

Shree Varadavinayak, Madh (75 kms).

Shree Ballaleshwar, Pali (80 kms).

These sacred eight places around Pune are known for swayambhu or naturally – formed idols of Lord Ganesha.

Special buses ply between Pune and Ashta Vinayaka Shrines.