AURANGABAD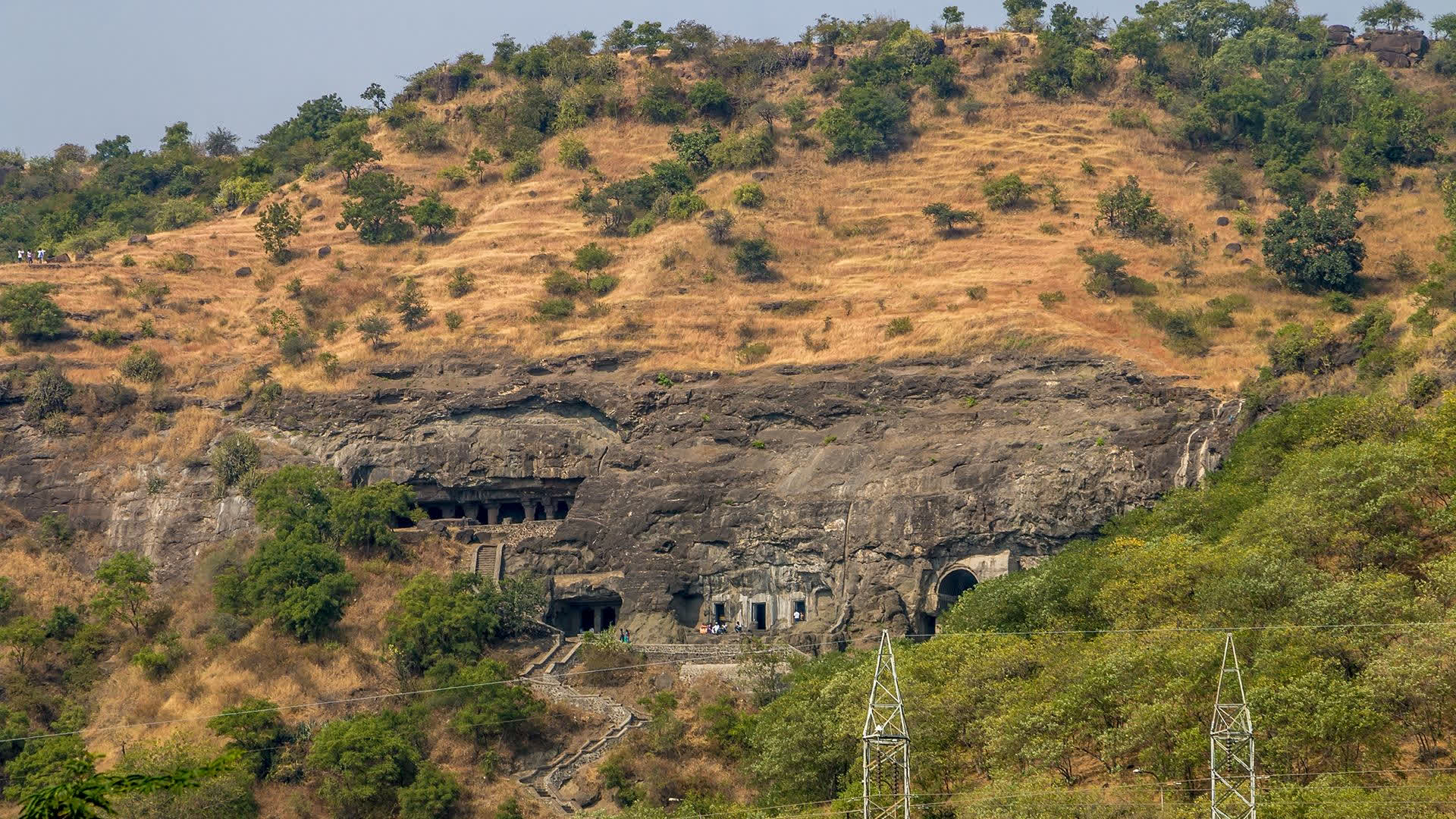 ABOUT AURANGABAD:
Historic city was founded in 1610, on the site of Khirki village by Malik Ambar, the Prime Minister of Murtaza Nizam Shah II.

In 1653, Aurangzeb became the viceroy of Deccan, he made the city has capital and named it as Aurangabad.

Town is associated with the rulers of Delhi and the Deccan and its surroundings are dotted with a number of Muslim monuments and Buddhist caves.

Aurangabad is also famous for its Himroo Shawls, Bidriware and Aurangabad Silk.

It is a convenient base for visiting the world famous Ajanta and Ellora caves as well as Daulatabad.
MODE OF COMMUNICATION:
Airport: Aurangabad Airport, Aurangabad (IXU), 6 kms away from Aurangabad city centre.
Rail: Aurangabad Railway Station, Aurangabad, 4 kms away from Aurangabad city centre.
Road: Well connected by road.
SIGHTSEEING AT A GLANCE:
FORT & MONUMENTS

Bibi-Ka-Maqbara Sunehari Mahal or Golden Palace Daulatabad

CAVES

Aurangabad Caves Ajanta Ellora Pitalkhora Caves

HOLY CENTRE

Panchakki Ghrishneshwar Khuldabad Paithan Shani Shingnapur

FAIRS & FESTIVALS

Ajanta and Ellora Festival

Aurangabad Festival

Buddha Jayanti

Dussehra

Ganesh Chaturthi

Khultabad Urs

Mahashivratri

Paithan Fair

Shivaji Jayanti
For more information visit https://aurangabad.gov.in/
ATTRACTIONS OF AURANGABAD
Bibi-Ka-Maqbara:
This mausoleum of Aurangzeb's wife is a striking replica of the famous Taj Mahal.

It was built in 1679, by Aurangzeb's son, as a tribute to his mother Begum Rabia Durani.
Aurangabad Caves:
The caves on the outskirts of the town belong to the Buddhist era and were excavated between 3rd and 11th century and reflect tantric influences in their iconography and architectural designs.

Cave number 3 and 7 are the most interesting among the group.
Panchakki:
17th century water-mill was used to grind grain for the pilgrims.

It receives a perennial water supply through earthen pipes, which are connected to water springs located in the nearby mountains.

Mortal remains of a sufi saint and spiritual guide of Aurangzeb were buried here in 1624.
Sunehari Mahal or Golden Palace:
It is thought to be built by Malik Kafur.
ATTRACTIONS AROUND AURANGABAD
Ajanta:
107 kms away from Aurangabad city.

Ajanta is world renowned for the rock-cut Buddhist caves, dating from 2nd century BC to 5th century AD.

There are about 30 caves nestling in a panoramic gorge amidst Sahyadri ranges in the form of a gigantic horseshoe.

This treasure house of art and architecture was discovered in 1819, by a group of British officers.

Today, Ajanta has been designed as a 'World Heritage Site' by UNESCO.

Caves were once the retreat of Buddhist monastic orders and comprises of Chaitya halls or shrines dedicated to Lord Buddha and Viharas or monasteries, used by monks for meditation and the study of Buddhist teachings.

Frescoes in 5 caves and some of the sculptures are considered to be among the greatest achievements of Indian artists.

Nearest convenient railhead for Ajanta is at Jalgaon (58 kms).
Daulatabad:
13 kms away from Aurangabad city.

Huge hilltop fort here has been described as 'the most impregnable fort ever constructed'.

It was earlier known as Devgiri and is said to be constructed by the Yadava Kings in 1338.

There are several historical antiquities within the fort.
Ellora:
30 kms away from Aurangabad city.

Rock-cut cave temples of Ellora nestles amidst the Chandragiri hills and have been designed as World Heritage Site by UNESCO.

In all there are 34 cave temples, 12 Mahayana Buddhist caves (600 – 875 A.D.), 5 caves of Jain faith (800 – 1000 A.D.) and 22 caves dedicated to Lord Shiva, which were recently discovered.

The caves were excavated between 5th and 11th century and are adorned with splendid sculptures.

The Kailasa temple (cave 16) has been hewn out of a single rock and is considered to be the most gigantic monolithic rock cut temple in the world.
Ghrishneshwar:
Sacred site is just half kilometre from Ellora.

Enshrines one of the 12 Jyotirlingas of Lord Shiva.
Khuldabad:
3 kms away from Aurangabad city centre.

It is the Karbala town or holy shrine of Deccan Muslims.

Mughal emperor Aurangzeb was buried here.
Paithan:
56 kms away from Aurangabad city.

Pilgrim site on the banks of river Godavari is the birthplace of the Marathi poet-saint, Eknath.

Several temples dot this pilgrim centre.

Dnyaneshwar Udyan located nearby is laid out on the lines of Mysore's Vrindavan Gardens and is perhaps the largest garden of Maharashtra.

Town is also famous for zari work sarees, known as Paithanis.
Pitalkhora Caves:
78 kms away from Aurangabad city.

13 rock-cut caves at Satmala ranges were excavated between 2nd century B.C. and 5th century A.D. and are said to be the oldest cave temples in India.
Shani Shingnapur:
A unique sacred town that lies 3 kms off the highway between Ahmadnagar and Aurangabad.

Presiding deity of the Shani temple here is said to be 'jagrut'.

No one uses locks in the town, as it is believed that anyone who steals will become blind.

In fact, the houses here have no doors and windows, not even in the rooms inside the house.