PACHMARHI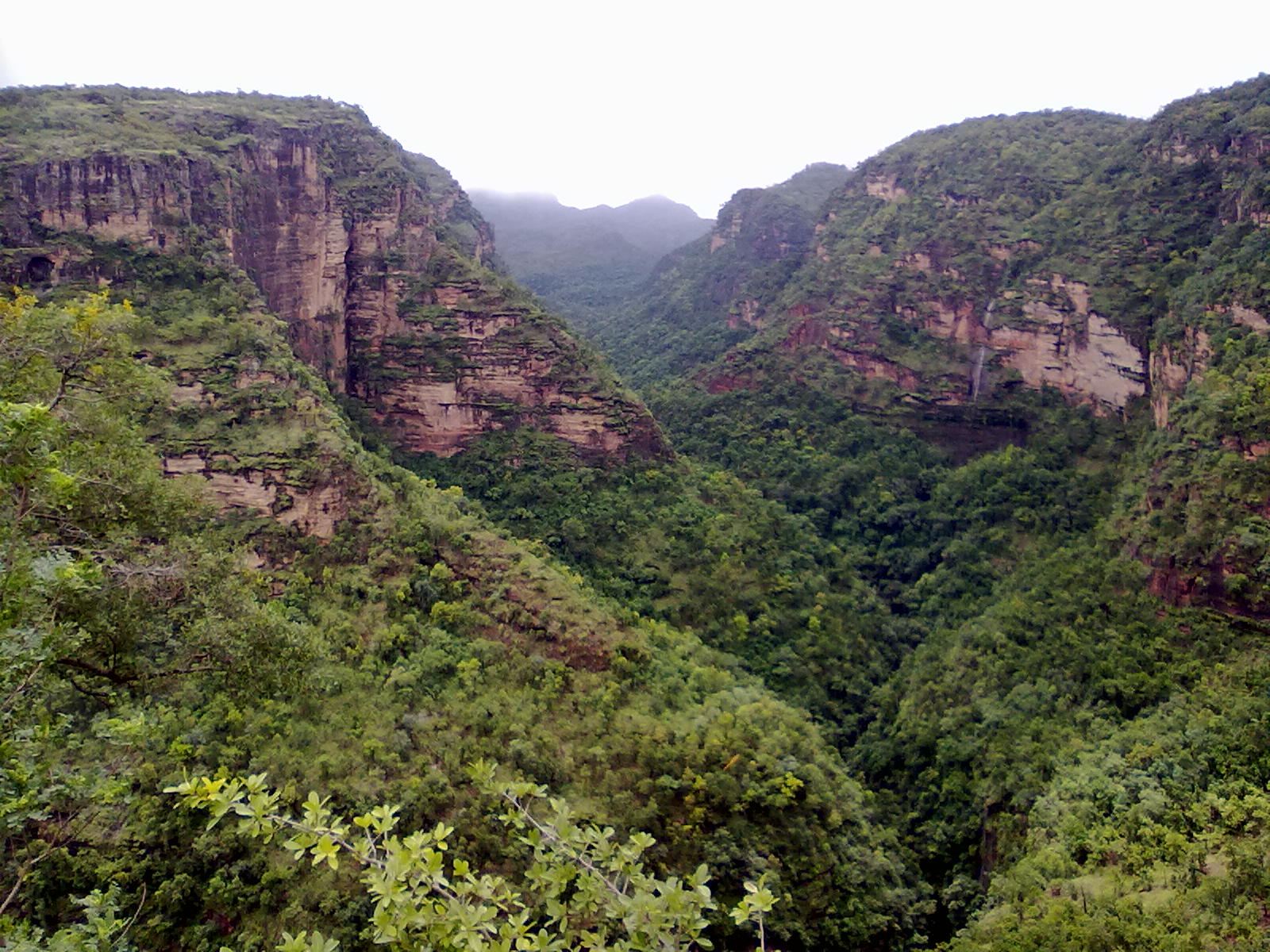 ABOUT PACHMARHI:
Picturesque Pachmarhi, the peaceful hill resort amidst Satpura ranges is noted for its natural beauty and salubrious climate.

Ancient rock cut caves, where the five Pandava brothers, the heroes of Mahabharta are said to have taken refuge.

Lovely hill station was discovered and developed by Cap. Forsyth, in 1857.

Pachmarhi offers, park like woods and glades for quiet walks, shady bridle paths that ribbon through the wooded landscape.

Breathtaking views at the edge of the plateau, a profusion of streams and waterfalls that collect into cool pools for bathing, the challenge of rugged hills for rock climbing.

Another special attraction is the splendour of the red sandstone is the splendour of the red sandstone scarp that reflects fantastic shades of move and violet at dusk.

Tranquil hill station also provides comfortable inexpensive accommodation and facilities that include a golf course, a recreation centre with a skating rink and school of Oriental music.
MODE OF COMMUNICATION:
Airport: Raja Bhoj Airport, Bhopal (BHO), 210 kms away from Pachmarhi town.
Rail: Pipariya Railway Station, Pipariya, 53 kms away from Pachmarhi town.
Road: Well connected by road.
FAIRS & FESTIVALS:
For more information visit https://www.mptourism.com/destination-panchmarhi.php