MANDU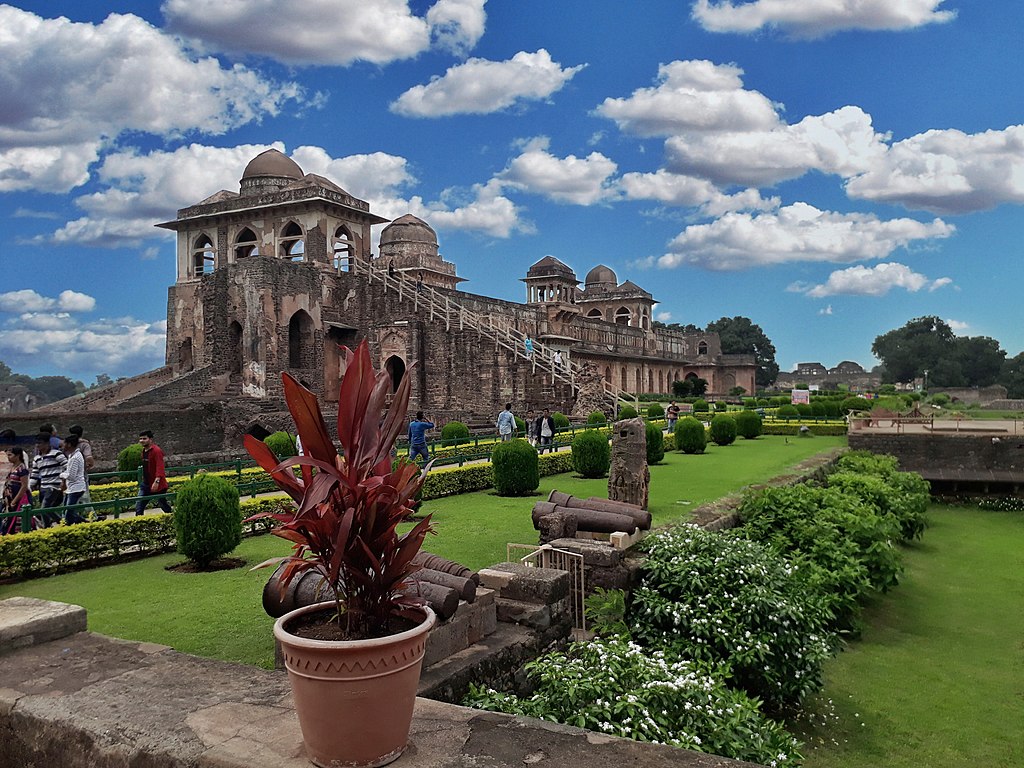 ABOUT MANDU:
Set picturesquely at the edge of the Vindhya Range, overlooking the Narmada River was once known as Shadiabad, the 'Citadel of Joy'.

It was the pleasure resorts of the rulers of Malwa and echoes with love tales of poet prince Baz Bahadur and Rani Rupmati.
MODE OF COMMUNICATION:
Airport: Devi Ahilyabai Holkar Airport, Indore (IDR), 100 kms away from Mandu city.
Rail: Mhow Railway Station, Mhow, 66 kms away from Mandu city. Indore Railway Station, Indore and Ratlam Railway Station, Ratlam, 105 kms away from Mandu.
Road: Well connected by road.
SIGHTSEEING AT A GLANCE:
FORT & MONUMENTS

Jahaz Mahal Hoshang Shah's Tomb Asharfi Mahal Rupmati's Pavilion Hindola Mahal

HOLY CENTRE

Jami Masjid

FAIRS & FESTIVALS

Mandu Utsav

Mandu Festival
For more information visit https://www.mptourism.com/destination-mandu.php

ATTRACTIONS OF MANDU
Jahaz Mahal:
400 feet long and 50 feet wide double storey pleasure palace built between two lakes, resembles a ship.

Remarkable edifice in stone is said to have been built by Sultan Ghiyas-ud-din Khilji for his large harem of 15,000 women.
Hoshang Shah's Tomb:
Beautiful tomb is one of the finest specimes of Afghan architecture and the first marble structure of the country.
Jama Masjid:
It is patterned on the great mosque of Damascus and is another great example of Afghan architecture.
Asharfi Mahal:
The palace of gold coins.

It was built by Mahmud Shah Khilji and conceived as an academic institution.

The same complex he built a seven storeyed victory tower to celebrate his victory over Rana Kumbha of Mewar.
Rupmati's Pavilion:
It was built by Baz Bahadur for his queen Rupmati, on the southern crest of a hill, overlooking the Nimar valley.

Pavilion commands a panoramic view of the meandering Narmada River, especially on full moon night.
Hindola Mahal:
'Swinging Palace' gets the name from its leaning walls that resemble a swing.

Combines immense proportions with a simplicity of design.