JABALPUR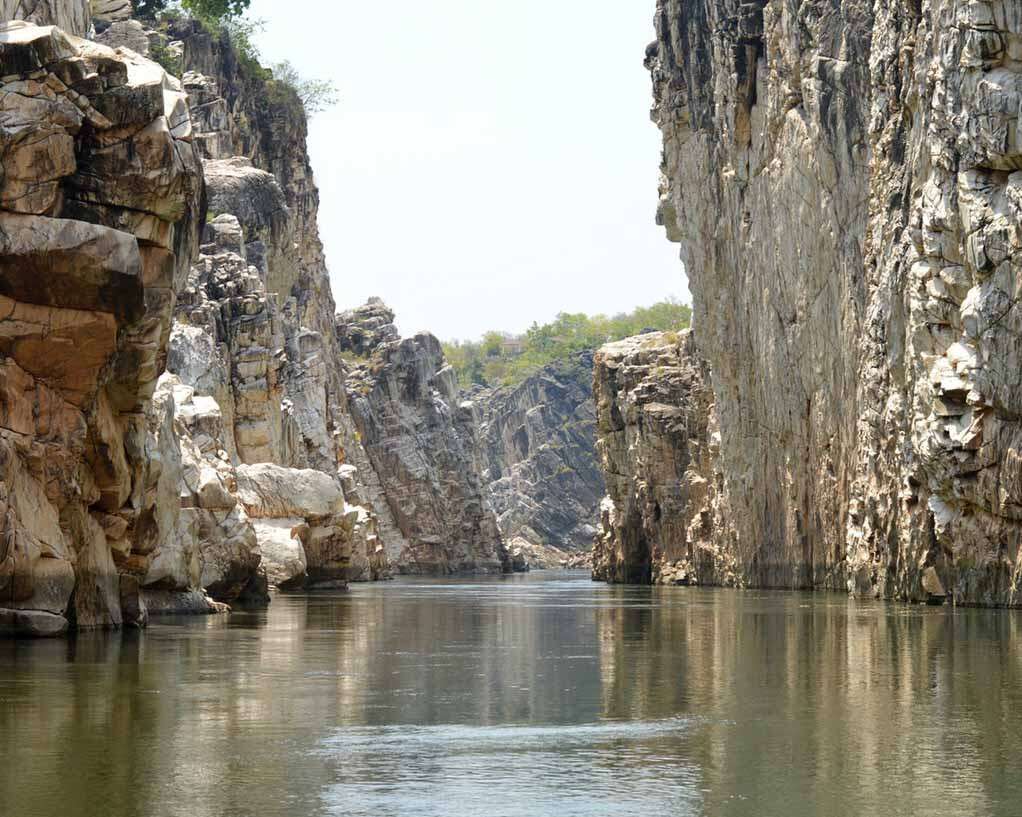 ABOUT JABALPUR:
A major administrative and educational centre.

Spacious cantonment area is dotted with unusual number of Christian school, colleges, churches and colonial residences.

Jabalpur was the pleasure resort and capital of Gond Kings during the 12th century and was later the seat of Kalchuri dynasty.
MODE OF COMMUNICATION:
Airport: Jabalpur Airport, Jabalpur (JLR), 14 kms away from Jabalpur city centre.
Rail: Jabalpur Railway Station, Jabalpur, 0.2 km away from Jabalpur city centre.
Road: Well connected by road.
SIGHTSEEING AT A GLANCE:
SCENIC SITES

Marble Rocks, Bhedaghat

WATERFALLS

Dhuandhar Falls

HOLY CENTRE

Chausath Yogini Temple

FAIRS & FESTIVALS

Narmada Jayanti
Hanuman Janm Utsav
For more information visit https://www.mptourism.com/destination-jabalpur.php
ATTRACTIONS AROUND JABALPUR
Marble Rocks, Bhedaghat:
23 kms away from Jabalpur city centre.

Magnificent marble rocks soaring in glittering splendour rise to hundred feet on either side of the Narmada River.

Boating facilities are available from November to May.

Boating by moonlight is a thrilling experience.
Dhuandhar Falls:
Narmada River meanders through the Marble Rocks and plunges creating the spectacular falls known as Dhuandhar of Smoke cascade.
Chausath Yogini Temple:
10th century shrine of goddess Durga is set atop a hillock.

Affords a fine view of the Narmada flowing through the Marble Rocks.