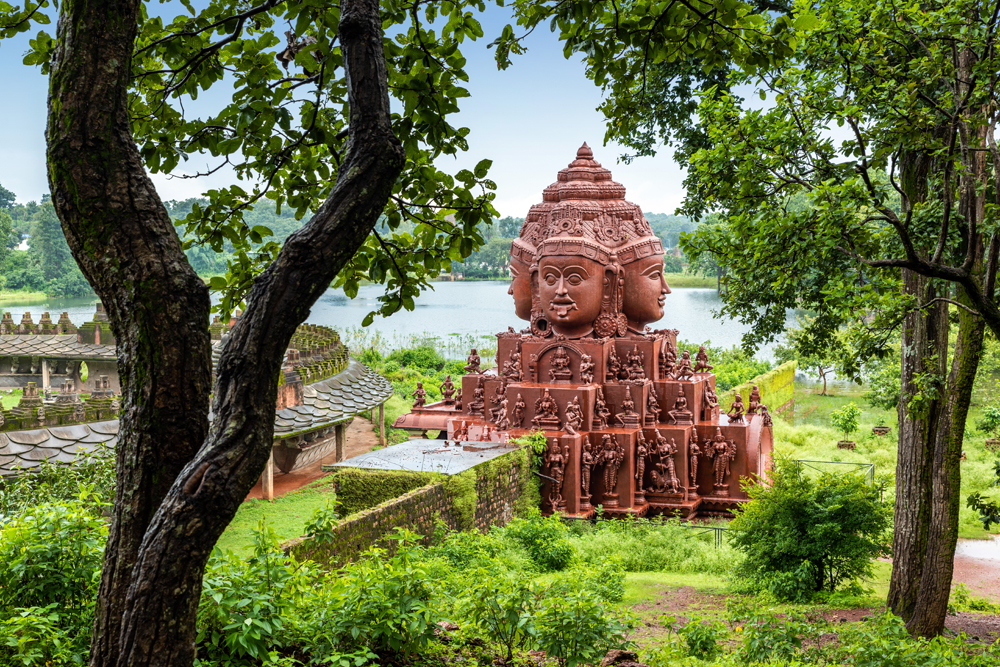 ABOUT AMARKANTAK:
Hindu pilgrim centre is perched at a height of 1065 metres amidst Vindhya and Satpura ranges.

The sacred source of the rivers Narmada and Sone.

According to the Puranas, it is necessary to bathe once in Ganga, thrice in Saraswati and seven times in the Yamuna River to attain salvation.

Just the sight of Narmada relives one of all his sins.
MODE OF COMMUNICATION:
Airport: Jabalpur Airport, Jabalpur (JLR), 228 kms away from Amarkantak.
Rail: Pendra Road Railway Station, Pendra Road, 45 kms away from Amarkantak.
Road: Well connected by road.
SIGHTSEEING AT A GLANCE:
| | |
| --- | --- |
| HOLY CENTRE | Narmada Udgam Mandir |
| FAIRS & FESTIVALS | The Narmada Jayanti |
For more information visit https://www.mptourism.com/destination-amarkantak.php
ATTRACTIONS OF AMARKANTAK
Narmada Udgam Mandir:
Temple built at the source of the river Narmada is one of the holiest places in India.

Temple enshrines an idol of goddess Narmada.

Annual 'Shivratri' and 'Nag Panchmi' here attract thousands of pilgrims.