THRISSUR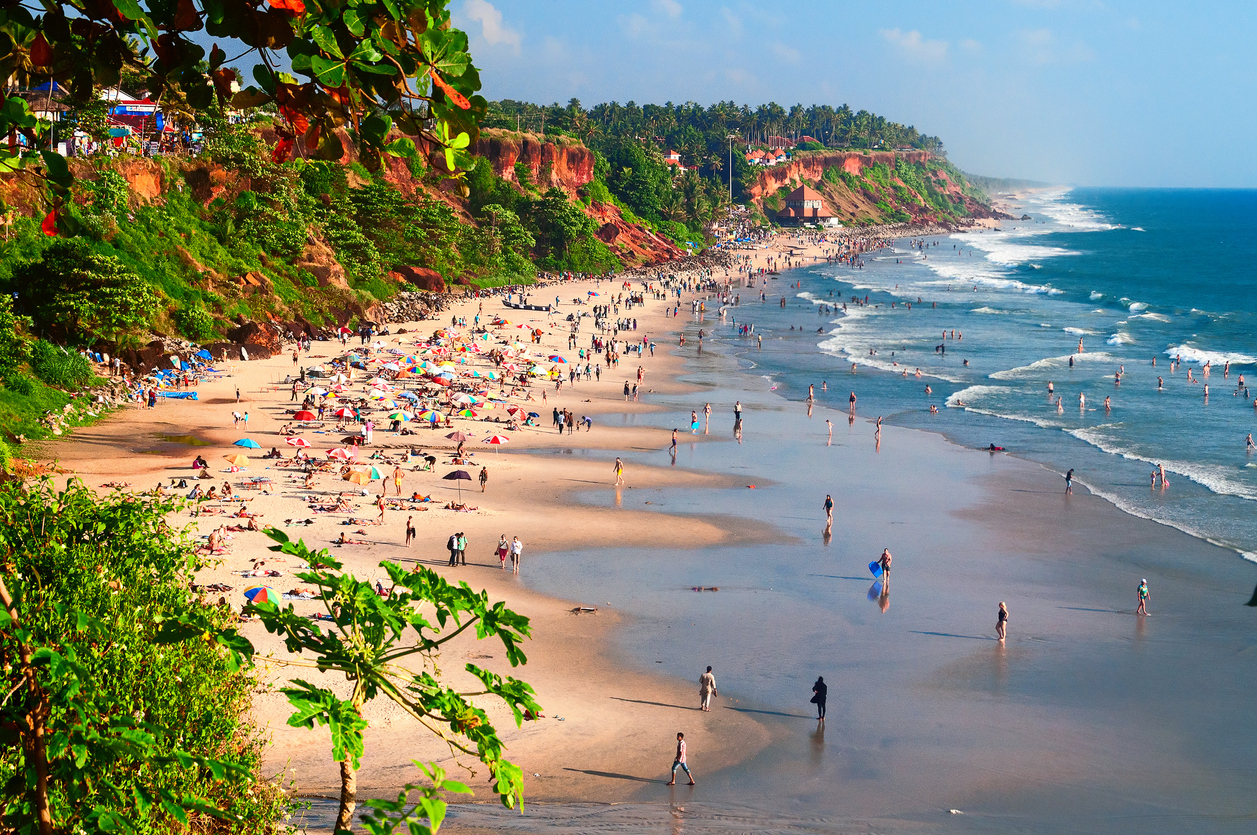 ABOUT THRISSUR:
Thrissur or 'Thiru-shiva-peroor' is named after Shiva and is the 'Cultural Capital' of Kerala.

It has been of great religious and cultural significance for many centuries.
MODE OF COMMUNICATION:
Airport: Cochin International Airport, Kochi (COK), 78 kms away from Thrissur town.
Rail: Thrissur Railway Station, Thrissur, 2 kms away from Thrissur centre of town.
Road: Well connected with NH47.
SIGHTSEEING AT A GLANCE:
| | |
| --- | --- |
| HOLY CENTRE | Vadakkunathan (Siva) Temple Martha Mariam Big Church Arattupuzha Guruvayur |
| OTHERS | Cherutharuthi |
| FAIRS & FESTIVALS | Onam |
For more information visit https://thrissur.nic.in/
ATTRACTIONS OF THRISSUR
Vadakkunathan (Siva) Temple:
Ancient shrine atop a hillock in the heart of the town is believed to be founded by legendary sage Parasurama.

Built in Kerala style and is one of the largest temples of Kerala.

Temple has an amazing Mahalingam concealed under a huge mound of ghee, which is offered to the deity as a ritual.

Miraculously the ghee never melts or emits any smell, even in the hot climate of Thrissur.

Temple is also associated with the great sage Adi Shankaracharya, who is said to have spent last days over here.

Pooram festival (April-May) celebrated at the shrine is the main attraction of Thrissur.

Elephant Umbrella competition during this time is spectacular.

Beautifully decorated elephants adorned with ceremonial umbrellas carry the deity on a chariot around the main temple.

Excellent fireworks are on display during the celebration.
Martha Mariam Big Church:
Grand church built in 1815, is noted for its exquisite carvings.

It is a must visit site in the town.
ATTRACTIONS AROUND THRISSUR
Arattupuzha:
12 kms away from Thrissur town.

Famous for the colourful festival of Arattupuzha Pooram held every year in the month of Meenam (March-April).

During the festival, the deities of 46 temples from the neighbourhood villages are brought at night in a colourful procession on rows of caparisoned elephants to the local temple of Lord Sastha.
Cherutharuthi:
35 kms away from Thrissur town.

Famous for the Kerala Kala Mandalam, established by poet Sri Vallathol Narayana Menon in 1930.

Centre imparts training in various traditional art forms like Kathakali, Mohiniyattam, Koodiyattam, Thullai etc.

Various instrumental and vocal art forms are also taught here.
Guruvayur:
31 kms away from Thrissur town.

The 'Dwarka of South' is one of the most important pilgrim centres of Kerala.

Idol of the Lord Guruvayur is said to have been worshipped by Lord Brahma himself at Dwarka.

The antiquity of the temple can be traced prior to 16th century.

Believed that shrine was consecrated by Adi Shankracharya.

Main entrance to the shrine is from eastern nada and at the entrance is a 33.5 metres high gold plated Dwajasthambam (flag post) called as Garuda Gamba and a 7 metres high Dipastambha (pillar of lamps) with thirteen circular receptacles.

Square Sreekovil is the sanctum enshrining the idol of Lord Krishna, the presiding deity popularly known as "Guruvayurappan" or the Lord of Guruvayur.

Temple is also renowned for the healing powers.

A good place to watch Kerala Hindu marriage ceremony as it is the favourite venue for weddings and 'Annaprasanam', the first feeding ceremony of the child.

There are four main festivals celebrated here – Ulsavamin (February/ March), Vishukani (April), Astami Rohini (August/ September), Ekadasi (November/ December).
Onam:
The most important festival of Kerala.

It is celebrated in the month of August/ September and commemorates the home coming of legendary king Mahabali.

'Tourist Week' celebrations are organised during this time in the State.

It is also an occasion of family get-together.