THIRUVANANTHAPURAM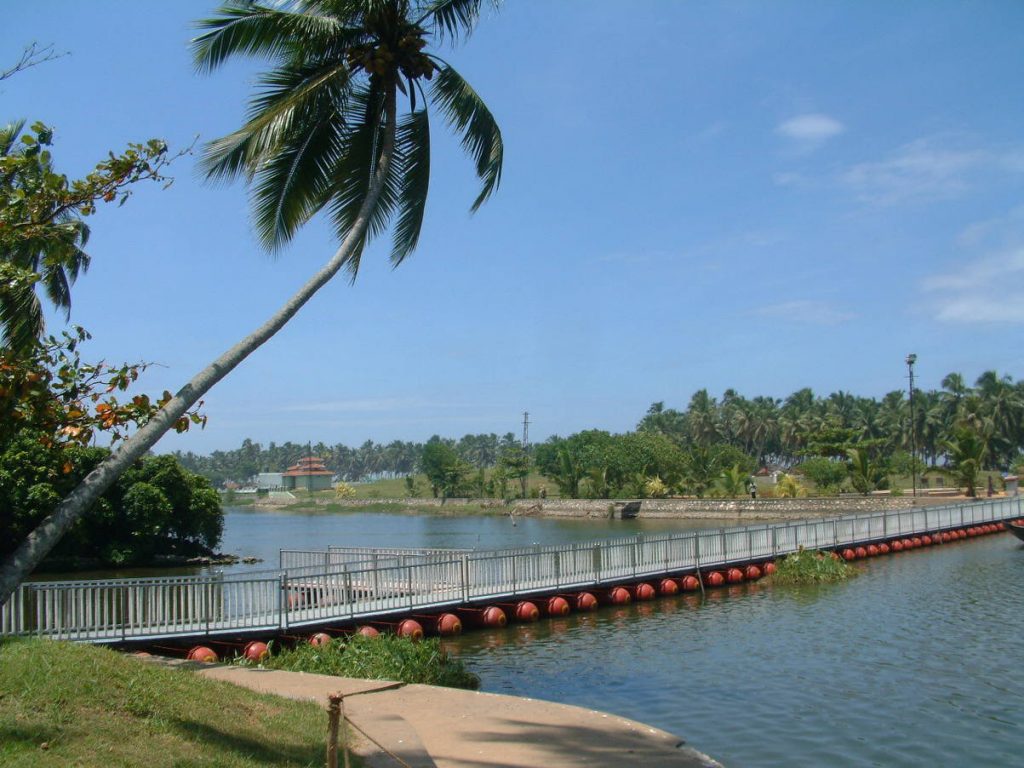 ABOUT THIRUVANANTHAPURAM:
Literally the 'Holy City of Anantha' – the thousand headed mythological serpent on whom Lord Vishnu reclines.

Clean and beautiful capital city of Kerala sprawls elegantly over seven low coastal hills.

Its tree lined avenues, massive buildings, ancestral homes, ancient temples; long sea coast and acres of palm trees and parks have a charm of their own.

Ancient city was the spiritual centre of Travancore kings since 11th century.

It became their capital in 1750, when the Raja of Travancore shifted here from Padmanabhapuram (in Tamil Nadu).

Today, it is a fine blend of traditions and modernity – an important seat of 'Ayurveda', an ancient healing system as well as the 'Space Research', the final frontier of mankind.
MODE OF COMMUNICATION:
Airport: Trivandrum International Airport, Thiruvananthapuram (TRV), 4.5 kms away from Thiruvananthapuram city centre.
Rail: Thiruvananthapuram Central Railway Station, Thiruvananthapuram, 1 km away from Thiruvananthapuram city centre.
Road: Well connected with NH7, NH17, NH45 and NH47.
SIGHTSEEING AT A GLANCE:
| | |
| --- | --- |
| SCENIC SITE | Govt. Observatory Veli Tourist Village Neyyar Dam & Sanctuary Ponmudi |
| HOLY CENTRE | Sri Ananthapadmanabha Swamy Temple Aruvikara Varkala Sree Janardhana Swami Temple Sivagiri Mutt |
| MUSEUM & AUDITORIUM | Kuthiramalika (Puthen Malika) Palace Museum Govt. Art or Napier Museum |
| HISTORIC SITE | Anjengo |
| BEACHS | Shankhumugham Beach Kovalam Varkala Papanasham Beach Kappil Beach |
| BACKWATERS | Kappil Beach |
| WILDLIFE | Neyyar Dam & Sanctuary |
| PARK & GARDENS | Zoological Gardens |
| OTHERS | CVN Kalari Sangham |
| FAIRS & FESTIVALS | |
For more information visit https://trivandrum.nic.in/tourism/
ATTRACTIONS OF THIRUVANANTHAPURAM
Sri Ananthapadmanabha Swamy Temple:
16th century shrine of Lord Vishnu as Sri Padmanabhaswami or the 'lotus navel' is considered to be one of the most sacred 108 Vaishnavite shrines.
It enshrines an 18 feet long image of Lord Vishnu reclining on the coil of Sri Anantha, the sacred snake.

A lotus grows from the navel of Lord Vishnu, upon which resides Lord Brahma.

Its seven storeyed Gopuram and fine pavilions lined with splendid stone carvings and mural are noteworthy.

Sacred Padma Theertham tank nearby was rebuilt by Raja Marthanda Varma in 1733.

Temple is open only to Hindus and strict dress code is enforced.

"Vetta" and "Arattu" processions are taken out twice a year from here.
Kuthiramalika (Puthen Malika) Palace Museum:
Housed in a palace built by Maharaja Swathi Thirunal Balarama Varma in traditional Travancore style.

Rare and priceless collections of the Travancore royalty are displayed here.
CVN Kalari Sangham:
Premier institute is engaged in the preservation of Kalarippayattu, an ancient martial tradition of Kerala.

Spectacular training sessions are worth seeing.

It also provides Kerala's famous Ayurvedic treatments.
Government Art or Napier Museum:
Located on a large lush ground sprawling over an area 80 acres in the heart of the city.

The Museum building is built in traditional Kerala architecture with influences of Chinese and Mughal styles.

Exhibits a fine collection of bronzes, ornaments, costumes, masks, ivory carving and musical instruments etc.

Sri Chitra Art Gallery and Zoological Park are located nearby.
Zoological Gardens:
Zoo set in a forest like landscape is one of the oldest and best zoos in India.

It is a part of an impressive Botanical Garden.
Govt. Observatory:
Set atop the highest point of the city and is one of the oldest observatories in the country.

Panoramic view of the surroundings can be enjoyed from here.
Shankhumugham Beach:
Palm fringed beach adjacent to the airport is about 8 kms from the city centre.

There is also a recreation club, the matsya kanyaka (a 35 metres long sculpture of a mermaid), children traffic Training Park and a restaurant.
Veli Tourist Village:
Ideal picnic spot on the outskirts of the city is set along a sheltered lagoon, near the airport.

It has an excellent waterfront park.
ATTRACTIONS AROUND THIRUVANANTHAPURAM
Anjengo:
10 kms away from Thiruvananthapuram city centre.

Small historical town is set amidst Anjengo Kayal.

British East India Company established a factory here in 1673 and also built a fort with the permission of Queen of Attingal in 1695.

Beach, relics of the fort and flagstaff, tombs of Dutch and British are some places of interest.
Aruvikara:
16 kms away from Thiruvananthapuram city centre.

Famous for the ancient Bhagavathi temple.

Stream in front of the temple has large fishes, which are fed by the devotees.
Kovalam:
Just 12 kms away from Thiruvananthapuram city centre.

Sheltered natural bay of Kovalam, flanked by two natural headlands is regarded as one of the finest beach resorts of the world.

Four famous beaches – Samudra, Ashok, Eve's or Hawa and Lighthouse of Kovalam are located in close proximity.

Attract a large number of tourists from all over the world.

Beautiful beaches are considered for to be ideal for surfing and water-skiing.

Kovalam is also famous health and yoga centre.
Neyyar Dam & Sanctuary:
32 kms away from Thiruvananthapuram city centre.

Dam-site enroute to Ponmudi is noted for its scenic beauty.

Neyyar Wildlife Sanctuary covers an area of 128 sq. kms in the Western Ghats.

There is also a Lion Safari Park and a Crocodile Protection Centre.
Ponmudi:
61 kms away from Thiruvananthapuram city centre.

An idyllic hill resort is known for its bracing climate, tea plantations and scenic splendour.

Deep forest trails are ideal for hiking and trekking.
Varkala:
46 kms away from Thiruvananthapuram city centre.

Charming sea-side resort and pilgrim centre is popularly referred as 'Southern Varanasi'.

There are a number of sacred shrines and beautiful beaches at Varkala.

It is also an important nature care centre.
Sree Janardhana Swami Temple:
Ancient shrine believed to be over 2,000 years old.

One of the holiest temples of Lord Vishnu.
Papanasham Beach:
Crescent shaped beach is considered to be very sacred, as it is believed that one is absolved of his sin by taking a dip in the sea water here.
Sivagiri Mutt:
It is the final resting place of Sree Narayana Guru, one of the most illustrious spiritual leader and social reformer of Kerala.
Kappil Beach:
Idyllic site at the confluence of the beach and backwaters is noted for its scenic charm and tranquillity.

Boating facilities at the backwaters.