THEKKADY (PERIYAR WILDLIFE SANCTUARY)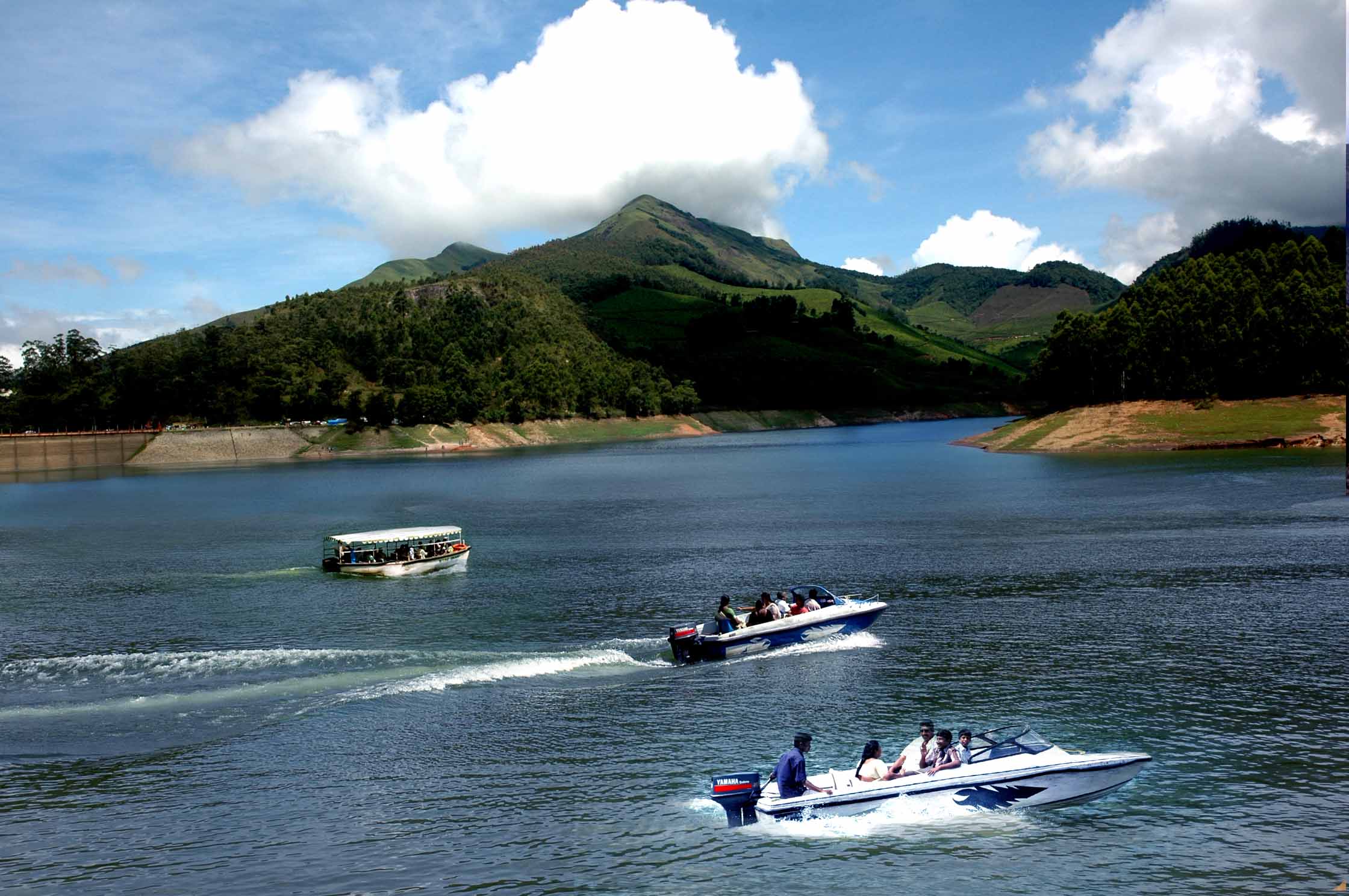 ABOUT THEKKADY (PERIYAR WILDLIFE SANCTUARY):
Picturesque Periyar, the 'Pride of Kerala' is one of the largest and most frequented sanctuaries in the country.

Sanctuary created in 1934, by the old Travancore state government, covers an area of 777 sq. kms at the Cardamom Hills region of the Western Ghats.

Designated as a part of 'Project Tiger' in 1973 and is southernmost tiger reserve of the country.

26 sq. kms Periyar Lake formed by the Mullaperiyar Dam across the Periyar River further enhance the beauty of the park.

Innumerable little islets in the bear testimony to the inherent relationship between the terrestrial, aquatic and submarine life forms.

Boat cruise on the waters of the lake is the best way to enjoy the pristine beauty of the park and view the wildlife from close quarters.

Watching herds of wild elephants, gaur, sambar and wild pigs etc., wander to the lake-side to quench their thirst is an unforgettable experience.

Hot and dry months of March and April are the best time to view the wildlife by a boat cruise, as animals tend to spend a lot of time near the lake.

Sanctuary is also well known for viewing all aspects of elephantine.

Besides elephants and tiger, it is a safe haven for bison, sambar, wild boar, spotted deer, leopard, Malabar flying squirrel, stripe necked mongoose, black Nilgiri langurs, Nilgiri tahr etc.

There is also a rich variety of reptiles, amphibians and birds.

Park area is full of floral wealth, with over 1965 flowering plants including 171 grass species, 143 species of orchids and the only South Indian conifer Podocarpus wallichianus.
MODE OF COMMUNICATION:
Airport: Cochin International Airport, Kochi (COK), 190 kms away from Thekkady town.
Rail: Kottayam Railway Station, Kottayam, 119 km away from Thekkady town.
Road: Well connected by road.
SIGHTSEEING AT A GLANCE:
| | |
| --- | --- |
| HOLY CENTRE | Mangala Devi Temple |
For more information visit https://www.keralatourism.org/destination/periyar-tiger-reserve-idukki/192
ATTRACTIONS AROUND THEKKADY
Mangala Devi Temple:
15 kms away from Thekkady town.

Ancient temple built in traditional Kerala architecture is perched atop a thickly wooded hill and affords fine vistas of the scenic surroundings.

Dedicated to Mangladevi or Kannagi, the protagonist of the Tamil epic Sillapadhikaram, who burnt down Madurai after her husband was mistakenly accused of being a thief and killed.

Shrine can be visited only on the occasion of Chithra Purnima, the full moon day in the month of April-May.