KOZHIKODE (CALICUT)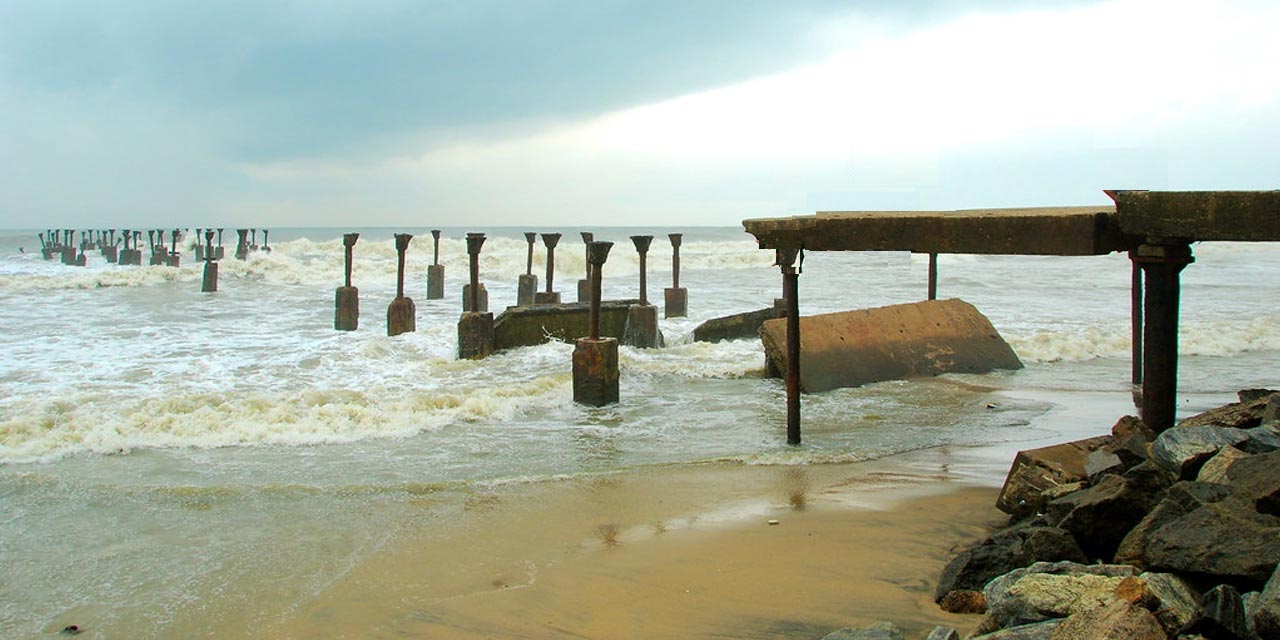 ABOUT KOZHIKODE (CALICUT):
Charming town on the Malabar Coast was the capital of powerful Zamorins.

Natural beauty and prosperity attracted travellers from all over the world.

Chinese were the first to establish commercial contact with Kozhikode.

It attained a position of pre-eminence in the trade of pepper and other spices and was referred as India's emporium to international trade.
MODE OF COMMUNICATION:
Airport: Calicut International Airport, Karipur (CCJ), 23 kms away from Kozhikode town.
Rail: Kozhikode Railway Station, Kozhikode, 2.5 kms away from Kozhikode centre of town.
Road: Well connected by road.
SIGHTSEEING AT A GLANCE:
MUSEUM & AUDITORIUM

Pazhassi Raja Museum & Art Gallery Krishna Menon Museum

BEACHS

Kozhikode Beach Kappad

ART & CRAFTS

Kalaripayattu (Martial Art)

FAIRS & FESTIVALS

Sabrimala Temple Festival

Makar Sankranti

Thai Pushyam

Republic day

Christmas

Pooram festival

Revathy Pattathanam

Utsavam

Malabar Mahotsavam

Jalotsavam
For more information visit https://kozhikode.nic.in/
ATTRACTIONS OF KOZHIKODE (CALICUT)
Pazhassi Raja Museum & Art Gallery:
It has copies of ancient mural paintings, antique bronzes, old coins, megalithic monuments etc.

Art gallery has paintings by Raja Ravi Varma, Raja Raja Varma and other eminent painters.
Krishna Menon Museum:
It is dedicated to V.K. Krishna Menon, a great statesman.

His personal belongings are displayed here.
Kozhikode Beach:
Beautiful beach has an old light house and two crumbling piers.

There is also a Lions Park and the Marine Water Aquarium.
ATTRACTIONS AROUND KOZHIKODE (CALICUT)
Kappad:
16 kms away from Kozhikode town.

Vasco-da-Gama, the Portuguese sailor well known for discovering the sea-route to India, first landed here with his three vessels and 170 men on 27th May 1498.

A monument on the beach commemorates the historic landing.

Another attraction is the 800 years old temple on a hillock facing the deep sea.
Kalaripayattu (Martial Art):
The oldest and most scientific martial art from in the world was perhaps developed in Kerala during the 11th century, which witnessed constant warfare's.

Martial art from is taught at the Kalari (training school), which are also centres of indigenous medical practices and religious worship.

Training starts with oil massage which makes the body agile and supple.

Trainees are first made to learn chattom (jumping), ottam (running), marichil (somesault) etc. and later on trained is skills of using weapons like daggers, swords, spears, urumi (a flexible metal sword), maces, the bow and arrow, wooden poles etc.

Finally the students are given the knowledge of defeating an opponent by applying pressure to nerve points.

Kalaripayattu education aims at the ultimate co-ordination of the mind and body.