KOTTAYAM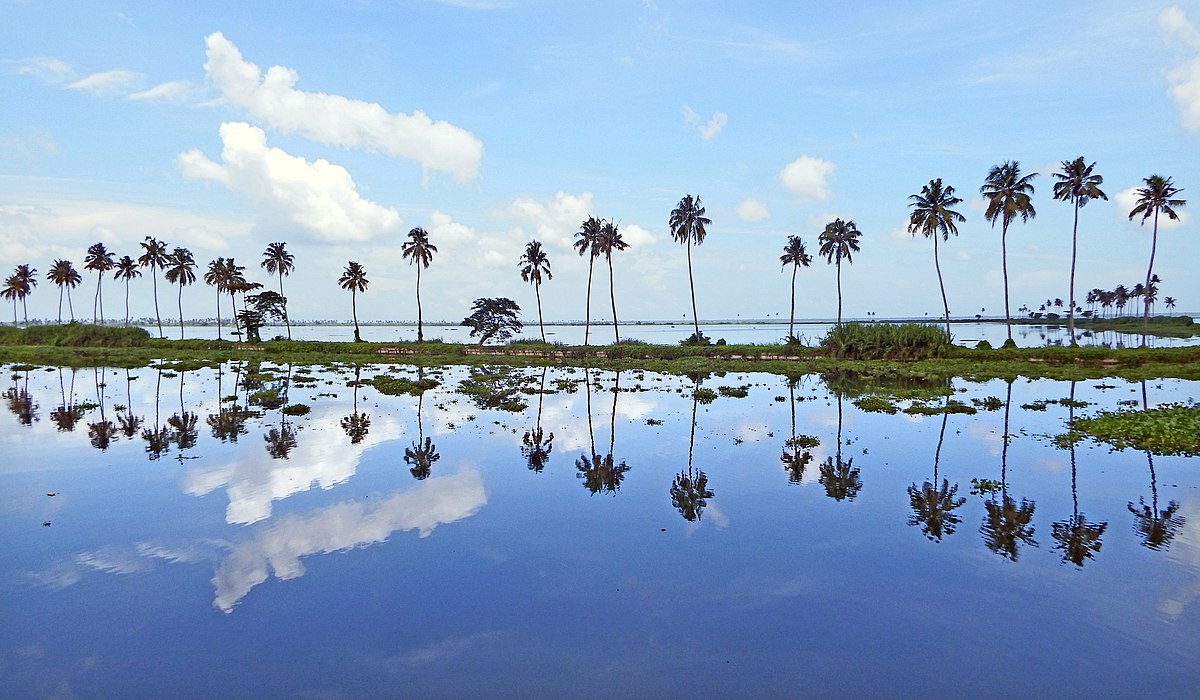 ABOUT KOTTAYAM:
The 'Land of Lakes, Latex and Letters' is one of the most industrially developed districts of the State and the first fully literate town in the country.

Beautiful backwater town on the foot hills of the Western Ghats is an important trading centre for cash crops like rubber, tea, pepper and cardamom.

It is also referred as the 'Mecca of Published Industry', as a number of newspapers, magazines and periodicals in Malayalam and English are published from here.

Kottayam is an ideal base to visit tourist centres like Pirmed, Munnar, Idukki, Thekkady, Ernakulam and Madurai.
MODE OF COMMUNICATION:
Airport: Cochin International Airport, Kochi (COK), 91 kms away from Kottayam town.
Rail: Kottayam Railway Station, Kottayam, 1.5 km away from Kottayam town.
Road: Well connected by road.
Ferry Station (Boat Jetty): Boats available for Alappuzha, Nedumudi, Kumarakom and Kovalam.
SIGHTSEEING AT A GLANCE:
HOLY CENTRE

Thirunakkara Mahadeva Temple St. Mary's Orthodox Church or Small Church, Cheriapally St. Mary's Church or 'big church', Valiyapalli Thazathangadi Juma Masjid Ettumanur Vaikam Sabarimala

BACKWATERS

Kottayam Backwaters Kumarakom Vembanad Lake

WILDLIFE

Kumarakom Bird Sanctuary

FAIRS & FESTIVALS

Ettumanoor Ezhara ponnana

Ashtami Ulsavam – Vaikom

Ramadan

Christmas

Onam
For more information visit https://kottayam.nic.in/en/about-district/
ATTRACTIONS OF KOTTAYAM
Thirunakkara Mahadeva Temple:
500 year old Shiva temple set in the heart of the town was built by a Thekkumkur Raja.

Small shrine with interesting wall paintings is a fine specimen of Kerala temple architecture.
St. Mary's Orthodox Church or Small Church, Cheriapally:
Built in 1579, by the Portuguese under the patronage of the local Raja.

Church with an elegant façade is a unique blend of temple and Portuguese architecture.
St. Mary's Church or 'big church', Valiyapalli:
Ancient Syrian Christian church atop a hill was built in 1550, by the descendants of Syrian Knanya Christian.
Thazathangadi Juma Masjid:
It is one of the oldest mosques in India.
Kottayam Backwaters:
A cruise along the beautiful backwaters of Kottayam is a must for every tourist.

Several operators at the jetty in Kodimatha provide tours around the Vembanad Lake.

Best itinerary comprises of a visit to R-block, Kumarakom Sanctuary, Pathiramanal Island en-route to Alappuzha.
ATTRACTIONS AROUND KOTTAYAM
Ettumanur:
12 kms away from Kottayam town.

Ancient Siva temple here dating back to 16 A.D.

It is a masterpiece of the Kerala style of temple architecture.

It is also for wood carvings and fine murals.
Kumarakom:
15 kms away from Kottayam town.

Idyllic sub-tropical paradise on the banks of Vembanad Lake is interspersed with enchanting waterways and canals.

Mangrove forests, paddy fields and coconut groves add to the beauty of this small water world.

Traditional country crafts, boats and canoes floating leisurely on the backwaters are a sight to behold.

There are a number of resorts offering Ayurvedic massage, yoga, meditation, boating fishing etc.
Vembanad Lake:
Enchanting lake is a prime picnic site and backwater tourism destination.

Famous snake boat race is held here during the Onam celebrations.
Kumarakom Bird Sanctuary:
Beautiful bird sanctuary on the eastern bank of Vembanad Lake sprawls over 14 acres of lush greenery and blue waters.

Birds seen here include, water fowl, cuckoo, owl, ducks and migratory birds like Siberian storks.

Best time to visit is between June and August.

It is also an ideal site for enjoying the back waters and boat cruise.
Vaikam:
40 kms away from Kottayam town.

Legendary Siva Temple here is believed to have been built by Lord Parasuram.

12 day Ashtami festival celebrated in November/ December is known for its elephant processions, religious discourses and traditional dances and music.
Sabarimala:
Traditional route is from Erumeli (40 kms.) in Kottayam district.

Sabarimala is one of the most important pilgrim centres of the State.

Holy shrine nestles at an altitude of 914 metres in the rugged terrains of Western Ghats, surrounded by dense forests teeming with exotic wildlife species.

Regarded as the third richest temple in India and considering the number of days it is open in a year, the shrine is perhaps the richest.

Temple stays open from November to mid of January, in April and during the first five days of each month of the Malyalam calendar.

The final 18 steps leading to the main sanctum are sheathed in panchaloha an alloy of five metals.

Each step represents a sin that a devotee renounces on setting a foot on it.

Millions of pilgrims assemble here during the most arduous festivals called as 'Vishu Vilakku' in April, 'Mandalapooja', in the months of Vrichikam Dhanu (November – December) and 'Makaravilakku' in mid of January, coinciding with Sankramam.