BEKAL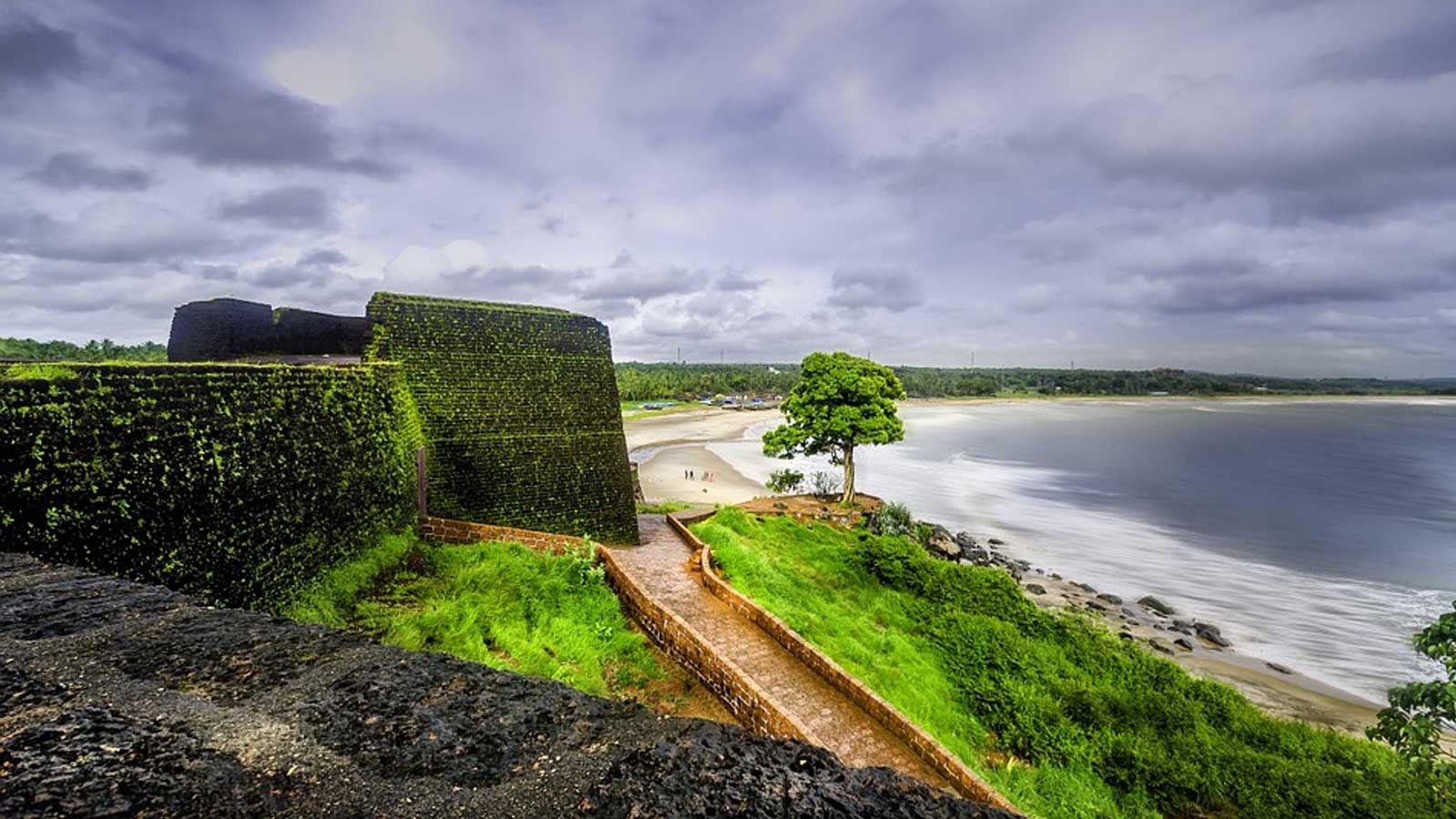 ABOUT BEKAL:
Beautiful sea-side village in the far north of the State.

Known for the mighty fort, excellent beaches, backwaters and festivals.
MODE OF COMMUNICATION:
Airport: Bajpe Airport, Mangalore (IXE), 63 kms away from Bekal town.
Rail: Kasaragod Railway Station, Kasaragod, 13 kms away from Bekal town.
Road: Well connected by road.
SIGHTSEEING AT A GLANCE:
FORT & MONUMENTS

Bekal Fort Chandragiri Fort

BEACHS

Pallikere Beach Kappil Beach

PARK & GARDENS

Bekal Hole Aqua Park

FAIRS & FESTIVALS

Pattulsavam
Kalasam
Madhur Temple Festival
Mallikarjuna Temple festival
Feast at Bela Church (Perunnal)
For more information visit https://www.bekaltourism.com/
ATTRACTIONS OF BEKAL
Bekal Fort:
Circular laterite fort set on a rocky headland overlooking the Arabian Sea is one of the largest and best preserved forts of Kerala.

It was originally built by Shivappa Naik of the Ikkeri dynasty, between 1645 and 1660.

During 18th century, the fort came under the control of Tipu Sultan and later passed into the hands of British.

Observation towers of the fort afford breathtaking views of the scenic surrounding and the beautiful Bekal beach.
Pallikere Beach:
Beautiful beach is at a walking distance from the Bekal Fort.
Bekal Hole Aqua Park:
Unique Aqua Park is one of its kinds in this part of the State.
Kappil Beach:
Idyllic beach is popular among the tourist.

Kodi Cliff nearby affords fine view of the Arabian Sea.
ATTRACTIONS AROUND BEKAL
Chandragiri Fort:
10 kms away from Bekal town.

Square shaped fort amidst the Lakshadweep Sea and Chandragiri River was built in 17th century by Sivappa Naik of Bedanore.

An excellent sun-set point and boat trips to the nearby islands and palm groves from Chandragiri Bridge are popular.

Nearby is a mosque built by Malik Ibn Dinar, who is said to have introduced Island in Kerala in 664 A.D.

Ancient temple of Kizhur Sastha is also very popular.