GOKARNA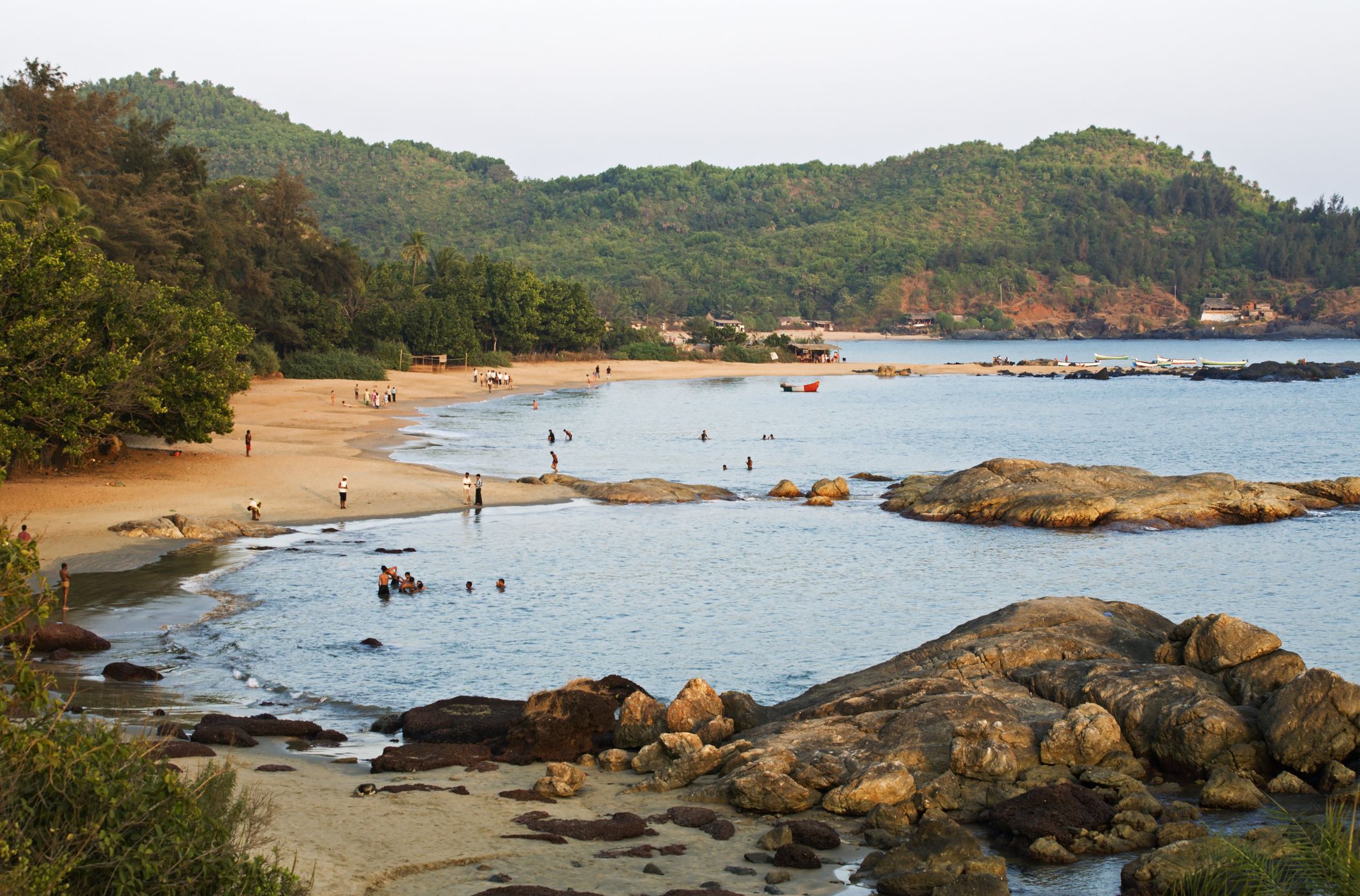 ABOUT GOKARNA:
One of the most important Hindu Pilgrim centres of Southern India.

Mythological legends suggest that Rudra (Shiva) arrived here shortly after the creation of earth squeezing through the ear of the earth and named it as 'Gokarna' or the 'ear of the cow'.

Gokarna is also an important beach resort and has several secluded beaches nearby.
MODE OF COMMUNICATION:
Airport: Goa International Airport, Dabolim (GOI), 150 kms away from Gokarna city.
Rail: Gokarna Railway Station, Gokarna Road, 9 kms away from Gokarna city centre.
Road: Well connected by road.
SIGHTSEEING AT A GLANCE:
| | |
| --- | --- |
| SCENIC SITE | Murudeshwar Yana |
| HOLY CENTRE | Mahabaleshwar Temple Murudeshwar |
| BEACH | Kudle Beach Om Beach |
| FAIRS & FESTIVALS | |
For more information visit https://www.karnatakatourism.org/tour-item/om-beach-gokarna/
ATTRACTIONS OF GOKARNA
Mahabaleshwar Temple:
Magnificent shrine is considered next in sanctity to Kashi Vishwanath temple I Varanasi.

Perched beautifully on a hillock near the beach and is famous for the Atmalinga.

A mythological legend suggests that the demon king Ravana appeased Lord Shiva through penance and obtained a Shivalinga with special powers from the Lord.

Ganapathi and other gods were worried by the growing power of Ravana and decided to take away the Shivalinga from him.

Ravana was on his way to Lanka and Ganapathi tricked him into putting the linga down on the ground at Gokarna for performing puja.

Ravana was unable to lift the linga up again and hence the linga is known as 'Mahabal', around which the Mahabaleshwar temple is built.

Ravana was infuriated and tried to pull the linga out of the earth, bit it broke in pieces and scattered in the nearby areas.

These pieces are believed to be venerated at the temples of Dhareshwar, Gunavanthe and Murudeshwar.
Kudle Beach:
Lovely beach lies on the southern outskirts of Gokarna.
Om Beach:
It resembles the auspicious Hindu symbol of 'Om'.

Located further south of Kudle beach.

Secluded beach is worth visiting for its beauty.
ATTRACTIONS AROUND GOKARNA
Murudeshwar:
76 kms away from Gokarna city.

Pilgrim centre is famous for the hill top temple of Lord Shiva.

View of the sea from the hill is breath-taking.

A charming and clean beach is located nearby.
Yana:
50 kms away from Gokarna city.

Twin peaks of Bhairaveshwara Shikara and Mohini Shikara, surrounded by thick forests are venerated by the locals.

A small shrine of Lord Shiva has a Shivalinga which is continuously bathed by a perennial stream.
Karwar:
50 kms away from Gokarna city.

Excellent beach resort and port town at the mouth of Kali River is the district headquarters of Uttara Kannada.

Town is also an angler's paradise and is dotted with many picnic spots.