BIDAR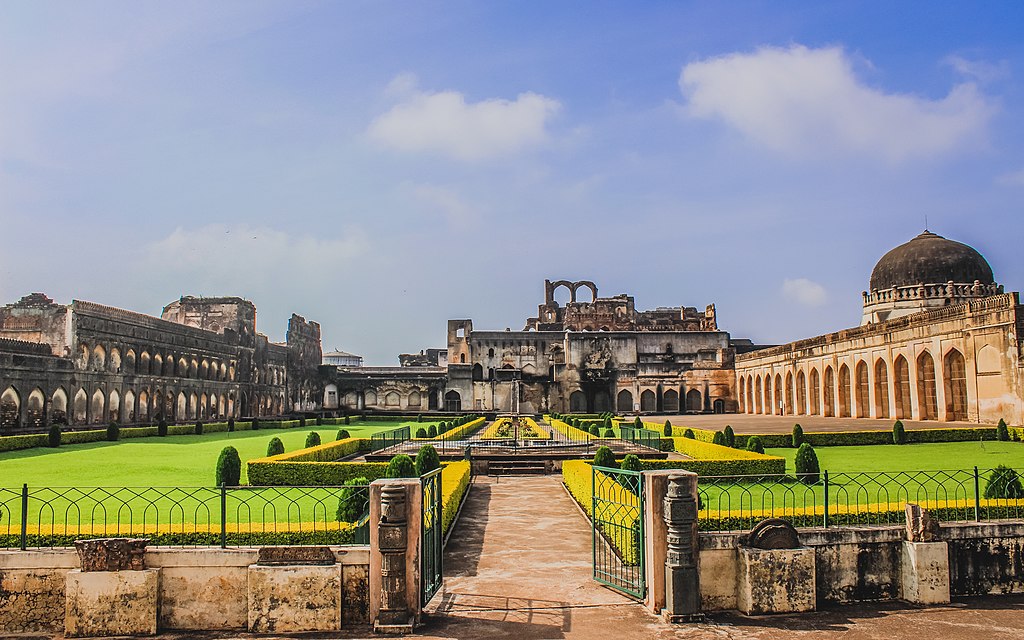 ABOUT BIDAR:
Fortified town was once the capital of the Bahamani's and the Barid Shahi's.

Bahamani Empire broke into fours kingdoms and Ahmad Shah I, the 9th Bahamani ruler shifted his capital from Gulbarga to Bidar in 1424.

Rebuilt the old Hindu fort and also made beautiful palaces and gardens.

Bahamani's were succeeded by Barid Shahi dynasty, which ruled here from 1487 to 1619, when it was annexed by Bijapur.

Aurangzeb, the Mughal emperor captured of Muslim architecture in the Deccan.

It is also an important Sikh and Hindu pilgrim centre.
MODE OF COMMUNICATION:
Airport: Rajiv Gandhi International Airport, Hyderabad (HYD), 136 kms away from Bidar city.
Rail: Bidar Railway Station, Bidar, 2 kms away from Bidar city centre.
Road: Well connected by road.
SIGHTSEEING AT A GLANCE:
| | |
| --- | --- |
| FORT & MONUMENTS | Bidar Fort Chaubara |
| HOLY CENTRE | Nanak Jhira Narasimha Jheera |
| OTHERS | Madrasa of Mahamud Gawan |
| FAIRS & FESTIVALS | Veerabhadreshwara Jatra |
For more information visit https://www.karnatakatourism.org/tour-item/bidar/
ATTRACTIONS OF BIDAR
Bidar Fort:
Stronghold of the Bahamani Kings in the 14th and 15th centuries was built by Ahmad Shah Bahamani between 1426 and 1432.

There are five Darwazas (gateways) of the fort and within its precincts are fine palaces and tombs.
Chaubara:
71 feet high watch tower is set in the heart of Bidar town.
Madrasa of Mahamud Gawan:
It was built in 1472, by Muhammad III.

It was a renowned centre of learning, attracting scholars from all over the Muslim world.
Nanak Jhira:
Sikh pilgrim site is associated with a miracle of Guru Nanak, the first guru of the Sikhs.

He is said to have visited here during a severe famine and created a Jheera (spring) of crystal clear water.

Sacred site is marked by a huge Gurudwara.
Narasimha Jheera:
It is the only subterranean stream of Karnataka.

Cave with waist deep water has an image of Lord Narasimha.

Papanaash, the sacred shrine of Lord Shiva is visited by a large number of devotes.