NETARHAT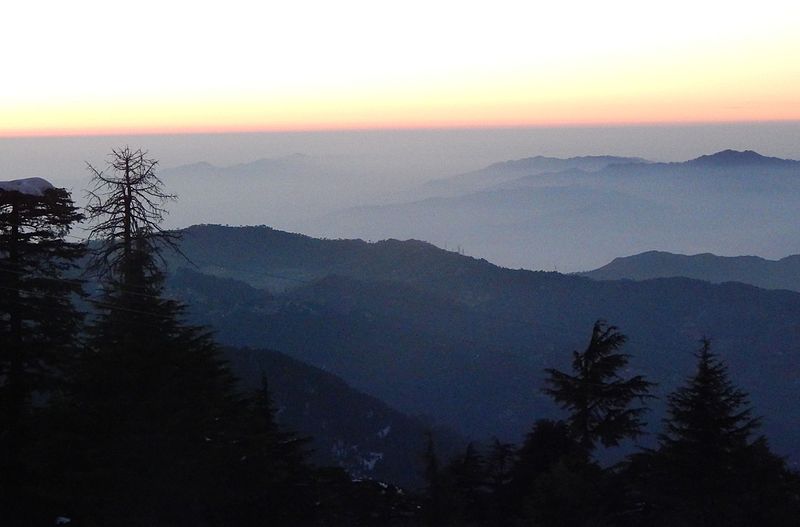 ABOUT NETARHAT:
Beautiful hill resort known as the 'Queen of Chhotanagpur Plateau' is perched at an altitude of 1,127 metres amidst thick forests.

Summer retreat for British soldiers of Raj era is noted for its sylvan surroundings and bracing climate.

The highest point on the plateau of Chhotanagpur and is the coolest town of the State.

The Sal, Shisham and Mahua forest, gushing streams and orchids of pear, guava, litchi and papaya and to the beauty of this amazing resort.
MODE OF COMMUNICATION:
Airport: Birsa Munda Airport, Ranchi (IXR), 140 kms away from Netarhat town.
Rail: Daltonganj Railway Station, Daltonganj, 125 kms away from Netarhat town.
Road: Well connected by road.
SIGHTSEEING AT A GLANCE:
| | |
| --- | --- |
| SCENIC SITES | Sunrise and Sunset Views View Tower |
| WILDLIFE | Palamu (Betla) National Park |

ATTRACTIONS OF NETARHAT
Sunrise and Sunset Views:
Netarhat is noted for its fantastic sunrise and sunset views.
View Tower:
It lies near Forest Bungalow and affords a panoramic view Netarhat.
ATTRACTIONS AROUND NETARHAT
Palamu (Betla) National Park:
It lies about 58 kms away from Netarhat and 140 kms away from Ranchi.

One of the earliest tiger reserves of India.

Park sprawls over an area of 232 sq. kms and is home to the tiger, panther, sloth bear, wild bear, sambhar, nilgai, barking deer, mouse deer, gaur and chital etc.

Elephants can be mostly seen after the monsoons, up to the time when water holes, begin to dry up in March.

Park is also dotted with waterfalls, hot springs and historical monuments.

Best time to visit from October to November and February to March.