SRINAGAR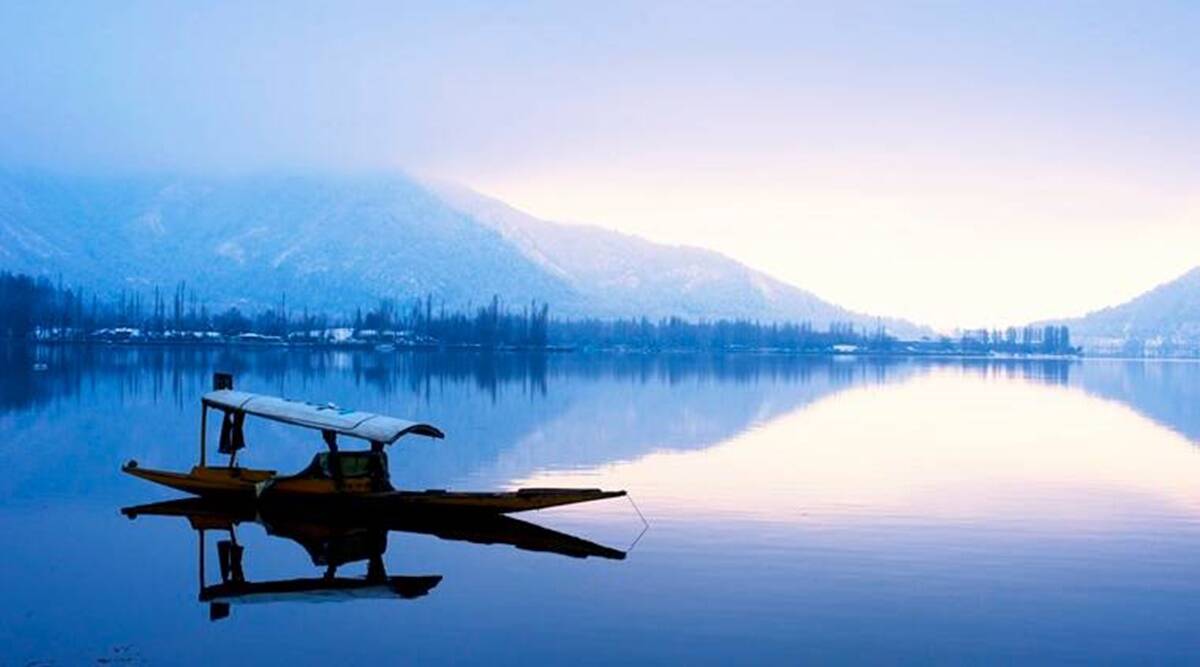 ABOUT SRINAGAR:
Scenic Srinagar, the summer capital of Jammu & Kashmir state sprawls elegantly on both sides of the river Jhelum.

According to Kalahana, the author of 'Rajtarangini', this city of lakes and gardens was originally named as Srinagari and was founded by emperor Ashoka (3rd century B.C.).

Present town was established by Pravarasena II and finds mention in the travelogues of Hiuen Tsang.

Persian influence over city's art and culture was introduced by the Afghan Badshah, Zain-ul-Abidin (1420-70).

Most of the city formal beauty and its fine mosques are a result of the patronage provided by the Mughal rulers.

Srinagar was the summer resort of the Mughals.

Built gorgeous gardens with fountains, waterways, pavilions and terraces placed between groves of chinar and willow.
MODE OF COMMUNICATION:
Airport: Srinagar International Airport, Srinagar (SXR), 12 kms away from Srinagar city centre.
Rail: Jammu Tawi Railway Station, Jammu, 305 kms away from Srinagar.
Road: Well connected with NH 1A.
SIGHTSEEING AT A GLANCE:
SCENIC SITE

Gulmarg Pahalgam Sonamarg

HOLY CENTRE

Hazratbal Mosque Jami Masjid Shah Hamadan Mosque Hari Parbat Fort Chhatti Padshahi Gurudwara Shankaracharya Temple Charar-i-Sharif Kheer Bhawani Temple Pahalgam Amarnath Cave

FORT & MONUMENTS

Pari Mahal Hari Parbat Fort

MUSEUM & AUDITORIUM

Sri Pratap Singh Museum

WILD LIFE

Dachigam National Park

LAKE

Dal Lake

GARDEN

Shalimar Bagh Nishat Bagh Cheshma Shahi Achabal

WATERFALL

Aharbal

PLAY GROUND

Gulmarg

FAIRS & FESTIVALS

Shikara festival

Saffron festival

The kheer bhawani festival

The tulip festival

The navroz festival

The urs festival

Lohri

Sri rama navami

Baishakhi

Eid al adha and eid ul fitr
For more information visit https://srinagar.nic.in/tourism-srinagar/
ATTRACTIONS OF SRINAGAR
Dal Lake:
Delightful Dal, the largest lake of the city is indeed the icon and focal point of Srinagar.

Lovely lake is divided by causeways into four parts – Gagribal, Lokutdal, Boddal and Nagin.

Both Lokutdal and Boddal have an island in the centre – called as Rup Lank or Char Chinari and Sona Lank respectively.

Nagin Lake at the foot of Shridhara (Zabarwan) mountain is the smallest and the most beautiful part of the Dal.

One can also enjoy shikara ride, staying at houseboats, swimming and water skiing etc. at the Dal.
Hazratbal Mosque:
White marble mosque on the north-west shore of the Dal Lake.

Enshrines a holy hair (bal) of Prophet Mohammed and is regarded as one of the holiest mosques of Kashmir.
Shalimar Bagh:
Beautiful terraced garden was laid by emperor Jehangir for his beloved wife Nur Jahan.

Fine fountains in between and a canal runs through the middle of the garden which is supplied with water from Harwan.

Fourth terrace of the garden is by far the best and was once reserved for the royal ladies.

Panoramic view of the garden and lake can be enjoyed from here.
Nishat Bagh:
Beautiful garden with several terraces and a central water course.

Built in 1633, by Asaf Khan, the brother of Empress Nur Jahan on the banks of the Dal.
Pari Mahal:
Grand palace perched atop a hill near the Cheshma Shahi garden.

Originally a Buddhist monastery and was later converted to a palace by Dara Shikoh, the eldest son of Emperor Shah Jahan.

A royal observatory and a school of astrology was established here by Dara Shikoh.
Jami Masjid:
Important mosque of Srinagar was first built by Sikandar Butshikan in 1402.

Further additions to the structure were made by his son Zain-ul-Abidin.

Present structure was built by Aurangzeb and is noted for its 300 plus wooden pillar.
Cheshma Shahi:
Magnificent garden overlooking the city and lovely lake was built by Shah Jahan in 1632.

Smallest of Srinagar's Mughal gardens with three artistically designed terraces.

A natural spring of water enclosed in a stone pavilion.

Water of the spring is said to possess some curative properties.
Shah Hamadan Mosque:
Located on the banks of river Jhelum.

One of the most beautiful and oldest mosques of Srinagar.

Mosque with pagoda-like spire commemorates Mir Sayyad Ali Hamdani, a holy sage from Iran.
Sri Pratap Singh Museum:
It is housed in a beautiful palace.

Exhibits archaeological artefacts, mammoth remains, paintings, old coins and notes etc.
Hari Parbat Fort:
It has a shrine of goddess Sharika, (Durga).

Hill was first fortified by Emperor Akbar in 1592-98.

Further developed in the 18th century by an Afghan governor Atta Mohammed Khan.

Presently the fort is in the state of ruins and the historic shrine of Shah Makhdum Sahib on the slopes of Hari Parbat hill is visited by people of all faiths.
Chhatti Padshahi Gurudwara:
Sacred Sikh shrine near Kathi Darwaza, in Rainawari, commemorates the visit of sixth Sikh Guru Hargobindji.
Shankaracharya Temple:
Ancient temple on the Takht-i-Sulaiman hill is dedicated to Lord Shiva.

Built on the site where the Advaita philosopher saint, Adi Shankracharya stayed during his visit to Kashmir.

Historians believe that the first edifice on this site was built by emperor Ashoka's son Jaluka around 200 B.C.

Rebuilt in the 6th century by king Gopaditya.

Temple affords an awe-inspiring view of the Dal Lake and the snowy peaks of the Pir Panjal range.
ATTRACTIONS AROUND SRINAGAR
Achabal:
58 kms away from Srinagar city.

Alluring Achabal near Anantnag was the pleasure retreat of Nur Jehan.

Jehangir laid out a fine Mughal style garden over here for his beloved wife.
Aharbal:
51 kms away from Srinagar city.

Spectacular waterfall is formed by river Veshav.

Plunges down from a height of 24.4 metres into a narrow gorge.
Charar-i-Sharif:
30 kms away from Srinagar city.

Lies on the on the road to Yusmarg and is famous for the 'ziarat' or shrine of Sheikh Noor-ud-Din, the patron saint of Kashmir.

Architecture of the shrine is noteworthy.
Dachigam National Park:
21 kms away from Srinagar city.

Covers an area of 141 sq. kms with altitude varying between 1700 and 4300 metres.

Most famous inhabitants of the park are hangul or the Kashmir stag, musk deer, Himalayan black bear, Himalayan marmot, leopard, species of wild goats etc.

Exotic birds like crimson tragopan, the iridescent monal pheasant etc. can also see here.
Gulmarg:
57 kms away from Srinagar city.

Gorgeous Gulmarg, literally the 'Meadow of Flowers' is one of the most unique hill resorts of the world.

Huge grassy, cup-shaped meadow at an altitude of 2653 metres.

Surrounded by fir trees and majestic snow-clad peaks.

Region of Gulmarg becomes all the more beautiful as one season changes into another.

Gulmarg is also famous for various outdoor sports activities like golf, horse riding, skiing, trekking etc.

Golfing at Gulmarg's 18 – hole course is a unique experience.

The premier skiing resort during the winters.

A facility of Gondola Cable Car at Kongdor, which carries you to the top of a ski run.
Kheer Bhawani Temple:
27 kms away from Srinagar.

Dedicated to goddess Raginia Devi (Durga) at Tula Mula village.

Most important Hindu pilgrim centre in Kashmir, after Amarnath cave.

A marble temple with golden dome stands in the middle of the pool created by the spring water.
Pahalgam:
96 kms away from Srinagar.

Picturesque Pahalgam, an idyllic resort set on the confluence of Lidder.

Shesnag stream is endowed with enormous natural beauty and scenic vistas.

A perfect place for leisure, pleasure and relaxation and is also an important trekking base.

Most famous being the holy pilgrimage to the sacred Amarnath cave.
Sonamarg:
84 kms away from Srinagar.

'Meadow of Gold' nestles at an attitude of 2730 metres.

The valley carved out by the waters of the mighty Indus River.

Beauty of the blooming valley full of alpine flower.

Towering conifers with incredible Indus meandering through it and snow clad peaks in the backdrop, leaves a lasting impression on the minds of the minds of the visitors.
Amarnath Cave:
46 kms away from Pahalgam.

The sacred abode of Lord Shiva is one of the most important Hindu pilgrim centres in the country.

Holy cave perched at an altitude 3962 metres is 2 feet long, 55 feet broad and 50 feet deep.

Enshrines a unique ice Shivalingam, which is created naturally by water dripping through the limestone roof if the cave.

Cave shrine can be visited from the first week of July to mid of September.

Traditional route from Pahalgam to Amarnath via Chandanwari, Sheshnag and Panchtarni is endowed with breathtaking vistas.

One can also visit Amarnath from Sonamarg side.

Trek to the sacred site is just 16 kms starting from Baltal.