RENUKA JI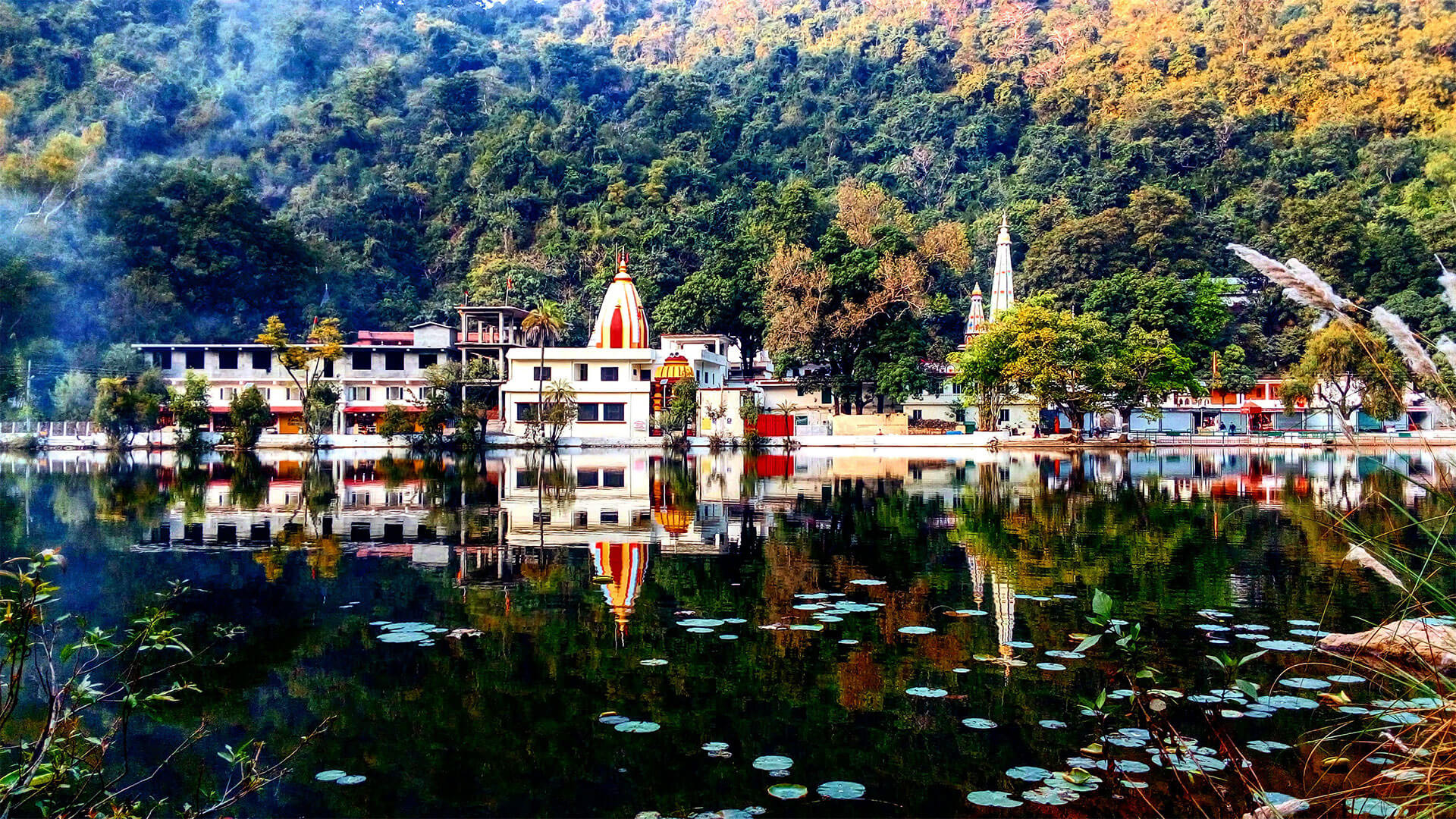 ABOUT RENUKA JI:
Important pilgrim centre is associated with Parasuram, an incarnation of Lord Vishnu.

Annual fair held here in November, celebrates the immortality of Renuka and her son.
MODE OF COMMUNICATION:
Airport: Chandigarh Airport, Chandigarh (IXC), 95 kms away from Renuka Ji.
Rail: Chandigarh Railway Station, Chandigarh, 112 kms away from Renuka Ji and Ambala Railway Station, Ambala, 100 kms away from Renuka Ji.
Road: Well connected by road.
SIGHTSEEING AT A GLANCE:
HOLY CENTRE

Renuka Lake Gayatri Temple Parashuram Tal & Renuka Temple Paonta Sahib Gurudwara Paonta Sahib

LAKE

Renuka Lake

WILDLIFE

Renuka Sanctuary

ZOO

Mini Zoo

FAIRS & FESTIVALS

Renuka Fair
Bawan Dawadashi Fair
Balasundari Fair
For more information visit https://himachaltourism.gov.in/destination/sirmaur/
ATTRACTIONS OF RENUKA JI
Renuka Lake:
Sacred lake shaped like a sleeping women.

One of the most beautiful and the largest lakes of the State.

Placid lake with a circumference of 2.5 kms is set amidst thickly wooded hills.

A road is built around the lake and numbers of shrine dot its embankments.

Boating facilities are available but fishing is prohibited.
Gayatri Temple:
Temple on the left bank of the Renuka Lake.

Dedicated to Ma Gayatri, the mother of Vedas, the treasure of Hindu wisdom.

Enshrines a 1.60 metres high Panch Mukhi Ma Gayatri marble statue, marble idols of Ganapati, Lord Vishnu, Lord Shiva, Lord Brahma and Lord Indra.
Parashuram Tal & Renuka Temple:
Large Pool near the Renuka Lake has a shrine of Renuka Ji.

Built by the invading forces of the Gorkhas in 19th century and is said to be the original temple of Renuka Ji.
Mini Zoo:
It is located across the Renuka Lake.

Houses Asiatic lions, spotted deer, lion tailed macaques, nilgai, barking deer and Himalayan black bears etc.
Renuka Sanctuary:
Covers an area of about 30 sq. kms near the bank of Renuka Lake.

Animals seen here are Asiatic lion, black bear, barking deer, goral, jackal and leopard etc.
ATTRACTIONS AROUND RENUKA JI
Paonta Sahib:
Sacred Sikh pilgrim centre on the banks of river Yamuna is 81 kms from Renuka Ji, 45 kms from Nahan and 44 kms from Dehradun.

Associated with Guru Gobind Singh, the tenth Sikh guru and the name 'Paonta' is derived from 'paon' or 'foot', as Guru Gobind Singh set his foot over here.
Gurudwara Paonta Sahib:
Historic Gurudwara on the banks of Yamuna River is the site where Guru Gobind Singh stayed for over four years.

Ancient Yamuna Temple is located behind the Gurudwara.