KINNAUR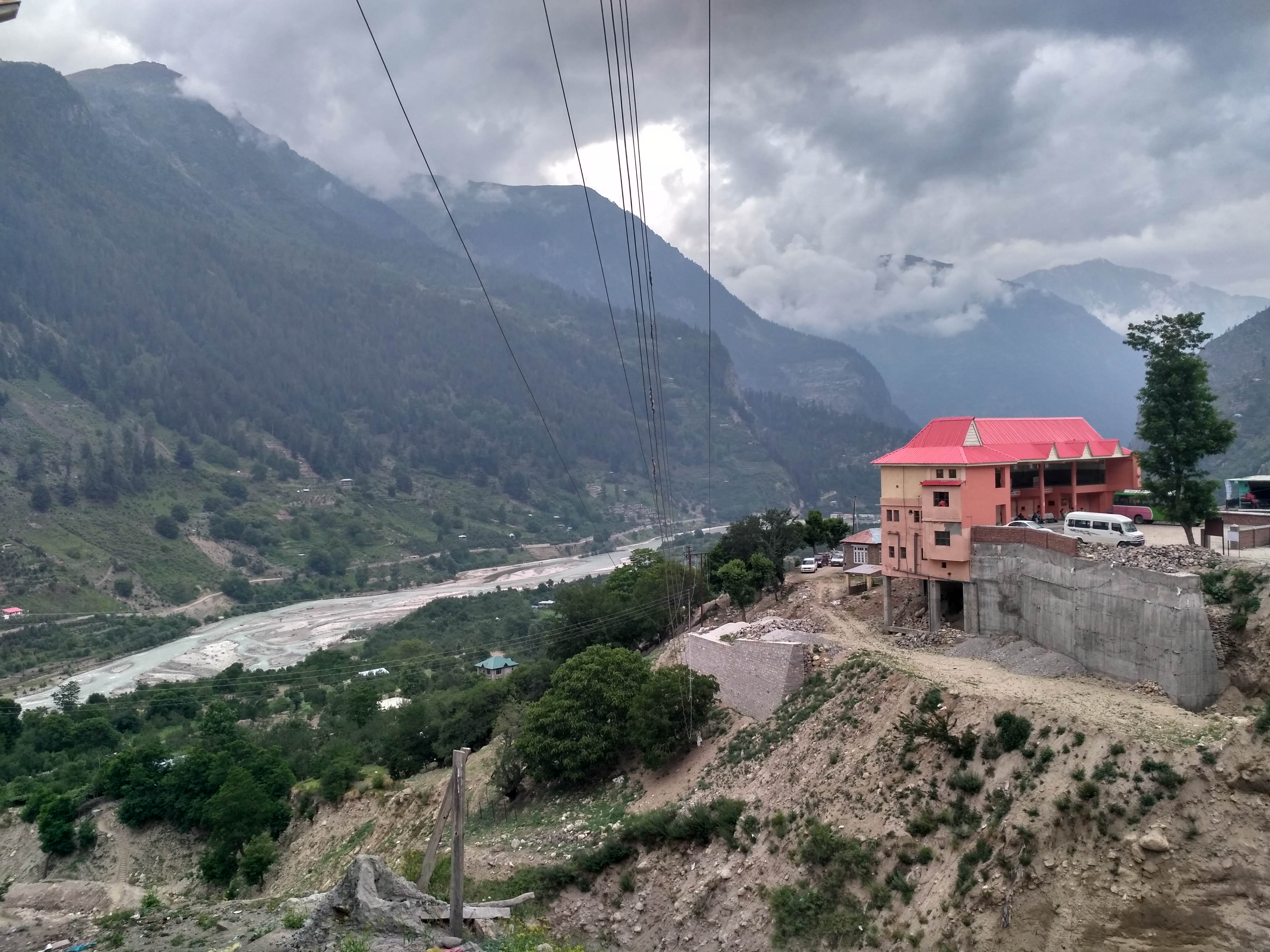 ABOUT KINNAUR:
Secluded district of Kinnaur is studded with towering peaks, high altitude valleys, glaciers and firstly flowering rivers.

Breath-takingly beautiful district is sparsely populated with about 77 villages and no major urban centre.
MODE OF COMMUNICATION:
Airport: Jubbarhatti Airport, Shimla (SLV), 267 kms away from Kinnaur.
Rail: Kalka Railway Station, Kalka, 275 kms away from Kinnaur.
Road: Hindustan-Tibet road passes through Kinnaur.
SIGHTSEEING AT A GLANCE:
SCENIC SITE

Kalpa Recongpeo Sarahan

HOLY CENTRE

Kalpa Recongpeo Sarahan

FAIRS & FESTIVALS

Beesh

Tribal Festival

Fulaich Fair
For more information visit https://himachaltourism.gov.in/destination/kinnaur/
ATTRACTIONS OF KINNAUR
Kalpa:
Main town of Kinnaur district is set at a height of 2759 metres about 12 kms from Recongpeo.

Surrounded by vineyards, apple orchids, chilgoza pines, cedar and deodar forests.

It affords a panoramic view of the majestic Kinner Kailash and came into prominence when Lord Dalhousie proposed the construction of Hindustan – Tibet Road in the 19th century.

Places worth seeing are the Narayan – Nagini temple and Buddhist monasteries.

Thickly wooded Lippa, located nearby on the banks of Taiti stream is known for its Buddhist monasteries.
Recongpeo:
Headquarters of Kinnaur district is perched at an altitude of 2290 metres amidst scenic surroundings.

There is an ancient gompa – Hu-Bu-Lan-Kar established by Rinchensang-po (950 – 1055).

A new gampa commemorating the venue of Kalachakra initiation conducted by Dalai Lama in 1992.

Sight of Kinner Kailash from here is awesome.
Sarahan:
Beautiful 'gateway to Kinnaur' lies 176 kms from Shimla.

Known for majestic Bhimkali Temple, surrounded by snow clad mountains.

Sacred shrine is revered by the Hindus and Buddhists.

A pleasant Breading Centre and stadium are also worth seeing.