GURGAON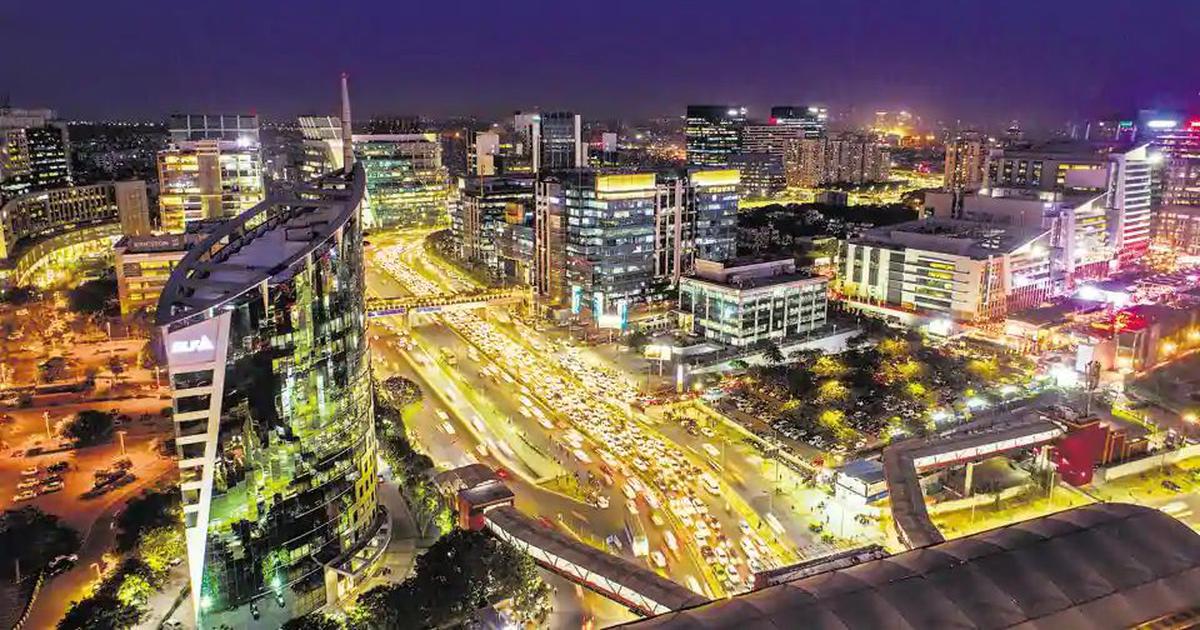 ABOUT GURGAON:
According to mythological legends, the ashram of Dronacharya, the Guru of Pandavas and Kaurvas of Mahabharata epic was located here.

Place was gifted to Dronacharya by Yudhistar, the Pandav prince as 'Guru Dakshin' and it came to be known as 'Gurugram', which later on become 'Gurgaon'.

Today, Gurgaon is one of the major corporate and industrial centres of Haryana.

It has emerged as the most important centre of IT industry and software development in Northern India.

It lies on the National Highway – 8, closer to Indira Gandhi International Airport, at New Delhi and offers world-class facilities to the corporate sector.

Gurgaon has attracted huge investment from Multinational companies, larges business houses, foreign investors and Non-Resident Indians (NRI) etc.

It has also emerged as an important shopping and recreation destination due to its numerous world-class shopping malls.
MODE OF COMMUNICATION:
Airport: Indira Gandhi International Airport, Delhi (DEL), 21 kms away from Gurgaon city centre.
Rail: Gurgaon Railway Station, Gurgaon, 3.5 kms away from Gurgaon city centre.
Road: Well connected by road.
SIGHTSEEING AT A GLANCE:
HOLY CENTRE

Sohna Shiv Temple Sheetala Devi Temple

FORT & MONUMENTS

Sheesh Mahal

WILDLIFE

Sultanpur National Park & Bird Sanctuary

FAIRS & FESTIVALS

sohna car rally

the kartik cultural festival
For more information, please visit: https://haryanatourism.gov.in/Gurgaon-at-a-glance
ATTRACTIONS AROUND GURGAON
Sultanpur National Park & Bird Sanctuary:
Sprawls over an area of 359 acres on the Gurgaon – Farukh Nagar Road, 15 kms away from Gurgaon city.

Sanctuary was set-up in 1972 and Peter Jackson, the famous ornithologist is credited for discovering the site.

Over 250 bird species have been recorded here.

Every year over 100 species of migratory birds arrive at the sanctuary.
Sohna:
24 kms away from Gurgaon city.

Historic village is famous for its hot springs.

Sacred Shiv Kund (tank) was once used by saints and sages.

Sulphur springs here are believed to have curative properties.

Haryana Tourism has built a fine resort named Barbet over here.
Surajkund:
Located just 8 kms from south Delhi on the Delhi-Agra National Highway and is also very well connected by road with Gurgaon (35 kms.).

Today, it is synonymous with the world famous Surajkund Crafts Fair, held every year from 1st February to 15th February.

Some of the finest handloom and handicraft traditions of India are displayed here.

Visitors can buy these products directly from the weavers or craftsperson, bypassing the middlemen and distributors.

One can also view the craft and loom techniques in the demonstration sections.

Fair is also an introduction to rural life in India.

One can enjoy the various colourful cultural programmes as well as the authentic Indian cuisine at the mini Food Festival.