JUNAGADH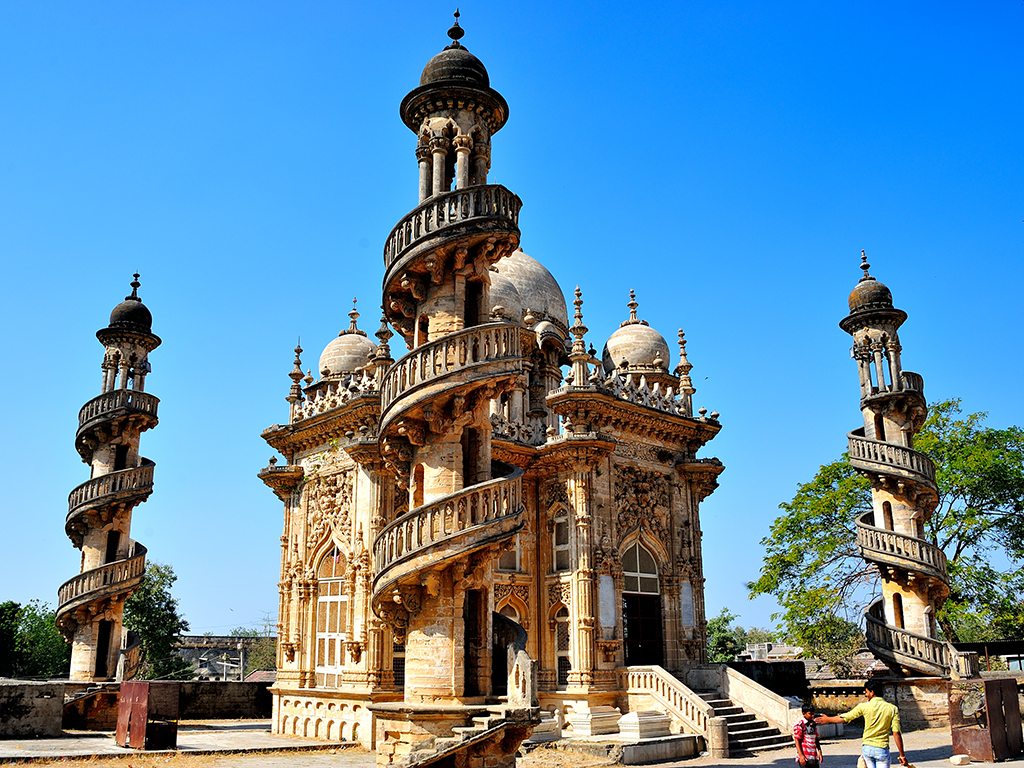 ABOUT JUNAGADH:
Ancient fortified city at the foothills of the sacred Girnar hill is resplendent with mythological legends.

Its antiquity dates back to pre-Harappan times and was ruled by Mauryas, Kshatrapa, Guptas, Vallabhis, Chudasamas, Gujarat Sultans and Babi Nawabs.
MODE OF COMMUNICATION:
Airport: Keshod Airport, Keshod (IXK), 42 kms away from Junagadh city centre.
Rail: Junagadh Railway Station, Junagadh, 1 km away from Junagadh city centre.
Road: Well connected by road.
SIGHTSEEING AT A GLANCE:
FORT & MONUMENTS

Uparkot or Upper Fort Maqbaras

HOLY CENTRE

Girnar Hill

WILDLIFE

Sasan Gir Sanctuary

HISTORIC SITE

Ashoka's Rock Edict

FAIRS & FESTIVALS

Diwali

Maha Shivaratri

Holi

Janmastami

Muharram,

Navratri

Christmas

Good Friday

Dussera

Muharram

Ganesh Chaturthi
For more information visit https://www.gujarattourism.com/saurashtra/junagadh.html
ATTRACTIONS OF JUNAGADH
Uparkot or Upper Fort:
Stronghold of Mauryas and Guptas has survived about 16 sieges in last 1000 years.

Fort wall around the town and the fort made Uparkot virtually inaccessible.
Maqbaras:
Mausoleums of the Nawabs of Junagadh are a fine representation of Nawabi architecture.
Ashoka's Rock Edict:
A huge boulder inscribed with 14 edicts of emperor Ashoka (257-56 B.C.).

Lie on the way to Girnar from Uparkot.
Girnar Hill:
Sacred hill is an important pilgrim centre for Hindus, Jains and Muslims.

First set of Jain temples are at a height of 610 metre and the main temple is dedicated to Lord Neminath.

Shrines of Ambaji, Gorakhnath and Guru Dattatraya are further up on the sacred mount.

A shrine of Shiva and a Dargah are perched atop the hill.

Millions of pilgrims participate in the fair of Bhavnath Mahadev temple.
ATTRACTIONS AROUND JUNAGADH
Sasan Gir Sanctuary:
54 kms away from Junagadh city.

Famous house of the Lion, the majestic king of the Jungles.

It is the only place where the Asiatic lion can be seen in his natural habitat.

Others animals inhabiting the Gir forest are – panther, bear, antelope, fox, black etc.

A rich variety of birdlife can also be seen here.