BHAVNAGAR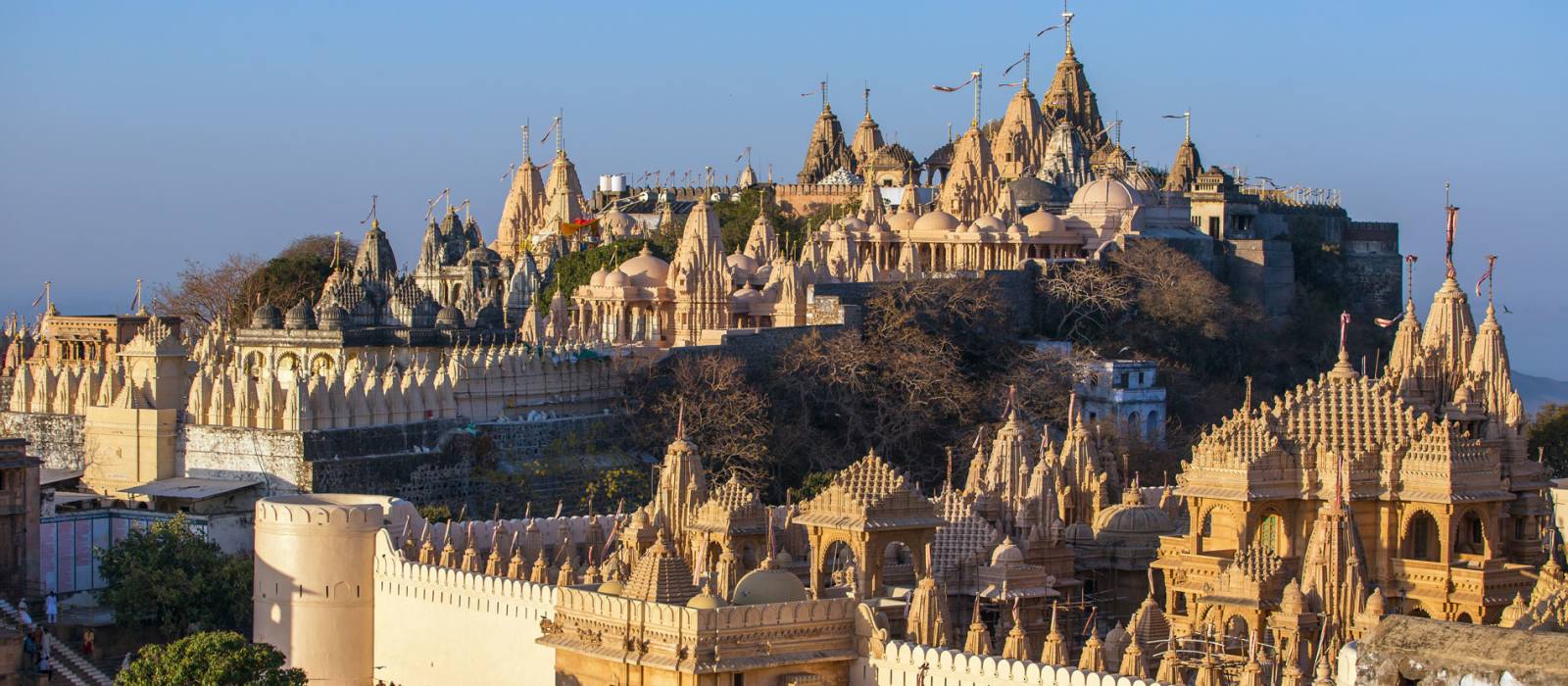 ABOUT BHAVNAGAR:
Founded by Bhavsinhji Gohil in 1743.

It was the capital of a princely state before the independence of India.

Today, it is a flourishing port on the Gulf of Khambhat and an important commercial and industrial centre.
MODE OF COMMUNICATION:
Airport: Bhavnagar Airport, Bhavnagar (BHU), 4.5 kms away from Bhavnagar city centre.
Rail: Bhavnagar Railway Station, Bhavnagar, 4 kms away from Bhavnagar city centre.
Road: Well connected by road.
SIGHTSEEING AT A GLANCE:
HOLY CENTRE

Takhteswar Temple Palitana

MUSEUM & AUDITORIUM

Burton Museum

LAKE

Gaurishankar Lake

FAIRS & FESTIVALS

Navratri festival

Janmashtami

Mahashivratri
For more information visit https://www.gujarattourism.com/saurashtra/bhavnagar.html
ATTRACTIONS OF BHAVNAGAR
Gaurishankar Lake:
A beautiful picnic spot.

There is a well laid out garden nearby.
Takhteswar Temple:
It is perched atop a hill and affords a beautiful view.
Burton Museum:
Established in 1895 and exhibits a rich collection of old weapons, armour and coins.

The library has a rich collection books.
ATTRACTIONS AROUND BHAVNAGAR
Palitana:
60 kms away from Bhavnagar city.

One of the most important Jain pilgrim centres in the country.

On the sacred Shatrunjaya hill, 863 exquisite temples were built over an impressive span of 900 years.

Temple dedicated to Lord Adishwara, the first Jain tirthankar is considered to be the most sacred shrine on the hill.

Other important temples are of Kumarpal, Vimalshah, Choumukh etc.

Near the shrine of Adishwara is a Dargah of Angar Pir, where unfertile women offer miniature cradels.