SILVASSA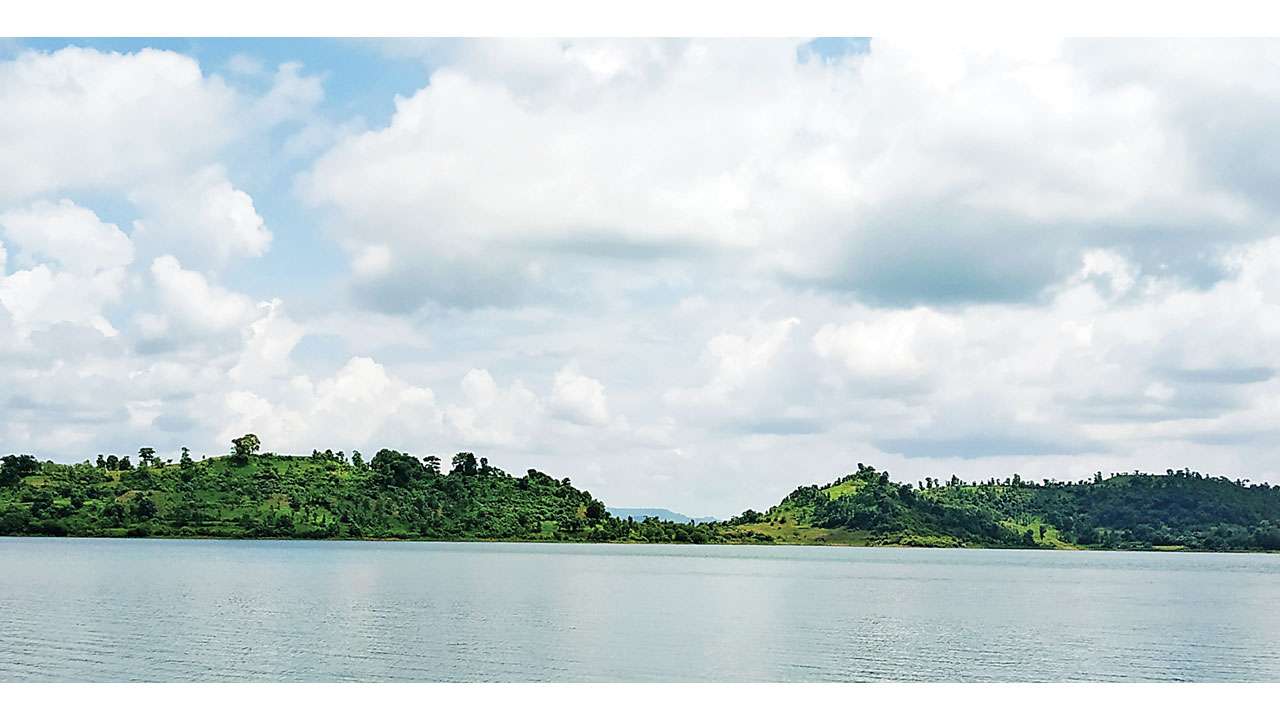 ABOUT SILVASSA:
Silvassa, the capital of Dadra and Nagar Haveli, is a small town lodged in between Gujarat and Maharashtra. It is a famous tourist destination especially for people, who want to enjoy nature at its best. This quiet town with its winding small rivers, beautiful waterfalls and patches of tall green trees is a paradise weekend gateway.

MODE OF COMMUNICATION:
Airport:

The nearest airport to Silvassa are Mumbai (170 km) and Surat (137.8 km).

Rail:

The nearest Railway station is Vapi on Western Railway. Vapi is located at about 18 Kilometres from Silvassa, the capital of the Dadra and Nagar Haveli.

Road: Well connected with

National Highway between Mumbai and Delhi.
SIGHTSEEING AT A GLANCE:
MUSEUM

Silvassa Tribal Museum

HOLY CENTRE

Swaminarayan Temple, Church of Our Lady of Piety

PARK & GARDENS

Vanganga Lake Garden, Hirwa Van Garden

FAIRS AND FESTIVALS

Barash

Akha Tij

Divaso and Baleo

Holi
ATTRACTIONS OF SILVASSA
Swaminarayan Temple
This huge temple is a pink marble stone work with intricate carvings.

The walls of temple displays exquisite architectures of beautiful art works and idols of famous Indian saints.

A long stretched green lawn with beautiful deer statues are around the temple complex.



Church of Our Lady of Piety
Church of Our Lady of Piety is the oldest standing building of Silvassa.

This church built by the Portuguese settlers in the region relay the presence of diverse culture in Silvassa.

The church has gorgeously decorated internal and external archways.



Vanganga Lake Garden
The lush green Vanganga Lake Garden with cozy huts, jogging paths and long patches of flowers.

The lake has beautiful paddle boat rides for people to relax and enjoy the cool breeze and watching ducks and turtles swim in the water.
Silvassa Tribal Museum
Located in the heart of Silvassa town beside the main Tourist Office, is Silvassa tribal museum holding the heritage of different tribal culture of the union territory

. This museum tells us the history of Silvassa's tribal movement.

The museum displays photos of the tribal lifestyle, items of their daily household activities, musical instruments, handmade ornaments and agricultural and hunting equipments.



Hirwa Van Garden
This is a beautiful man made garden on the Silvassa Dadra road. Perfectly maintained green lawns, beautiful twin arches, stone wall structures and small artificial waterfalls .


ATTRACTIONS AROUND SILVASSA
Dudhni Lake
The grand Dudhni lake is situated at around 40kms away from Silvassa

It is famous for its lovely decorated Shikaras on water. It is termed as the Kashmir of West.

Tourists can enjoy the sunset view from a 30 minutes Shikara ride. This lake is famous for its surrounding natural beauty and shining water, especially during monsoon.
Vasona Lion Safari
This Lion Park is a part of the Dadra and Nagar Haveli Wildlife Sanctuary.

Located at 20kms from Silvassa town on the Khanvel-Silvassa road, the park is adjacent to the Satmalia Deer Park. It is a mini safari.
Satmalia Deer Park
Satmila Deer Park is adjacent to the Vasona Lion Safari Park on the Khanvel Silvassa road. The place boasts of having different species of deer and variety of birds.
Kauncha
40kms south of Silvassa, this place is a trekking paradise. One can do star gazing at night, while staying in a tent. Different kinds of water sports are available like jet skies, rowing boats, kayaks and canoes.