RAIPUR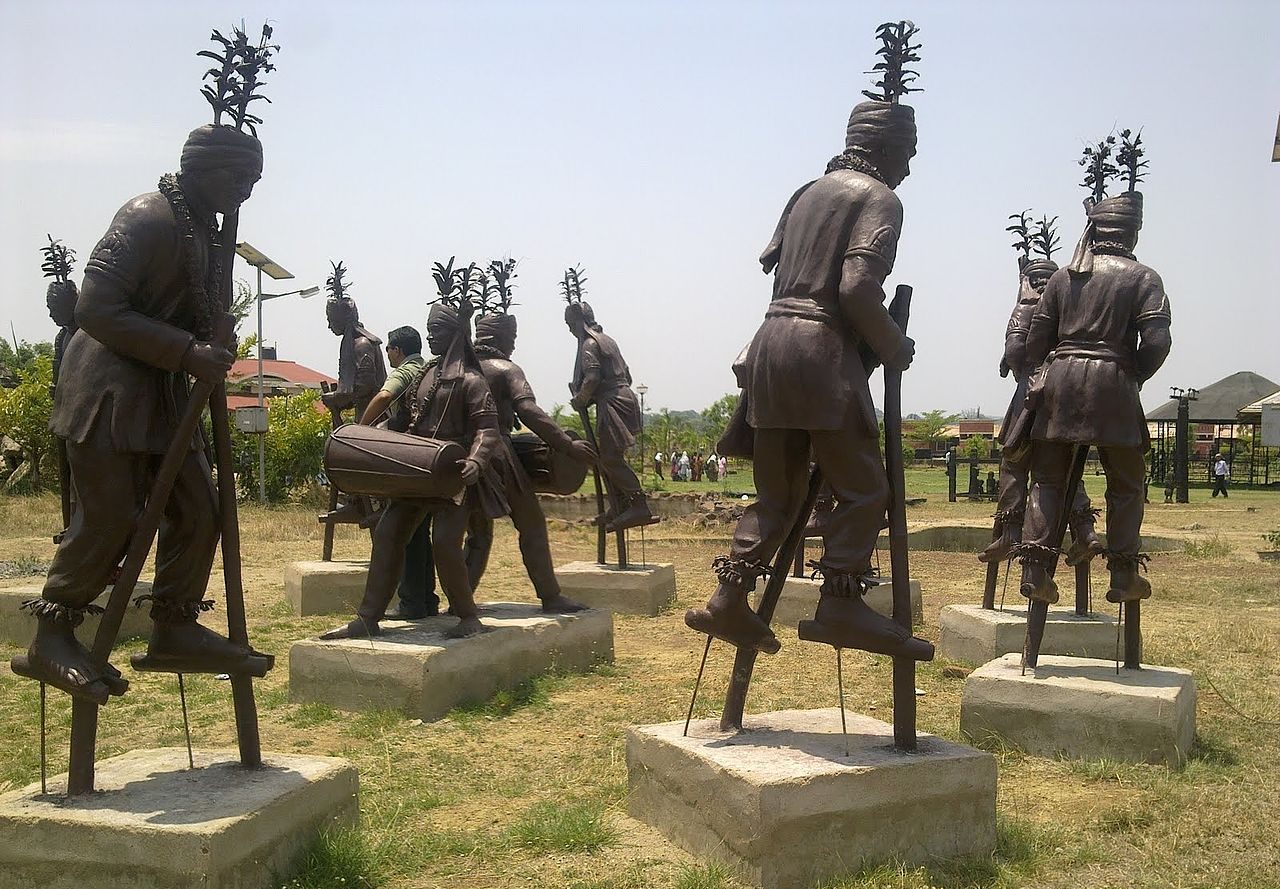 ABOUT RAIPUR:
Capital city is also the main business and industrial centre of Chhattisgarh.

Ancient capital of Kalchuri dynasty played an important role in India's struggle for freedom.

Raipur is also a fine base to visit the tourist centres of the region.
MODE OF COMMUNICATION:
Airport: Swami Vivekananda Airport, Raipur (RPR), 15 kms away from Raipur city.
Rail: Raipur Railway Station, Raipur, 8 kms away from Raipur city.
Road: Well connected by road.
SIGHTSEEING AT A GLANCE:
HOLY CENTRE

Dudhadhari Math Arang Champaranya Nagpura Rajim Rajivlochan Temple Kaleshwar Mahadev Temple Lakshman Temple

FORT & MONUMENTS

Budha Talab

HISTORICAL SITE

Sirpur

MUSEUM & AUDITORIUM

Mahant Ghasidas Memorial Museum

GARDEN

Bhilai Nandanvan

OTHERS

Rajkumar College

FAIRS & FESTIVALS

Gouri-Goura

Hareli

Pola,

Teeja

Surti
For more information visit https://raipur.gov.in/tourist-places/
ATTRACTIONS OF RAIPUR
Rajkumar College:
Famous school for princes was originally established at Jabalpur in 1882, by Sir Andrew Fraser.

Affiliated to the Cambridge University and was shifted to Raipur in 1894.
Mahant Ghasidas Memorial Museum:
Commemorates Raja Mahant Ghasidas's passion for fine arts and exhibits artefacts dating back to 6th century.
2nd century wooden pillar discovered in Kirari is the star attraction.

There is also a library here.
Budha Talab:
Beautiful pond with swaying palms at one end once served as a moat for the Raipur fort.
Dudhadhari Math:
17th century shrine located in the 'Purani Basti' area was built by King Jaitsingh.

Other attractions include Mahamaya temple, Fort, Bhandarpuri, suspenseful Shiv Mandir, Town Hall and Ramakrishna mission.
ATTRACTIONS AROUND RAIPUR
Arang:
36 kms away from Raipur city.

Ancient "City of Temples" finds mention in the great epic Mahabharata.

Bhandeval temple, Baghdeval temple and Mahamaya temple are some of the important shrine here.
Bhilai:
The steel city is situated about 10 kms east of Durg town and 27 kms from Raipur city.

Famous Bhilai Steel Plant here is the first steel plant of the private sector with advance technological equipment's and operations.

Famous garden here is a shining example of Indo-Russian friendship.

Beautiful garden covers an area of 100 acres and is also famous for its Zoological Park.
Champaranya:
Pilgrim site is 14 kms from Rajim and 30 kms from Arang.

Birth place of Shri Vallabhacharyaji, the guru of Vaishnava dharm.
Nagpura:
About 14 kms from Durg town and 60 kms from Raipur city.

Important Jain pilgrim centre set on the banks of river Seonath.

Three spired shrine here is dedicated to Lord Pasharwanath.
Rajim:
48 kms away from Raipur city.

Sacred temple town set on the confluence of three rivers – Mahanadi, Pairi and Sondur is also referred as the 'Prayag of Chhattisgarh'.
Rajivlochan Temple:
Dedicated to the "lotus eyed" Lord Vishnu.

Houses an idol of lord Vishnu and has manuscripts dating back to 8-10th centuries.
Kaleshwar Mahadev Temple:
Shiva temple lies on a small island, on the confluence of Mahanadi and Pairi River
Nandanvan:
15 kms away from Raipur city.

Beautiful garden on the banks of Kharron River was developed by Wildlife Division of Raipur Forest department.

There is also a zoo here.
Sirpur:
80 kms away from Raipur city.

Historical town earlier known as 'Sripur' or the 'City of Prosperity'.

It was the capital of mid-south Koshal from 5th to 8th country.
An important centre of Buddhism from the 6th to 10th century and finds mention in the accounts of the famous Chinese traveller Huen Sang.
Lakshman Temple:
Built by the widow queen of Som-vanshi king Harsh Gupta and was dedicated to Lord Vishnu.

Unique brick built temple is only one of its kind in the entire region.