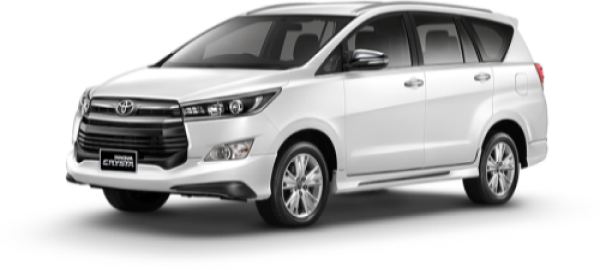 JAGDALPUR (BASTAR)
ABOUT JAGDALPUR (BASTAR):
A predominantly wooded district is home to various colourful tribes.

Rich cultural heritage is very well reflected in its numerous fairs and festivals as well as the folk songs, dances and dramas.

The headquarters of Bastar district is located on the banks of Indrawati River.

A perfect base for exploring this part of the State.

Important for cultural and handicraft centre.
MODE OF COMMUNICATION:
Airport:

Swami Vivekananda Airport, Raipur (RPR)

, 299 kms away from Jagdalpur and

Vishakhapatnam Airport, Vishakhapatnam (VTZ), 300 kms away from Jagdalpur

.

Rail:

Jagdalpur Railway Station, Jagdalpur, 3 kms away from Jagdalpur city centre.

Road:

Well connected by road.
SIGHTSEEING AT A GLANCE

HOLY CENTRE

Narayanpal Temple Dantewada

SCENIC SITE

Hathidarha Tirathgarh

MUSEUM & AUDITORIUM

Human Science Museum District Archaeological Museum

WATERFALL

Chitrakote Falls Tirathgarh

WILDLIFE

Indrawati National Park Kanger Ghati National Park The Bhaisa Darha Crocodile Sanctuary Pamed Sanctuary

CAVE

Kotamsar

OTHERS

Dancing Cactus
ATTRACTIONS OF JAGDALPUR (BASTAR)
Human Science Museum:

Exhibits regional artefacts related to culture, traditions and entertainment.
District Archaeological Museum:

Setup by the Archaeological and Museum Department in 1988.
Dancing Cactus:

Art centre is a true tribute to the famous art world of Bastar.
ATTRACTIONS AROUND JAGDALPUR (BASTAR)
Chitrakote Falls:

40 kms away from Jagdalpur city.

River Indrawati plunges from a height of 90 feet and crescent shaped beautiful waterfall, also known as the 'Mini Niagara'.

Blessed with exceptional scenic beauty and is a nature lover's paradise.

Fishing, swimming and boating facilities are also available here.
Narayanpal Temple:

10 kms from Chitrakote Falls and 50 kms from Jagdalpur city, is a worth visiting site.
Hathidarha:

Only 3 kms away from Jagdalpur city centre.

Cascade down from a height of 100 feet.

'U' shaped valley here is 150-200 feet deep and is the deepest valley of the region.
Dantewada:

55 kms away from Jagdalpur city.

Famous for the temple of Danteshwari, the 'Goddess of teeth'.

Shrine was built by Rani Bhagyeshwari Devi, on the confluence of Shankhini and Dunkini Rivers.

The road from Jagdalpur to Dantewada is laden with exceptional scenic beauty.
Indrawati National Park:

200 kms away from Jagdalpur city.

Park sprawls cover an area of 1258 sq. kms.

Amidst dense forests and is rich in wildlife.

Key fauna includes tiger panther, leopard, antelopes, bluebull, bison and wild buffalo etc.

Best time to visit is from March to May.
Kanger Ghati National Park:

26 kms away from Jagdalpur city.

200 sq. kms park area comprises of hilly terrain, with peaks, valleys, caves and waterfalls.

Covered by dense jungle of ebony, teak and bamboo and home to animals like tiger, leopard, panther, deer, beer, wolf, snakes, maina and sparrow birds etc.
The Bhaisa Darha Crocodile Sanctuary:

42 kms from Jagdalpur is located nearby at the meeting point of Kanger Kholab of Kanger Ghati.

Jeevodhyan, the Asia's first biosphere is located here.
Tirathgarh:

38 kms away from Jagdalpur city.

A 'Tourists Paradise' famous for the excellent waterfall on the Kanger River in Kanger Ghati National Park.

Kanger River after creating a spectacular fall at Tirathgarh, moves on to form more beautiful falls at eight to ten sites.

Kanger Dhara is the most popular waterfall.

A biosphere on the banks of Kanger River.

A natural 'Stone Elephant' and numerous ancient rocks, which are collectively called as 'Kunwara-Soundarya' or virgin beauty.
Kotamsar:

40 kms away from Jagdalpur city.

Famous for the splendid natural underground caves, which are perhaps the finest of its kind in the world.

About 4,500 feet in length and are minimum 60-215 feet in depth from the surface.

Stalactites and stalagmites, the beautiful formations created in limestone by the percolating waters can be seen.
Pamed Sanctuary:

250 kms away from Jagdalpur city.

Second most important sanctuary of Bastar and is mainly known for the wild buffaloes.

Other animals seen here are leopard, panther, antelope, sambhar etc.

Best time to visit the sanctuary is between January and May.