RAJGIR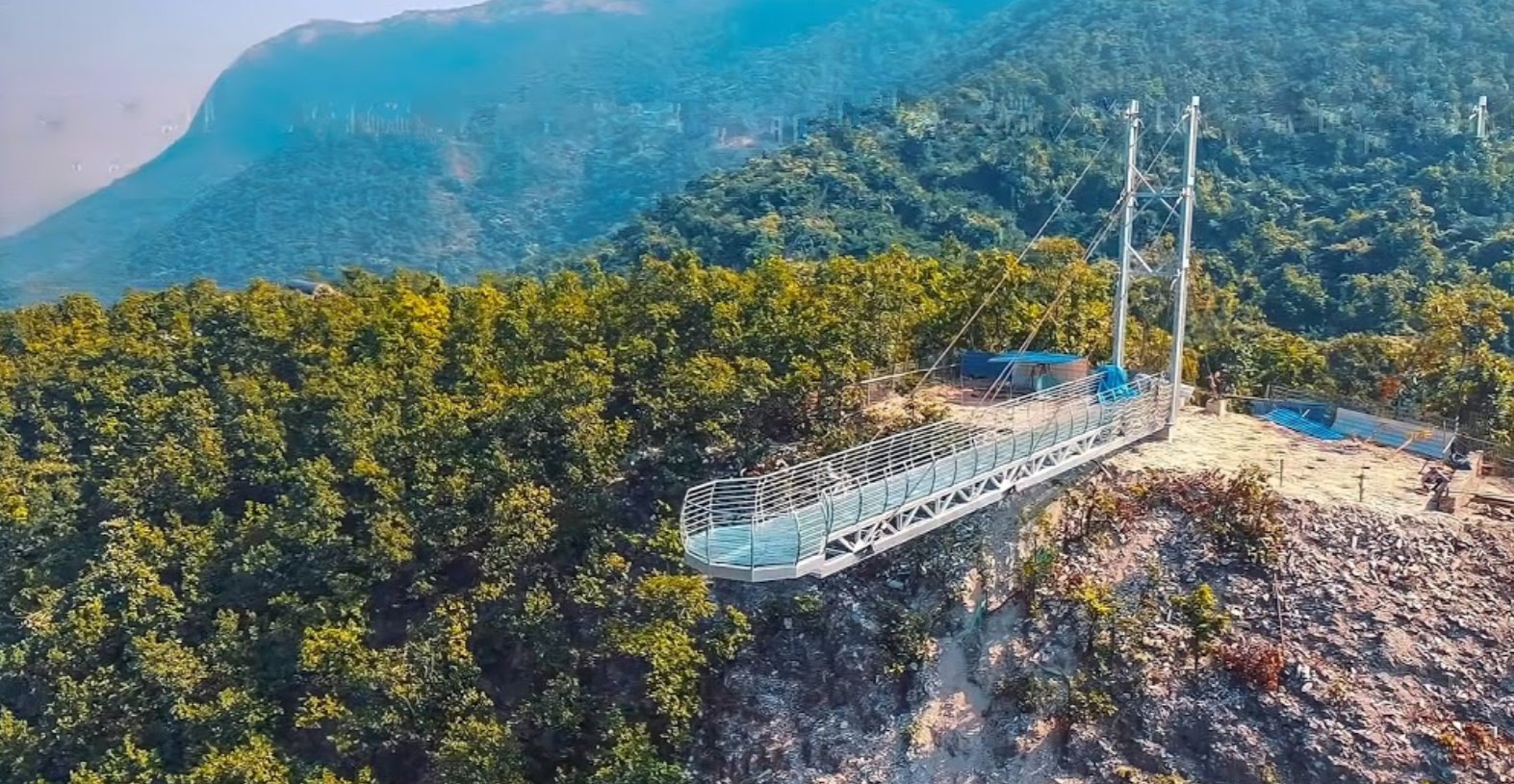 ABOUT RAJGIR:
The capital of the Magadh Mahajanpad (State) before the foundation of Patliputra is named after Raj Griha, literally meaning the "Royal Palace".

Town sprawls in a valley amidst scenic surroundings and is one of the most important tourist and Buddhist pilgrim centres in India.

Lord Buddha is said to have spent several years hare.

During his stay, delivered sermons and proselytized Mauryan emperor Bimbisar, at the Griddhakoota hill.

Rajgir is reverently mentioned in great epics – Ramayana and Mahabharta.

It is also a sacred site for the Jains and Hindus.

Lord Mahavira, the 24th Jain tirthankara and founder of Jainism, meditated and delivered his first sermon here.

The hills around Rajgir are dotted with beautiful Jain shrines.

Town is also an excellent health and winter resort.

Hot water ponds here possess curative properties, which help in the cure of many skin diseases.
MODE OF COMMUNICATION:
Airport: Gaya Airport, Gaya (GAY), 34 kms away from Rajgir town. Lok Nayak Jayaprakash Airport, Patna (PAT), 101 kms away from Rajgir town.
Rail: Gaya Railway Station, Gaya, 78 kms away from Rajgir town.
Road: Well connected by road.
SIGHTSEEING AT A GLANCE:
FORT & MONUMENTS

Ajatasatru's Fort Cyclopean Wall

HOLY CENTRE

Griddhakuta Hill & Shanti Stupa , Saptaparni Cave , Kundalpur, Pawapuri , Swarajpur-Baragaon

PARK & GARDEN

Amaravana/ Jivekarmavan Gardens

HISTORIC SITES

Bimbisara Jail Chariot Route Marks

FAIRS & FESTIVALS

Rajgir dance festival
Makarsankranti mela
Malamasa mela
Makarsankranti
For more information visit https://tourism.bihar.gov.in/
ATTRACTIONS OF RAJGIR
Amaravana/ Jivekarmavan Gardens:
It was the seat of the royal physician Jivaka, who is said to have treated the wound of Lord Buddha here.
Ajatasatru's Fort:
It was built during 6th century B.C. by Ajatasatru, the king of Magadha.

The 6.5 sq. metre stupa is also believed to have been built by him.
Bimbisara Jail:
King Bimbisara was imprisoned here by his son Ajatashatru.

Bimbisara is said to have chosen the site for his incarceration, as from here he could see Lord Buddha climbing atop the Griddhakuta hill to do his meditation.
Chariot Route Marks:
Strange marks cut deep into rock are believed to be of Lord Krishna's chariot, when he visited Rajgir during the epic Mahabharata period.
Cyclopean Wall:
Relics of the wall, which once encircled the town, can be seen at the exit of Rajgir to Gaya.

It is one of the few remnants of pre-Mauryan structures.
Griddhakuta Hill & Shanti Stupa:
Lord Buddha set in motion his second wheel of low at Griddhakuta Hill.

He delivered many sermons from here and his teachings were first recorded in writing at this sacred site.

The Buddha Sangha of Japan built a huge Shanti Stupa (Pease Pagoda) atop the hill to commemorate the event.

The stupa can also be reached by an aerial ropeway.
Hot Sulphur Springs (Saptdhara):
It lies at the base of the Vaibhava hills and has separate bathing places for men and women.

Water is said to have curative powers.

Above the springs is Pippala Cave, also known as "Jarasandh Ki Baithak".
Saptaparni Cave:
First Buddhist Council was convened hare after the Mahaparinirvana of Lord Buddha.
ATTRACTIONS AROUND RAJGIR
Kundalpur:
18 kms away from Rajgir town.

Digambar Jains believe that it is the birth place of Lord Mahavira, the founder of Jainism.

A Jain temple and two lotus lakes mark the sacred site.
Pawapuri:
35 kms away from Rajgir town.

Known an Apapuri (a sinless city) is one of the most important Jain pilgrim centres.

Lord Mahavira delivered his last sermon and breathed his last over here around 500 B.C.

His cremation site is marked by beautiful Jalamandir temple, built in white marble.

It is said that devotees not only took away the ashes of the Lord, but also removed a large amount of soil around the funeral pyre, which created the water tank.

Samosharan is another splendid shrine at Pawapuri.
Swarajpur-Baragaon:
18 kms away from Rajgir town.

Lake with its temple of Sun God comes to life, twice a year in "Vaisakha" (April-May) and "Kartika" (October-November) during the Chhath Puja or Sun Worship.