PUTTAPARTHI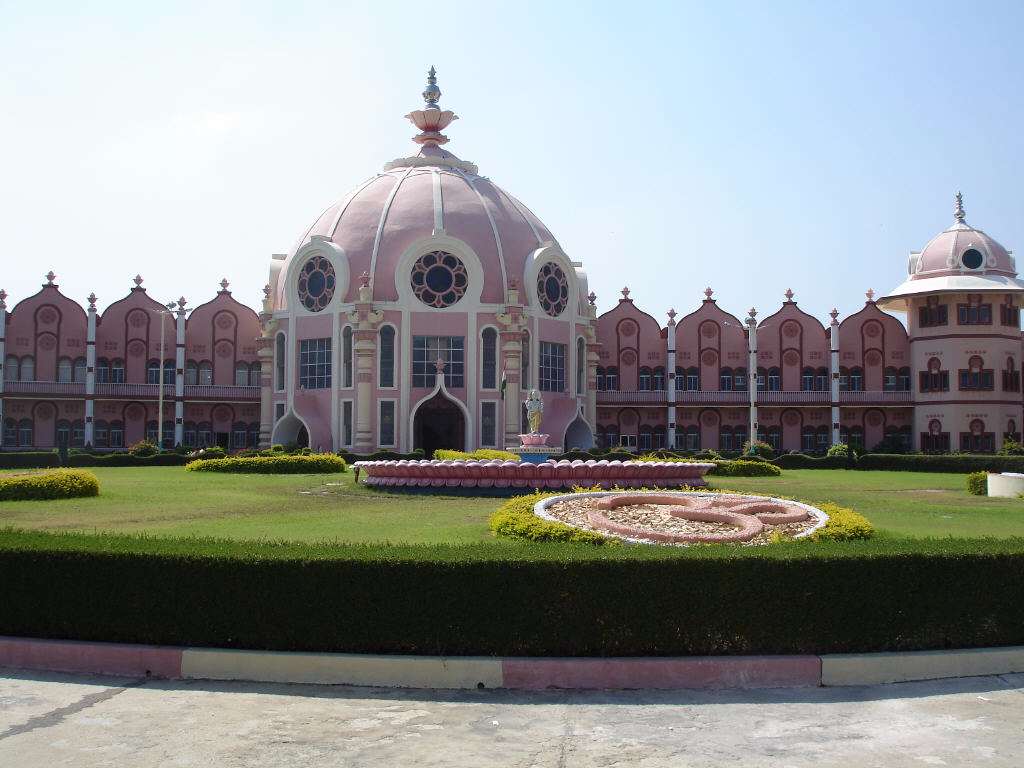 ABOUT PUTTAPARTHI:
Sacred abode of Sri Satya Sai Baba is a world famous pilgrim centre.

Millions of devotees from all over the world visit Sai Bab's ashram called as Prashanti Nilayam, meaning the 'abode of highest peace' over here to seek spiritual solace.

On 23rd November 1950, Prashanti Nilayam, his main ashram was inaugurated.

Ashram is a large complex with guest houses, dormitories and dining halls.

It can accommodate thousands of visitors and is worth seeing of its magical serenity and divine ambience.

Sai Bab preaches religious tolerance, universal love and service to others.

Sai Baba, the 'god man' is also a great educationalist and philanthropist.

Sai Baba birthday on 23rd November is celebrated with great enthusiasm at the Prasanthi Nilayam and millions of devotees come here to attend the festivities.
MODE OF COMMUNICATION:
Airport: Sri Sathya Sai Airport, Puttaparthi (PUT), 5 kms away from Puttaparthi city centre.
Rail: Puttaparti Railway Station, Puttaparti, 8 kms away from Puttaparthi city centre.
Road: Well connected by road.
SIGHTSEEING AT A GLANCE:
HOLY CENTRE

Dharmavaram Lepakshi

FAIRS AND FESTIVALS

The Annual Sports and Cultural Meet

Sri Sathya Sai Aradhana Mahotsavam

Easwaramma Day

Avatarhood Declaration Day

Global Akhanda Bhajan

Rathothsavam (Chariot Festival)

Ladies day

Bhagawan Baba's Birthday
For more information visit https://ananthapuramu.ap.gov.in/
ATTRACTIONS AROUND PUTTAPARTI
Dharmavaram:
40 kms away from Puttaparthi city.

Important Hindu pilgrim centre is dotted with several ancient shrines.

Most important temple is of Sri Lakshmi Chenna Kesava Swamy, with a towering Gopuram.

Ramalingeswara temple is known for its exquisite architecture.
Lepakshi:
65 kms away from Puttaparthi city on the way to Bangalore-Puttaparthi.

According to mythological legends, Jatayu, the king of birds fought here with demon king Ravanna to stop him from escaping to Lanka after kidnapping Sita, the consort of Rama.

16th century Veerabhadra temple here is known for its art, architecture and paintings of the Vijayanagara period and dedicated to both Shiva and Vishnu.

A huge monolith Nandi seated across the Veerabhadra temple, measure about 6.10 metres in height and 9.15 metres in length and is perhaps the largest sculpture of its kind.

It faces another huge monolith of seven headed naga (serpent) sheltering a granite linga, which is a representation of Lord Shiva and Vishnu.